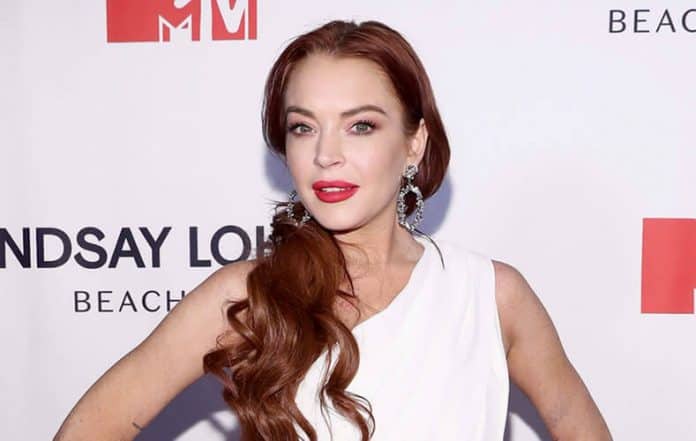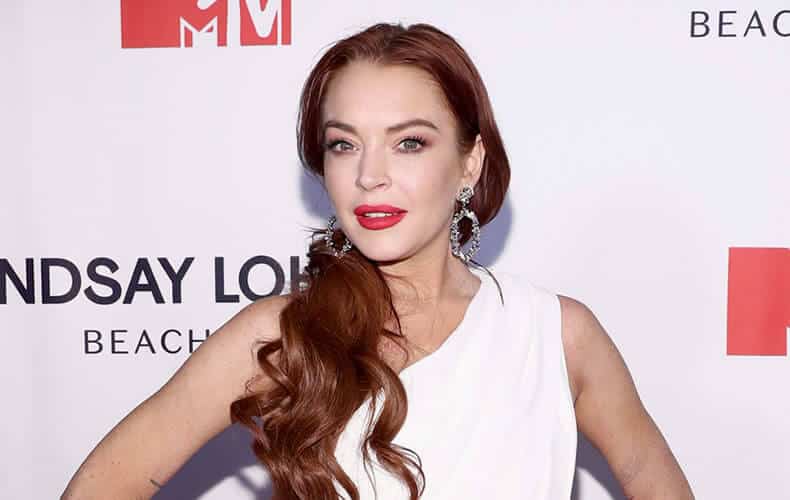 Former Disney star and teen idol Lindsay Lohan had a promising career ahead of her when she was still a budding actress. In the early 2000s, critics praised her for the depth in her acting skills and they dubbed her as the next Jodie Foster.
The star of "Mean Girls," Lindsay had the makings of becoming the next Teen Movie Queen, just like Molly Ringwald in the '80s and Alicia Silverstone in the '90s. When she became super famous and had the paparazzi following and prying on her personal life, Lindsay's rising star began to fall.
Critics said that Lindsay wanted to be an adult so badly that she shot down her chances of staying big in Hollywood. She especially shocked fans when she appeared in public looking rather different. They speculate that she was going overboard with plastic surgery when she was just in her mid-20s.
Now in her early '30s, critics say that Lindsay is hardly recognizable as that adorable formerly freckled-face red-hair actress. Her transformation has baffled a lot of people.
I can say that there has indeed been a considerable change in Lindsay's looks. While she has definitely matured and has shredded her teen appeal, it has left me wondering if she did get cosmetic procedures.
Before & After Photos
So, how much has Lindsay changed in the short years that she's been in the limelight? Let's find out and see if beauty surgeons played a role.
Does Lindsay Lohan have botox?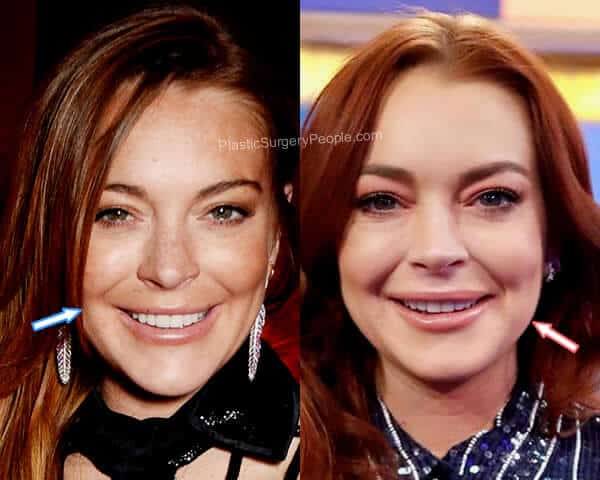 Unless she's bloating, it seems like Lindsay has been getting a lot of botox on her face. Specifically, she may have been getting fillers done on her eyebrows, cheeks and forehead. There's hardly any wrinkles!
If this is true, then I think she's been getting too much botox injections. It's literally making her appearance look inconsistent and unnatural, as these before and after pictures have shown.
Has Lindsay had a boob job?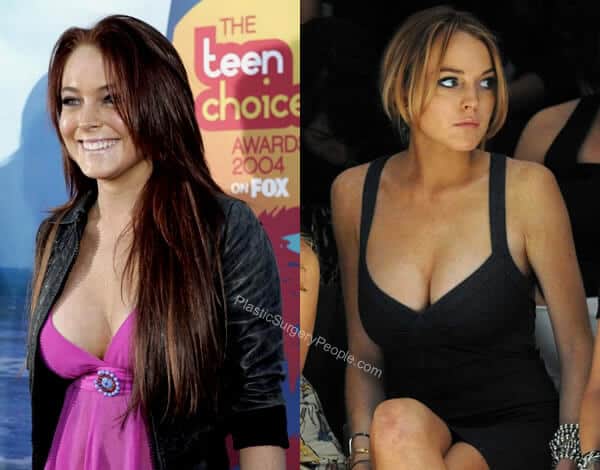 Lindsay is one of the thousands of women in Hollywood rumored to have gotten breast implants. But I don't believe these claims because, based on the actress' comparison photos above, she has always had a decent bust size.
So, why would she get a boob job when her natural breasts are already quite full? I don't think Lindsay is into nips and tucks just yet. She's probably only into needles for now.
Did she have a nose job?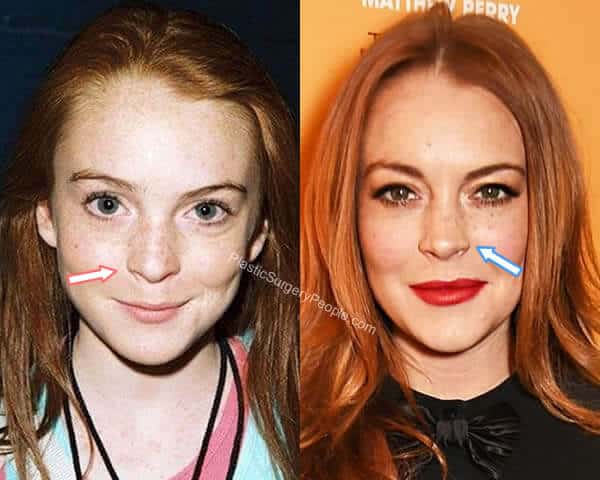 The tabloids have been feasting on Lindsay's alleged nose job. Although rhinoplasty is a common cosmetic surgery procedure, with tons of expert who knows how to make the nose change in the most natural-looking way, I don't think Lindsay had her nose done at all.
I could be in the minority here but her nose as an adult has the same size, shape and bump as her nose as a child. You can clearly see the similarity on the bridge and tip in these photos.
Did Lindsay get lip injections?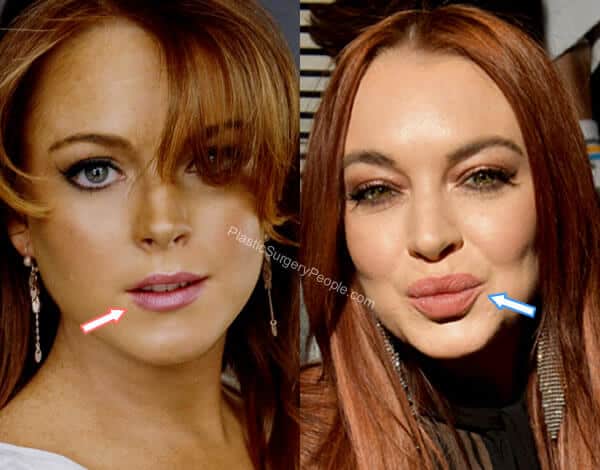 I do believe, however, that Lindsay has tried lip injections at some point. As I've said, she seems to be more into needles than knives, and these pics prove a big difference. I could be wrong but she clearly has much fuller lips in the photo on the right. Lipstick?
What happened to her teeth?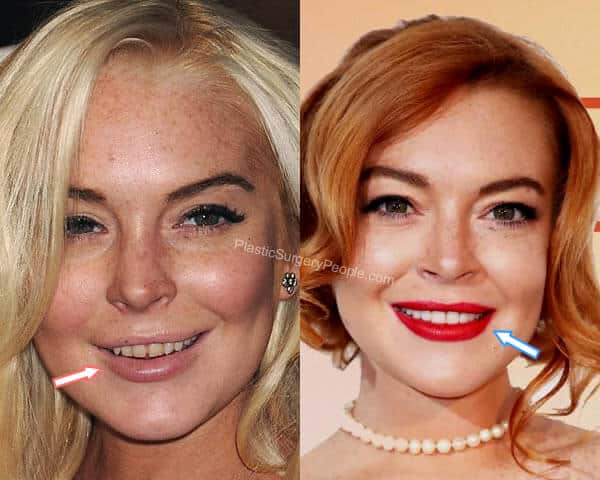 The actress definitely got her teeth fixed now and I think it looks great!
I remember this photo on the left so well as the media alleged she was into heavy smoking, drinking and illegal substances, and that's probably why her teeth turned yellow. I don't know if those rumors are true but thank goodness she got her teeth bleached!
Lindsay Lohan: Then and Now
Here's a quick timeline to show how much Lindsay has changed over the years from before she became famous till now.
Lindsay's childhood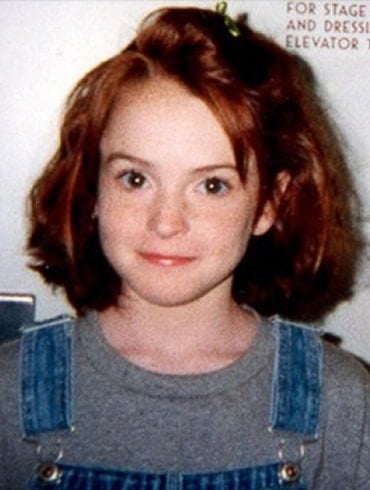 As a child commercial model, Lindsay Lohan had so much spunk and looked like a clever kid, which is why the cameras loved her.  Her fiery red hair sets her apart.
Lindsay in 1998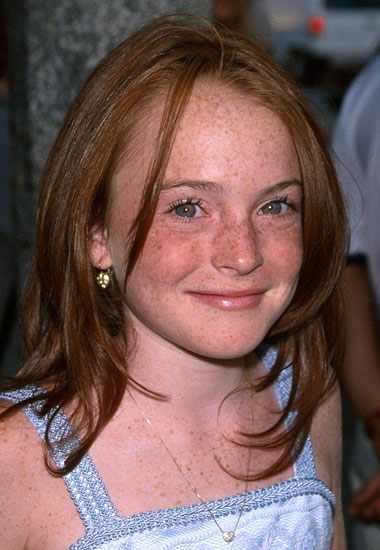 Lindsay played twins in the fun movie "The Parent Trap" for Disney. Fans were drawn to her because of those freckles. They weren't blemishes, they were beauty marks.
Lindsay in 2003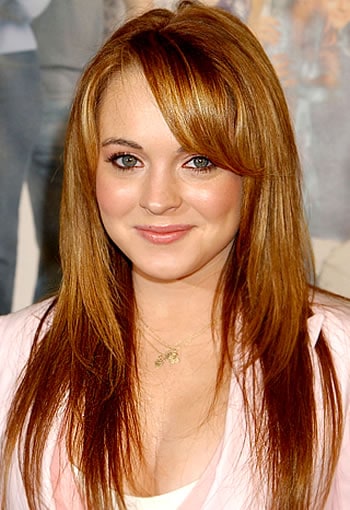 Lindsay was fast becoming a teen sensation by the time she was 17 years old. She still had some baby fats around her cheeks during this phase but this whole look was so authentic, I get why she connected to the young audience.
Lindsay in 2004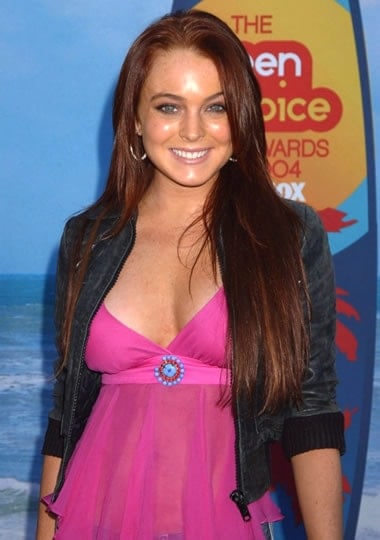 Lohan showed up at a red carpet affair with the same spunk and energetic vibe she had as a child. Her style was on point with this chiffon blouse paired with a bomber jacket.
However, after starring in "Mean Girls," which became a cult hit, Lindsay was disintegrating inside. Perhaps the pressure of being in the public eye got to her and she couldn't handle her fame.
Lindsay in 2007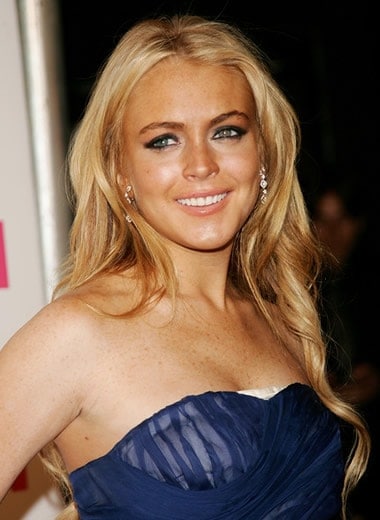 The actress changed her hair color to blonde and I'm not quite sure if it suited her. This signaled the start of her transformation though and this was the year she was arrested for DUI. Maybe she was feeling a bit naughty so she chose to drastically dye her hair?
Lindsay in 2012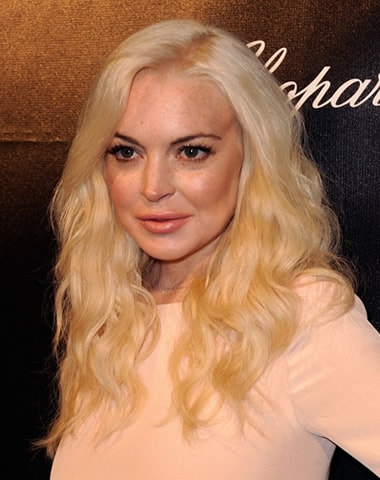 Lindsay's face looks slightly off in this photo and I think this was the time when everyone thought she over-botoxed. I can also see some signs of lip fillers here and did she lightened her hair to platinum blonde?
I'm sorry, but she looks older in this one.
Lindsay in 2015
Oh la la! Lindsay looks super hot here as she arrives at the Elle Style Awards with my favorite long brown hair, mysterious eyes and matching red lips. I really love the simplicity of her style in this black gown and the netted stockings added a sexy touch.
Lindsay in 2019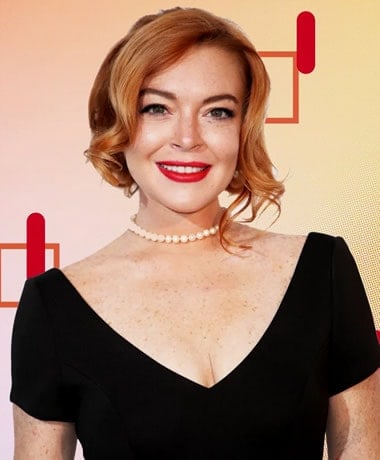 I like the Audrey Hepburn vibe in this look and her simple, understated makeup also looks nice. It's so good to see that Lindsay still has those freckles on her chest and arms. See, those really are her beauty marks!
Maybe I'm wrong, but I think her hair color is not natural because it's too red. However, I prefer this to the blonde days she had going on a few years back.
More Info about Lindsay Lohan
Real Name: Lindsay Dee Lohan
Birthday: 2 July 1986
Star Sign: Cancer
Birth Place: The Bronx, New York, United States
Nationality: American
Race / Ethnicity: Italian, Irish, German, Italian-Sicilian
Occupation: Actress, Businesswoman, Producer, Fashion Designer
Net Worth: $800,000
Relationship: Unknown
Children: None
Height: 1.65 m (5 ft 5 in)
Weight: 52 kg (115 lb)
Body Measurement: 36-24-35 Inches
Bra Size: 32D
Dress Size: 8 (US)
Shoe Size: 9 (US)
Natural Hair Color: Red
Natural Eye Color: Blue-green
Conclusion
The celebrity life has not been kind to Lindsay and the tabloids haven't shown her any mercy either. But for what it's worth, I believe that half of what was reported about Lindsay Lohan's plastic surgeries were simply sensationalized stories.
I don't think this young star has actually gone under the knife. Her nose and boobs are real and I couldn't see any surgical evidence on other parts of her face and body either. Although I wouldn't be surprised if she'll be getting some…in due time.
However, for now, I think the most she might have gotten are anti-aging treatments such as facial fillers, lip injection and a few hair color switches once in a while.
With her comeback in the new MTV show, "Lindsay Lohan's Beach Club," I sincerely hope Lindsay gets another shot in Hollywood. Let this be the start of good things for her because that talent must not go to waste.
(Featured image credit: Getty)