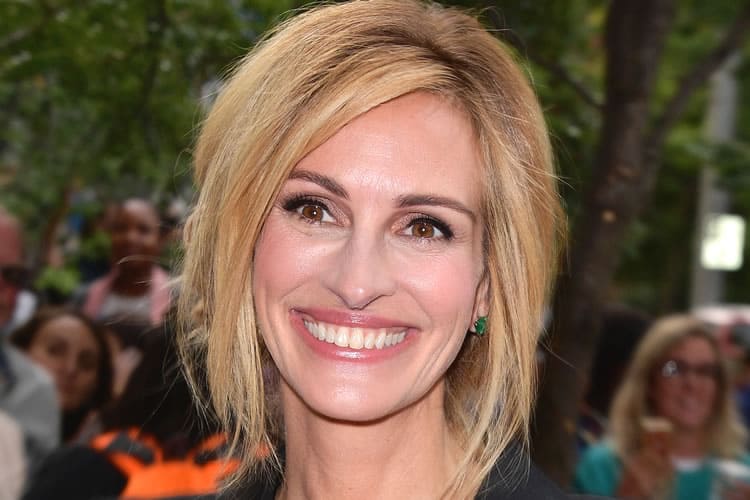 As one of the biggest movie stars on the planet, Julia Roberts has been named the World's Most Beautiful Woman at least five times by People Magazine. The "Pretty Woman" star, who is also a mother of three kids, easily has the most recognizable face in Hollywood thanks to her string of blockbuster movies.
But Julia has always claimed she's never had cosmetic surgeries to improve her appearance. She apparently prefers to age naturally and prides in the fact that her beauty is low maintenance.
If you have seen her recent movies and photos, then you've got to wonder about her skincare routines and beauty secrets because her looks have hardly changed. The "Notting Hill" actress seems to have kept the same face, nose, and lips in all those decades she appeared on the big screen.
Although we can't say the same about her boobs, which you'll see why below.
In terms of her facial features, we honestly cannot recall a time when Julia looked so odd and different as if she has overdone on face fillers or botox. Sometimes, you just know when a celebrity had something altered to her face and body but there hasn't been such an awkward moment with this particular superstar.
So, is Julia a natural beauty? Let's find out!
Before & After Photos
It's time to carefully scrutinize Julia's before and after photos. Let's figure out if she's blessed with natural good looks or if she's had help with plastic surgery to combat aging.
Did Julia Roberts have facelift?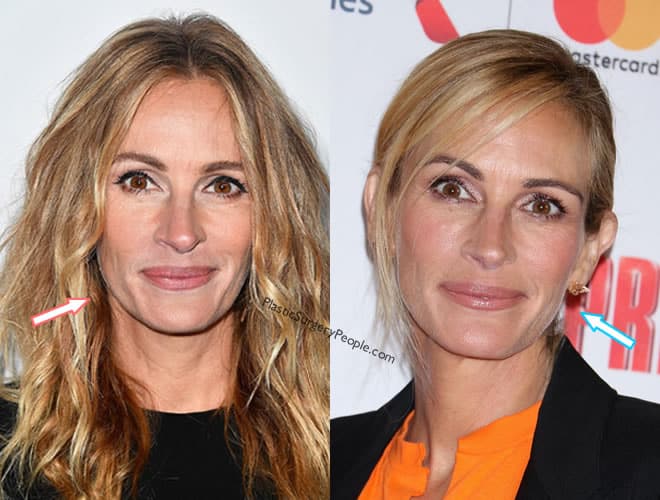 Getting a facelift is very common among Hollywood stars. Actors believe that having lines and wrinkles will spell the end of their career so a lot of them undergo a surgery to fix them.
But Julia's face does not show any traces that she's had an operation to hide her age. Her forehead remains smooth and her cheeks do not appear to sag even in her 50s. There are some fine lines visible, but it doesn't look like she got a facelift or need one for that matter.
Did Julia get botox injections?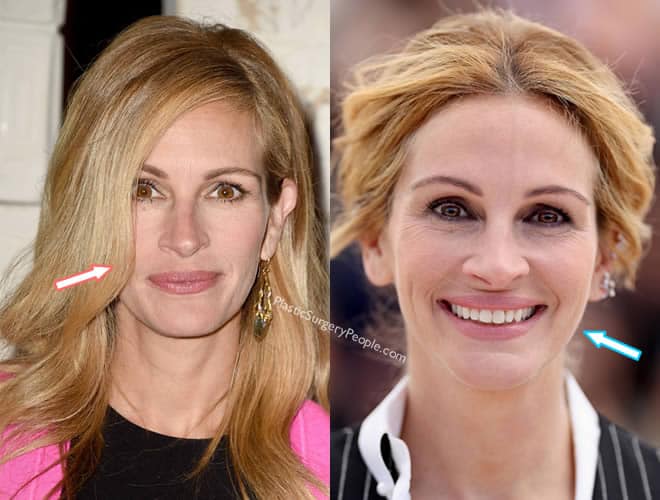 At one point during 2016, Julia looked a bit pudgy as shown in the top right image. If you compare that photo to the left, her face was slimmer before.
Thanks to this picture, fans speculated that she had botox injected to plump up the area around her cheekbones. But to her defense, we think it also possible that Julia simply gained a little weight so that her face appeared fuller. Her wider smile may have also contributed to this pudgier look. What do you think?
Has Julia had a nose job?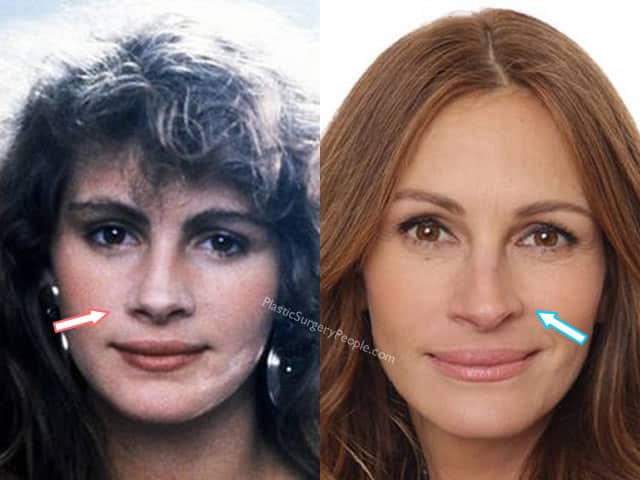 Like most stars, Julia has her fair share of nose surgery rumors. After studying many of her past and present pictures, it doesn't look like she had a rhinoplasty to change the size and shape of her nose. There's no apparent augmentation to her nasal bridge. The wing and tip of her nose also look the same, if not slightly imperfect.
To sum things up, Julia's nose looks 100 percent natural.
Did Julia have breast implants?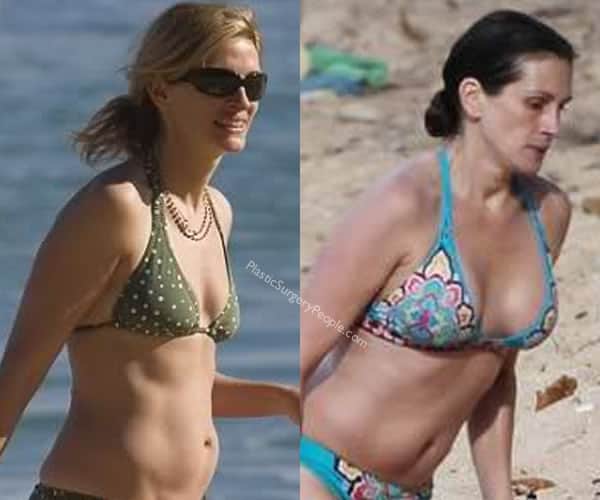 Julia's boobs appeared to have gotten a boost in these before and after photos of her wearing a bikini. Some speculated she got silicone breast implants to make her breasts fuller and her cleavage more prominent. Others, however, think her boobs only look bigger because she gained some weight.
If she did put on weight, then why did the fat only enhance her bust size and not the rest of her body? We doubt that Julia wore a push-up bikini bra in the after photo so we're inclined to think she might've had something done to her chest, like a boob job!
Does Julia have lip injections?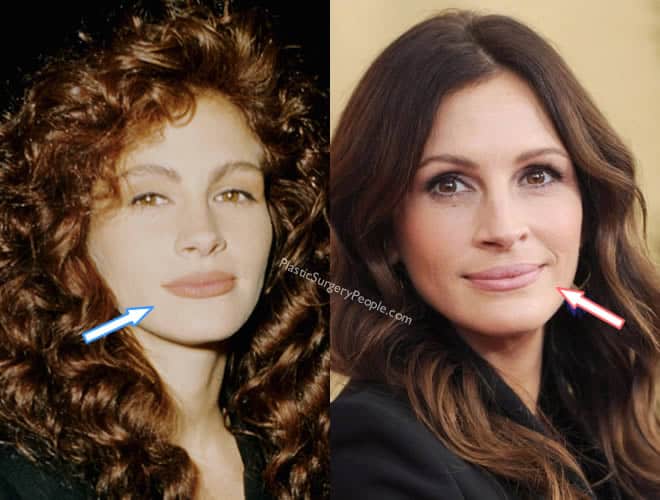 Julia's lips are one of her most attractive features, with its evenly beefy mouth shape. This star literally has a big mouth that is shaped so perfectly and some believe it's the sole reason why people got into lip fillers since many women desire a pretty mouth like hers.
However, based on these comparison pics, we think Julia never had a lip injection. Her mouth is as real as it gets.
What about Julia's teeth?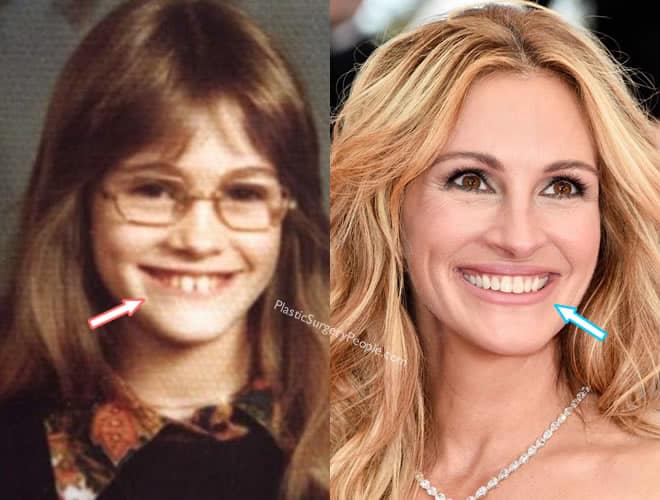 People always equate the perfect smile of Julia Roberts because of her teeth. But she didn't always have the best set of pearly whites. In fact, Julia had a gap between her front tooth when she was young, as shown in this before photo. It looks like she got braces to fix this problem and we haven't found any evidence of veneers used to cover up any other imperfections.
There's an amusing anecdote that says Julia's dentist in Georgia, Dr. Ted Aspes, gave away 10,000 tubes of toothpastes when the actress won her Oscar award for "Erin Brockovich." It was a promise he made to his young patients if they would win something major in their life.
Julia Roberts' Transformation
Ever wonder what Julia look like before she became famous? Let's take a look at her pictures back then and now to see if there are any other inconsistencies in her beauty.
Julia in her childhood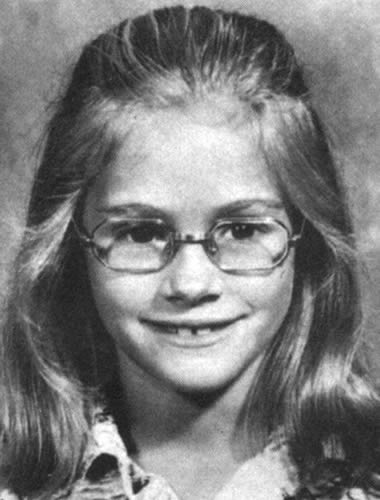 As a child, Julia looked really nerdy. She wore glasses that hid her beautiful eyes and she had a big gap on her front teeth.
Julia as a teenager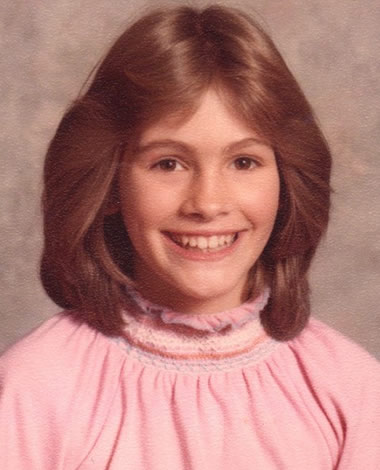 Julia blossomed into a beauty during her teen. She grew out of her braces and shed the baby fat. She also didn't wear her nerdy glasses anymore and revealed her perfectly-shaped eyes with beautiful double eyelids. Her short and wavy hairstyle emphasized her face shape well and her nose is slowly changing from the one she's had since birth.
Julia in year 1988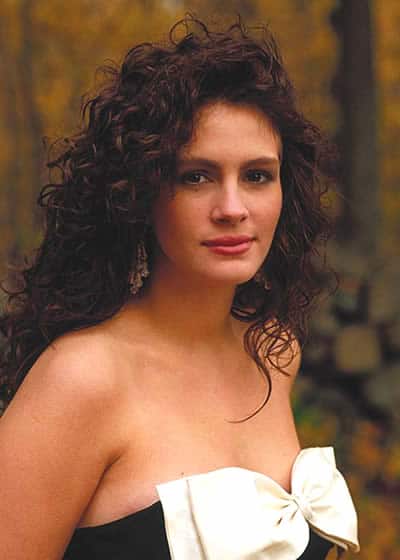 Julia was 21 years old when she made her debut on the big screen in the movie "Satisfaction." She has transformed into a beautiful young woman that men would go crazy over with long curly hair and a gorgeous face. This cleavage-baring gown she wore in this picture suggests that breast size wasn't big during her early adulthood.
Julia in year 1990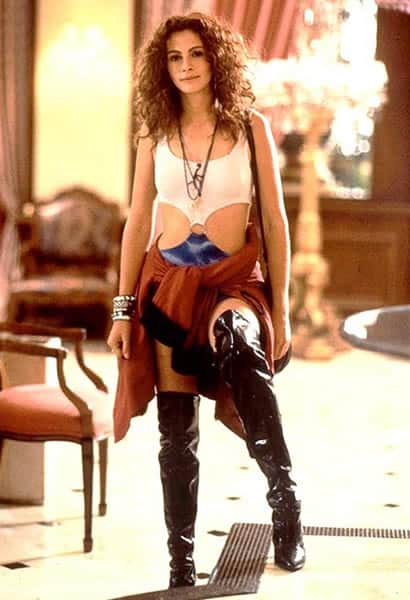 Julia struck gold when she starred in the box office hit "Pretty Woman" opposite Richard Gere. This iconic look, where she wore thigh-high leather boots to show off her long legs and a short dress that exposed much of her waistline and sexy body, will never be forgotten by movie lovers everywhere.
Julia in year 1995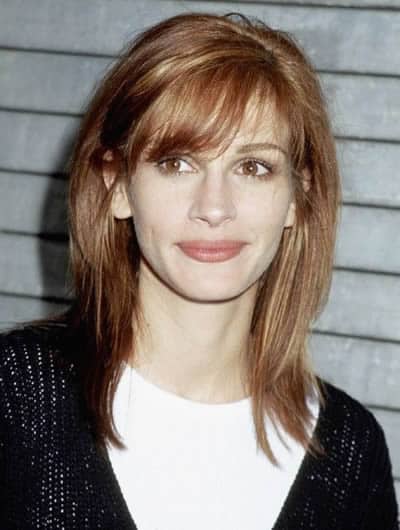 This was the year Julia got divorced from country crooner Lyle Lovett. She still looked awesome with minimal makeup and her lips always had a healthy red color. The star wore a Rachel haircut, which was a trend at that time. It emphasized her jawline and chin. Nothing unnatural about her face here.
Julia in year 2000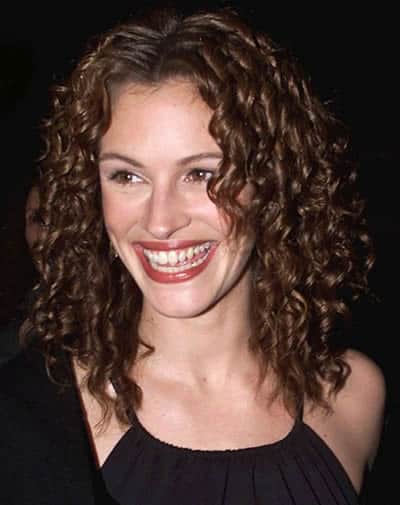 The American actress had every reason to show up in public with the biggest smile because this was the year she became a certified Hollywood powerhouse as one of the 50 most influential women. We love this look with her dark corkscrew curls, minimalistic eyeshadows and red lipstick that emphasized her mouth size.
Julia in year 2005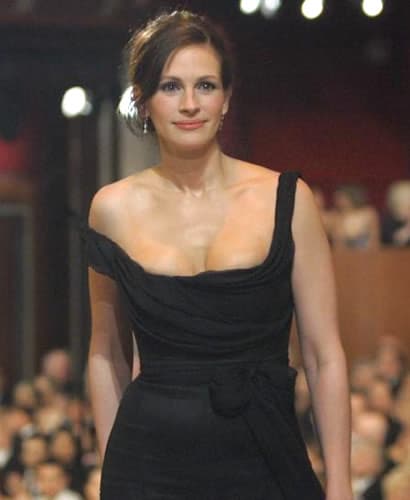 Julia gained size after she gave birth to twins Hazel and Henry with new husband Danny Moder. People speculated she had a breast augmentation because her boobs looked fuller. However, she was still a knockout in this black dress she wore for the Oscars even if her body had changed a bit due to the pregnancy.
Julia in year 2012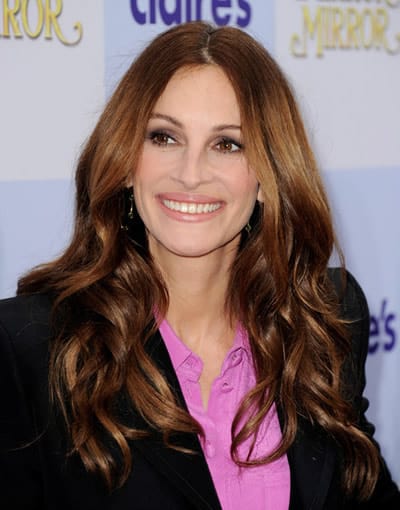 Now at 45 years old, Julia shows signs of aging on her skin. But the presence of wrinkles still does not diminish her beauty. Julia dyed her hair dark brown and wore it with long curls in this photo. She looked so fresh and youthful with the right combination of makeup — smokey eyes and nude lipstick.
Julia in year 2016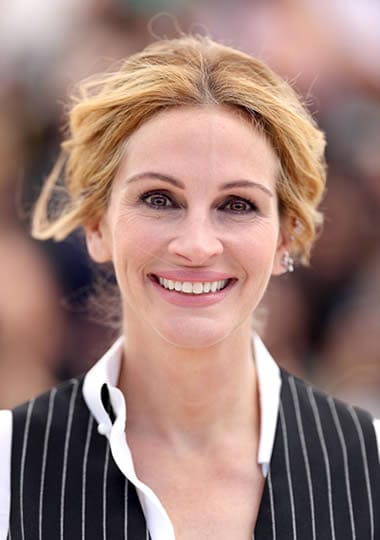 There are now prominent lines and crows feet around Julia's eye area as her face ages. It also seems as though there's something different about her smile in this photo from her Cannes Film Festival appearance. She has plumper cheeks that may hint of a botox treatment.
Julia in year 2018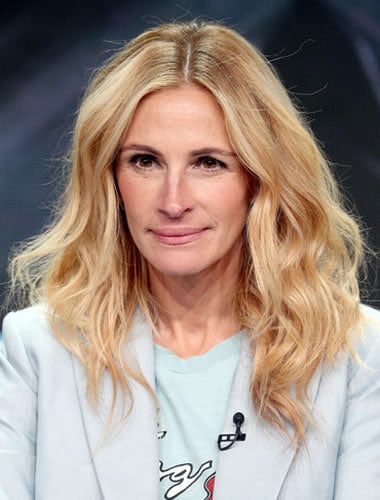 Now 51 years of age, Julia embraces the aging on her skin without hesitation. She still proclaims she doesn't need a face lift but instead uses skincare products to keep her youthful glow. She changed to blonde hair while promoting her latest project, a TV show called "Homecoming" for Amazon Studios.
What did Julia say about plastic surgery?
Julia told The Telegraph she took a career risk because she hasn't had plastic surgeries to hide the flaws on her face.
"By Hollywood standards, I guess I've already taken a big risk in not having had a facelift, but I've told Lancome that I want to be an aging model – so they have to keep me for at least five more years until I'm over 50."
She also shared the reason why she's refusing botox in an Elle Magazine interview:
"It's unfortunate that we live in such a panicked, dysmorphic society where women don't even give themselves a chance to see what they'll look like as older persons. I want to have some idea of what I'll look like before I start cleaning the slates. I want my kids to know when I'm pissed, when I'm happy, and when I'm confounded. Your face tells a story… and it shouldn't be a story about your drive to the doctor's office."
More Information about Julia Roberts
Real Name: Julia Fiona Roberts
Birthday: 28 October 1967
Star Sign: Scorpio
Birth Place: Smyrna, Georgia, United States
Nationality: American
Race / Ethnicity: English, Irish, German, Scottish, Welsh and remote French
Occupation: Actress, Film Producer, TV Producer
Net Worth: $200 Million
Relationship: Married to Daniel Moder
Children: Hazel Moder, Phinnaeus Moder, Henry Daniel Moder
Height: 1.75 m (5 ft 9 in)
Weight: 58 kg (128 lb)
Body Measurement: 34-24-35 Inches
Bra Size: 32B
Dress Size: 4 (US)
Shoe Size: 9 (US)
Natural Hair Color: Dark Blonde
Natural Eye Color: Light Brown
Conclusion
It does look like Julia Roberts has never relied on cosmetic surgery to help her achieve fame as a big screen movie star. She claims her good natural looks and young looking features, despite crossing the 50-year-old mark, are courtesy of her parents' genes and her skincare product endorsements.
She has refused facelift and shunned getting botox fillers. It's not hard to believe her claims though because there's hardly any odd changes to her face and this includes any suggestions that she got a nose job or lip injections. However, we're still on the fence about the changes to her boobs but it's also possible that motherhood did transform her body.
Julia said that her anti-aging beauty secrets include embracing a centered and peaceful life. She does yoga more consciously to cleanse her body and mind. She also follows a healthy workout and dieting plan to be a good example for her kids. With this kind of lifestyle and mindset, perhaps she doesn't really need a plastic surgeon on her speed dial.
(Featured Image: George Pimentel / Getty Images)