I guess being Will Smith's wife is never easy, especially when your husband refuses to age on screen. So I can understand if Jada Pinkett Smith really has been getting plastic surgery to sustain her looks
No woman wants to look older than their hubby and that's just the truth!
Born in Maryland with Jamaican and African American roots, Jada does have a beautiful face and amazing skin, thanks to her genes. But as age creeps in, the Hollywood star appears to be aging faster than her better half.
In fact, I think her face has fluctuated a lot over the years.
You'll see what I mean.
Before & After Photos
Yes, I'm going to compare her photos to see if there has been any work done. Then as usual, I'll let you decide for yourself.
Did Jada Pinkett Smith have botox?
I have no idea what happened to her face here but it looks like both of her cheeks have sunk in as aging kicked in. So where did the extra volume come from all of a sudden?
To be honest, I'm leaning towards botox although I can understand if others think it's just extra fat.
The "after" photo clearly showed a much smoother and wrinkle-free skin so whatever Jada has done, it definitely made her a few years younger. The good thing is, if this is really an injection, it didn't make her look too puffy.
Has Jada had a facelift?
As you can see from the "before" picture above, Jada's face had visible folds and large wrinkles below her cheekbones. These aging signs have somehow disappeared in her later years. So this tells me that she might've had a facelift along with botox to correct this look.
Given how smooth her neck looks, I suspect she may have also had a neck lift procedure. What do you think?
Does Jada have cheek implants?
The loudest rumor surrounding Jada is probably cheek implants and after seeing the comparison photos above, I couldn't disagree. I mean, this woman's entire face shape has changed.
Her face used to be flatter so I don't know if fillers alone is enough to make such a significant change.
But hey…I could be wrong. She might have gained weight…I don't know.
Did Jada have a nose job?
There is little evidence here, people.
I don't think she had a nose job because her nose shapes look similar in these photos. The fact that she was smiling in both pictures makes it easier for me to confirm this.
Jada Pinkett Smith: Then and Now
Let's see how Jada has changed over the years. I bet you her transformation will be quite an interesting one.
Baby Days
As a toddler, Jada had super wild afro hair and really cute eyes. She looks so precious here!
Pinkett Smith in Childhood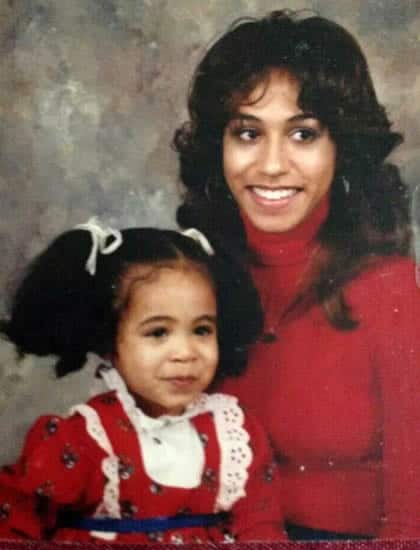 Here's a picture of little Jada with her mom, Adrienne Banfield-Jones. Though she had an unusual childhood, Jada was very close to her mother.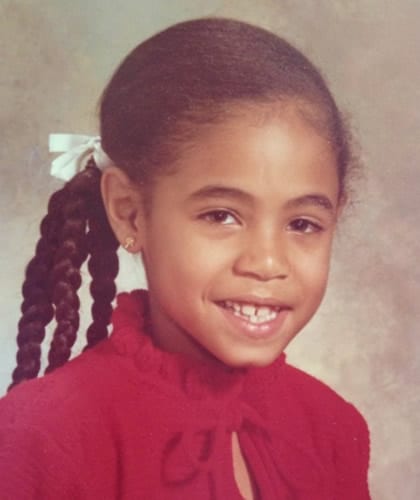 Like most of us, the actress clearly had flaws as a child with obvious gaps in her teeth. This might have been corrected with braces in her later years.
Pinkett Smith as Teenager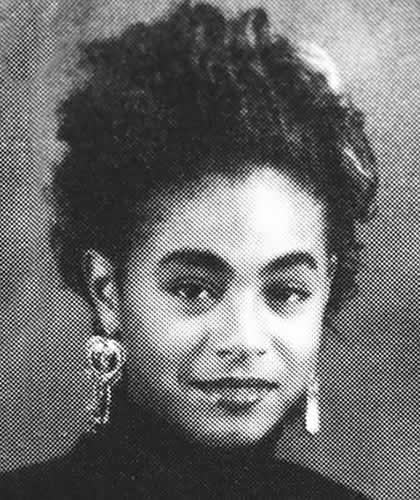 As a teen, Jada already demonstrated how she can be stylish and trendy. She kept her hairstyle natural and had thick eyebrows that suited her pretty face.
Jada also had prominent and natural double eyelids.
Pinkett Smith in 1990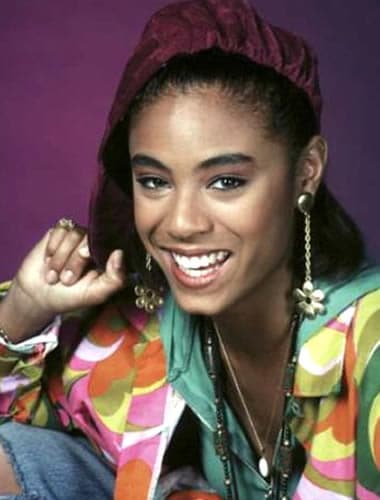 This was the year Jada started acting on a show called "True Colors," where she showed off her distinct taste for fashion. Just look at her choice of earrings in this photo!
Pinkett Smith in 1996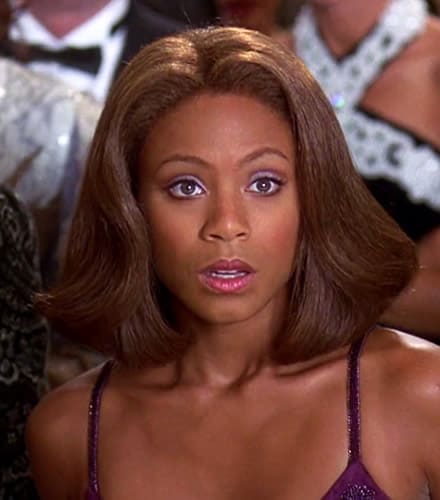 At 25 years old, Jada became a box office star when her remake of "The Nutty Professor" with Eddie Murphy hit main theaters. This was also the year when her transformation began.
I really like how she trimmed her eyebrows thin and dyed them the same color as her light brown hair. Those bright lavender eye makeup also suited her.
Pinkett Smith in 2000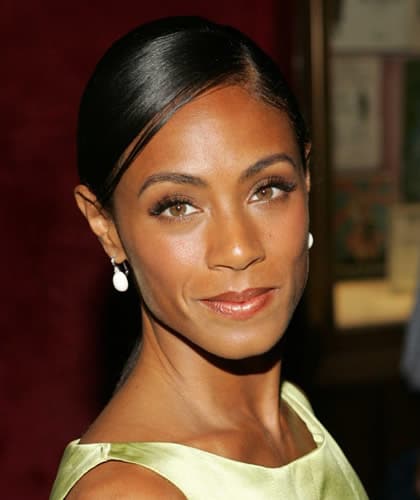 Although she gave birth to 2 kids, Jaden and Willow, the actress still took good care of herself really well. This photo is perhaps the best evidence of her natural beauty showing off her prominent jawline and flat cheeks.
Pinkett Smith in 2007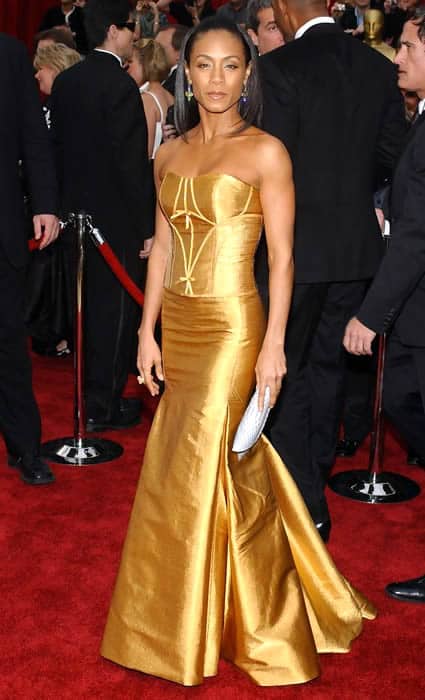 It's well-known that Jada works out a lot to keep fit and this red carpet photo shows.
Pinkett Smith in 2011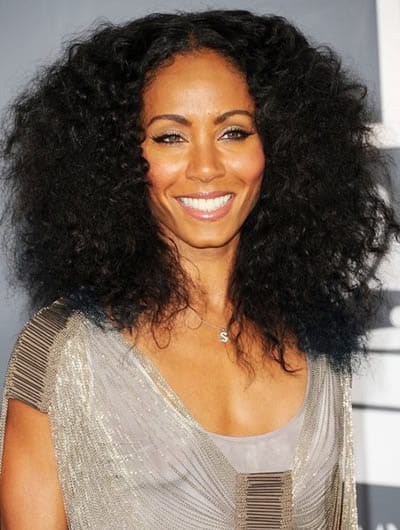 Jada attends the Grammy Awards with a totally different look. Besides her loose afro, what caught my attention was her prominent cheekbones. This obviously led to many rumors.
Pinkett Smith in 2013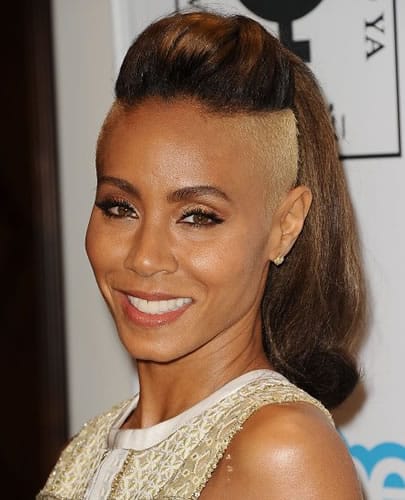 Talk about a change of style!
Mrs. Smith surprised everyone when she appeared on the red carpet with an undercut ponytail. I can't help but noticed how smooth her face cheeks look compared to 2 years ago.
Pinkett Smith in 2017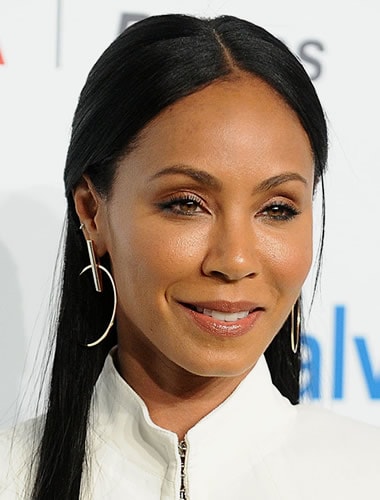 At the EMA Awards, Jada faced the press with a slightly puffy face that some fans said looked unnatural. I think she might have overdone the botox a little here.
Pinkett Smith in 2021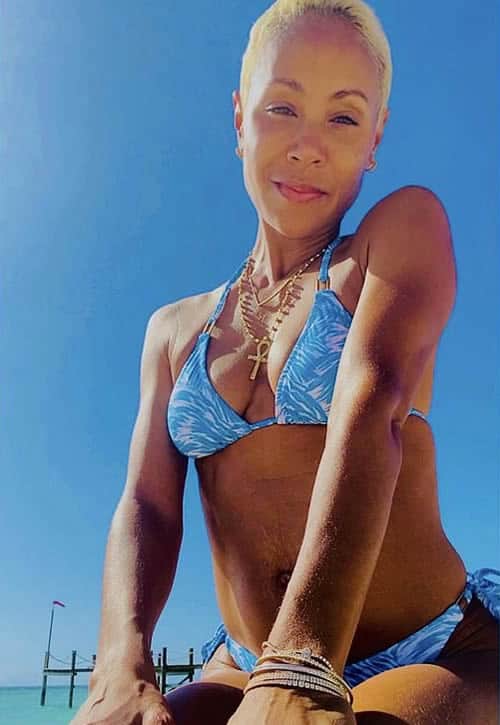 The 49 year old star welcomed 2021 by posting this bikini photo on Instagram. Not sure about you, but I think she looks incredible at this age. Will Smith is a lucky man.
More Information about Jada Pinkett Smith (Bio):
Real Name: Jada Koren Pinkett Smith
Birthday: 18 September 1971
Star Sign: Virgo
Birth Place: Baltimore, Maryland, United States
Nationality: American
Race / Ethnicity: African American, Creole-Barbadian, Creole-Jamaican
Occupation: Actress, Voice Actor, Businesswoman, Singer-Songwriter, Author
Net Worth: $20 Million
Relationship: Married to Will Smith
Children: Jaden Smith, Willow Smith
Height: 1.52 m (5 ft 0 in)
Average Weight: 51 kg (112 lb)
Body Measurement: 35-24-35 Inches
Bra Size: 32C
Dress Size: 4 (US)
Shoe Size: 6 (US)
Natural Hair Color: Black
Natural Eye Color: Dark Brown
Conclusion
While Jada has never openly admitted to having plastic surgery, her photos seems to suggest another story. Her wrinkle-free appearance seems to defy her age…as well as her pictures from previous years.
So yes, I think there might have been work done to her face but not on her body. I haven't seen any signs of a boob job nor a butt lift. The fact that she exercises a lot is enough to explain her great physique.
(Featured Image Credit: Getty)