We are captivated by beautiful people.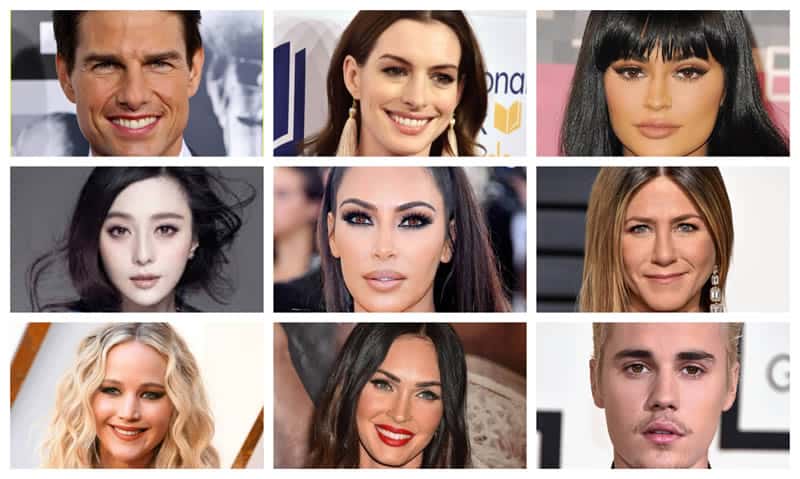 To be precise, we are fascinated by celebrity beauty!
That's why we are building the largest collection of beautiful celebrities and famous people from all around the world. We wanted to find out about their beauty secrets…only with a little twist!
You see, instead of simply digging into the skincare products they use, their diet plans, and workout routines, we wanted to go further and find out if any of these celebs actually had plastic surgery.
Our PSP team does this by collecting photographic evidence of their before and after photos. We go through pictures based on their past and present looks, comparing different features on their faces and bodies. And when we find anything inconsistent or unnatural, we'll post it and then let our readers decide.
Some of the key areas we look at includes:
Hair
Forehead
Eyes
Nose
Face Cheeks
Lips
Teeth
Jawline
Neck
Breasts
Buttocks
Arms
Legs
You'll also see the celebrity's transformation happening before your eyes as we dig deep into their childhood days, before there were famous, and show you what they look like back then and now.
What set us apart from experts?
Unlike celebrity plastic surgeons who give their so-called "expert opinions" after being shown a picture or two by a gossip magazine, we know it takes a lot more than that to make an assumption.
In fact, it takes over 100s of image and video scanning, and hours of careful analysis before our team could find any trustworthy photographic evidence. We also take into account the following.
Age of subject (at the time the picture was taken)
Makeup (could change skin texture, eye size, nose shape, etc)
Camera angles and lightings
Hairstyle (could change face shape and contour)
Health status (any health issues affecting appearance)
Outfit (could change the person's body shape)
Weight loss reason (could be diet or exercise instead of liposuction)
and more…
International celebrities
Yes, our team is dedicated to analyzing the good looks of celebrities from all over the world, not just in the United States or the famous Hollywood.
We want to study the natural beauty and charm of different countries, from other English speaking places like the UK or Canada, to the people of Asian culture such as the gorgeous Indians of Bollywood to the talented kpop stars of Korea.
We try to disapprove rumors
Most entertainment websites are here to create gossips. At Plastic Surgery People, however, we prefer to use our expertise to disapprove rumors and speculations.
Of course, this entirely depends on what we find but you can trust us knowing that our goal is not to add any oil to the rumors.
Please bear in mind that our team only make comments based on the photos and videos in front of us. The truth is, camera angles can be deceiving, even to the trained eyes and qualified plastic surgeons.