Lee Jong Suk, Before and After
If you saw Lee Jong Suk eight years or so ago, you might not call him a hot or handsome guy. The Korean actor himself downplayed how he looked before he became a huge star and admitted that he tried many things to improve his appearance, like tanning his very white complexion.
The famous star of "While You Were Sleeping," however, won't say if he tried plastic surgery and his fans from Only Lee Jong Suk have a hard time accepting his denials. In Korea, cosmetic enhancement is actually common for both celebrities and non-famous people because they have an ideal type of image. It's not surprising for someone to say that they have work done on their eyes, nose or face.
But while Jong Suk continues to keep mum about his possible cosmetic surgeries, the rumors continue to escalate especially now that his appearance has completely changed. The former baby-faced and cute budding star looks a lot more debonaire today with his flawless face, perfectly-shaped lips, and expressive eyes.
A more common subject has to be the rhinoplasty rumors. Fans of Jong Suk thinks this was his very first cosmetic procedure, though we won't hear him make a confirmation. In real life, Jong Suk is quite shy about what he does, which might explain why he'd rather not talk about his physical improvements.
Jong Suk also said in an interview that he is his own worse critic when it comes to his looks and his acting ability. With this kind of attitude, it's fair to conclude that he has, at least, considered visiting a cosmetic surgeon for a transformation.
Before & After Photos
We're going to take a careful look at Lee Jong Suk's photos before and after he became famous. This should help us figure out what's real or fake about his physical changes, even as he remains quiet about his cosmetic procedures.
Here we go!
Did Lee Jong Suk Have A Nose Job?
Fans speculated that the Korean heartthrob got a nose job even before he got his big break in show business.
In this old photo, Lee Jong Suk's nose looks quite flat, blunt and wide. Today, however, the Korean star has a thinner and more refined nasal bridge. His possible new nose also has a pointier tip.
Only a plastic surgery procedure could shrink his typical Asian nose to his desired size and shape. The difference before and after his nose job is actually quite obvious and will be difficult to be denied.
Has Jong Suk Had An Eye Surgery?
Most of his fans agree that he had an eye surgery because of the evident transformation of his bigger eye shape. Lee Jong Suk's eyes used to be small and he had single eyelids then, which is common to South Koreans.
Now, the Korean actor's subtle double eyelids allow him to look more expressive and as an actor, this cosmetic augmentation is actually helpful to his career.
Did He Get Corrective Jaw Surgery?
Fans, however, disagree about that Jong Suk had jaw reduction surgery. They credit the contouring of his jawline to makeup, photoshop, or just simply knowing how to properly angle himself in photographs.
The Korean actor used to have a rounder face shape, though, as shown in this before photo. His chiseled chin, however, could be the result of weight loss but some fans suspect that he had chin implants, thus reshaping and correcting his face contour.
[adinserter block="3″]
Lee Jong Suk Transformation
Let's see how the Doctor Strange actor has evolved through the years. We'll see how his looks and styles have changed with fame, and possibly pick up a few other plastic surgeries along the way.
Childhood Days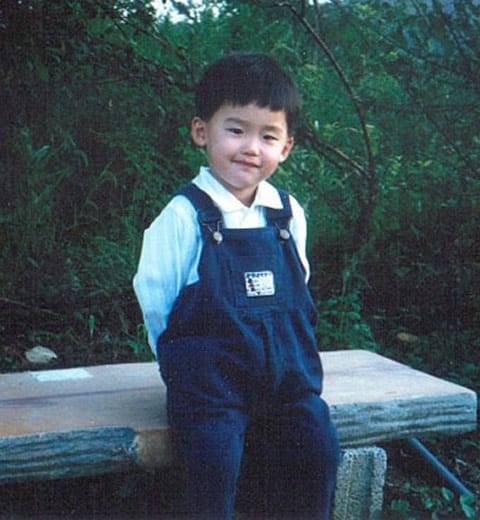 Source: Pinterest
Little Lee Jong Suk was a cute boy who experienced a huge tragedy in the family at such a young age. He is the eldest among three siblings. What a handsome looking child!
Teenager Years
Source: Twitter
Teen Jong Suk thought he had an ordinary looking face. He said in an interview once that he used to think there was nothing special about his eyes and mouth, and he acknowledged that his teeth needed to be improved. His nose shape was also less than ideal. Who knew that he would become one of Korea's hottest stars today?
Year 2005
The Korean star began working as a model at 15 and while he didn't think he had killer looks, he had the height for it. His tall frame and lanky profile made Jongsuk a standout in fashion shows. He possessed a model body that would soon bring him to greater heights.
Year 2008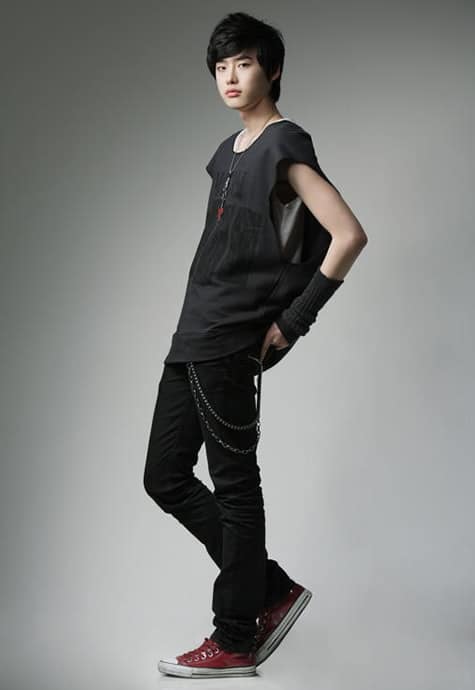 Source: mydreamscapelife.blogspot.com
Aside from gracing magazine covers and walking the runway, Jong Suk also dabbled in piano lessons and improved his body shape with Taekwondo, according to his biography.
Year 2010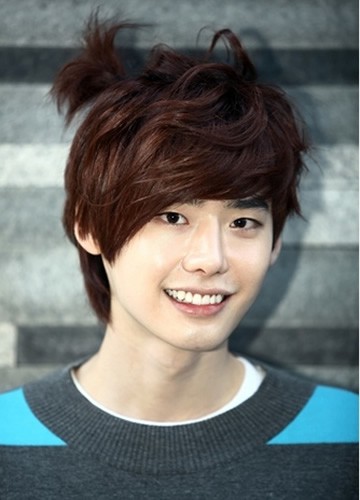 Source: Pinterest
Jong Suk jumpstarts his TV career with "Prosecutor Princess" and "Secret Garden." While doing supporting roles, the actor drew recognition for his quirky hairstyle, but some viewers don't actually like his hair. Fans, however, love his electrifying eyebrows.
At this point, the actor has yet to undergo enhancement to his teeth apart from the noticeable whitening.
[adinserter block="4″]
Year 2012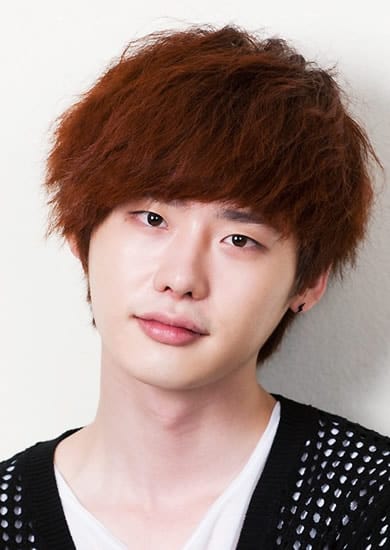 Source: Facebook
Lee Jong-suk earned box office success while starring in "R2B: Return to Base," which is loosely based on the 1986 "Top Gun." from the US featuring the equally handsome Tom Cruise. This was also the year he started wearing curly hair and dyed it to a brighter hair color.
His round face indicated that he either gained weight or started with a chin implant procedure. His lips also look fuller and fans suspected he had lip fillers. What do you think?
Year 2014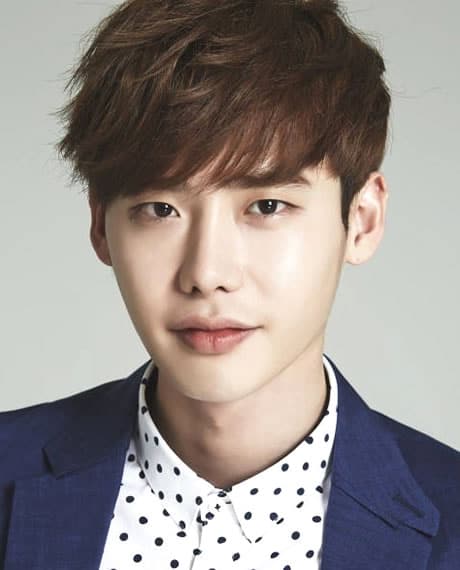 Source: Reddit
As his popularity increased, buzz and rumors about his face surgery also increased. Jong Suk's transformation became full-blown, with fans speculating he had eye surgery. His followers also think he had botox to smoothen his chin and contour his cheeks.
Year 2016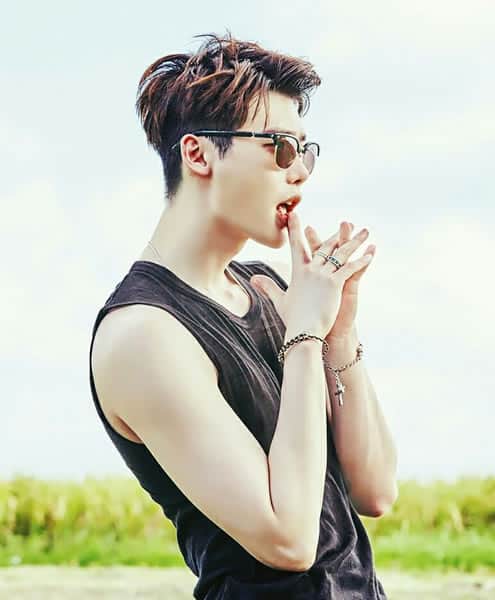 Photo Credit: Arena Homme+
Jong Suk's profile appears in a fashion magazine with a completely improved facial structure and quite the prominent jawbone. He also glowed with his radiant white skin.
The actor credits his milky complexion to good skin care and exercise, which helps with his circulation. He also said he makes green tea part of his diet, as it helps his body detoxify. Perhaps he got these tips from his rumor girlfriend?
Year 2017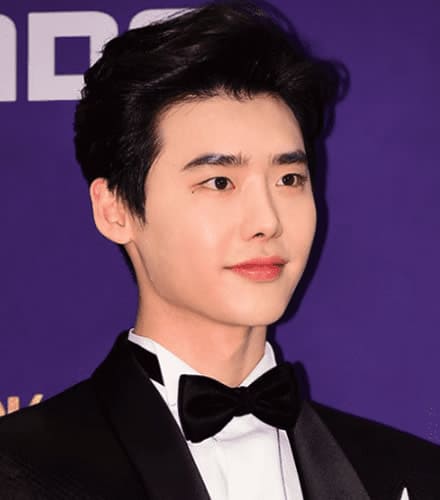 Source: Soompi.com
As a VIP in the Korean film scene, Jong Suk went home with a trophy from the SBS Drama Awards. In this photo, the actor appears as if he's wearing makeup and it's actually not a well-kept beauty secret since most male Korean superstars rely on cosmetics for their public appearances.
Notice, however, that the actor's nose looks a lot better than ever before. If the rumor is real, then you'd have to agree that his nose job is really good!
Year 2018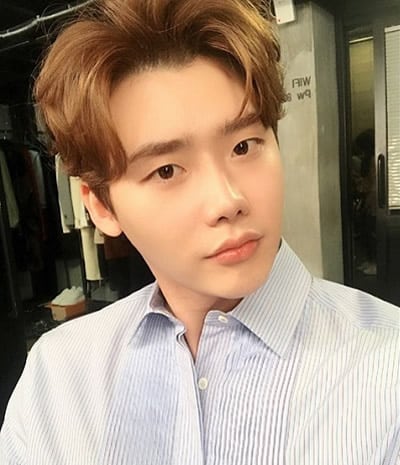 Source: Instagram / jongsuk0206
Jong Suk moves to a new management, YNK Entertainment, after working with YG Entertainment for years. He also seems to have gotten more fillers on his upper lip as its lip shape becomes more apparent. The actor, however, has never admitted to fillers or plastic surgery in general.
[adinserter block="5″]
More Information About Lee Jong Suk:
Real Name: Lee Jong-suk
Korean Name: 이종석
Birth Place: Suwon, South Korea
Birthday: 14th September 1989
Star Sign: Virgo
Nationality: South Korean
Race / Ethnicity: Korean
Occupation: Actor, Model, Singer
Net Worth: $50 Million
Relationship: Unknown
Children: None
Height: 1.86 m (6′ 1″)
Weight: 65 kg (143 lbs)
Body Built: Slim
Natural Hair Color: Black
Natural Eye Color: Dark Brown
Conclusion
It's always impressive to see the transformation of Lee Jong Suk from an ordinary looking fellow, based on his own assessment, to one of Korea's hottest male stars. Though he's too private about having gotten cosmetic surgery, the evidence is in the photos.
Any plastic surgeon could take one look at Jong Suk's images or watch an interview and tell, with a level of confidence, that he had a nose job, or did something to change his eyes and define his jaws.
The verdict, however, is still out there for the changes on his lips and other facial features, as those could also be because of makeup, which Korean drama actors love wearing a lot.
While none of these speculations are conclusive, we do commend how Jong Suk makes himself standout with his bold looks and hairstyle choices. This guy is definitely not an ordinary star!
What Do You Think?
Did Lee Jong Suk Have Cosmetic Enhancement?
(Featured Image Credit: cleo.com.sg)
Did Tom Cruise Have Plastic Surgery?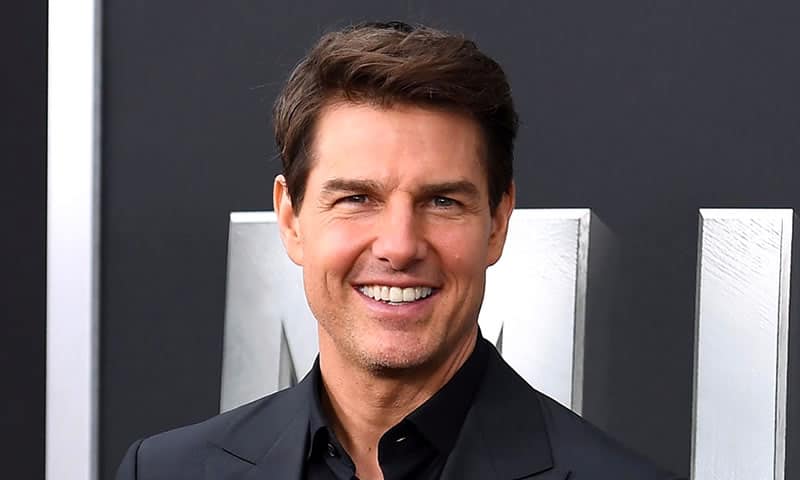 "Mission Impossible" actor Tom Cruise is one of Hollywood's most handsome superstars. He first made his mark in the early '80s as a charming leading man and teen heartthrob.
Tom's longevity in the business is legendary as he has made box office movies one after the other. But fame and prominence, apparently, has its price.
Behind his success and multi-million dollar movie deals, Tom has been the subject of controversies, especially about his looks. It seems like the "Top Gun" star hasn't aged despite being in the business for more than four decades.
Peopl are wondering if Tom Cruise is a fan of plastic surgery. We know he definitely worked on his teeth. But did he get face fillers too? And has he had a nose job?
While it's usually the female stars who ignite such talks but Hollywood is such a competitive business that even actors are making efforts to stay appealing and attractive.
Before & After Photos
All theses rumors surrounding Tom can't be helped as he's a widely photographed star. There are simply too many visual records on his changing appearances.
So, we're going to look at his photos before and after he became famous to see if he's invested in cosmetic surgeries. Let's get it on!
Tom Cruise's Bad Teeth…FIXED!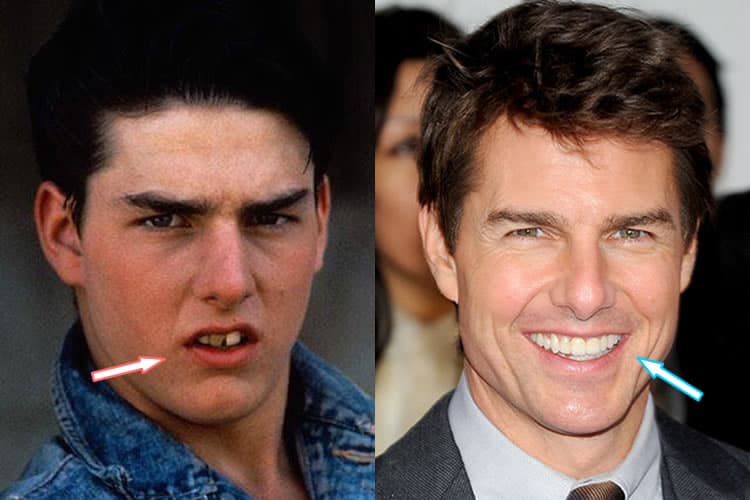 When Tom was filming "The Outsiders" over 35 years ago, he had such crooked teeth. We're not kidding when we say that this was not part of his character's appearance. Rumors were that Tom used to cover his old teeth with a cap because it looked so bad and he hardly smiled for the cameras.
But thanks to dental technology, braces, and a good dentist, Tom's teeth today is an even set. He has one of the biggest, brightest and warmest smiles in Hollywood, too.
His Front Teeth Alignment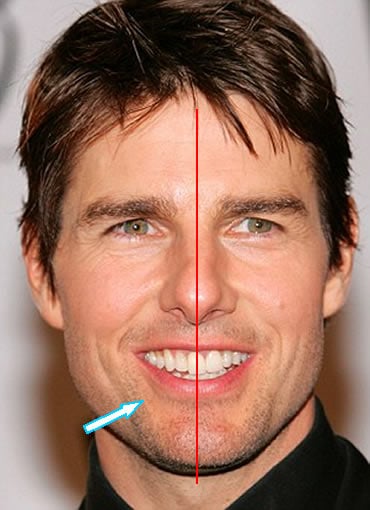 Tom's front teeth, however, still has its flaws despite having a cosmetic dentistry procedure. If you look closely, the actor's mega-watt pearly grin — obviously the product of whitening and veneers — is not exactly symmetrical to his face. His middle tooth's alignment is slightly off to the center.
However, given how it looked when he was as a child, his smile makeover is a huge improvement.
Does Tom Have a Nose Job?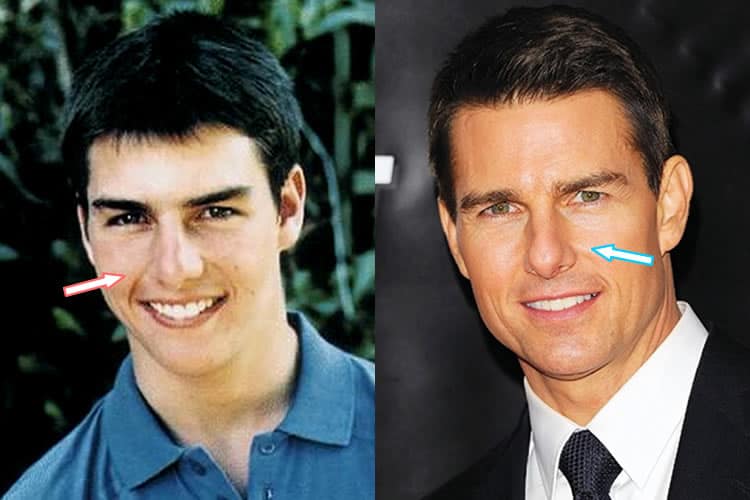 Rumors said that the actor has had more than one nose job. According to this "before" photo, Tom's nose used to have a wide nasal bridge and a large tip. Now, his nose looks smaller and is perfectly-shaped to m match his gorgeous face.
In 2016, Tom actually admitted he had rhinoplasty while talking to reporters at the BAFTA red carpet, but he didn't say when he first got it and whether he had more than once.
Did He Get Botox Injections?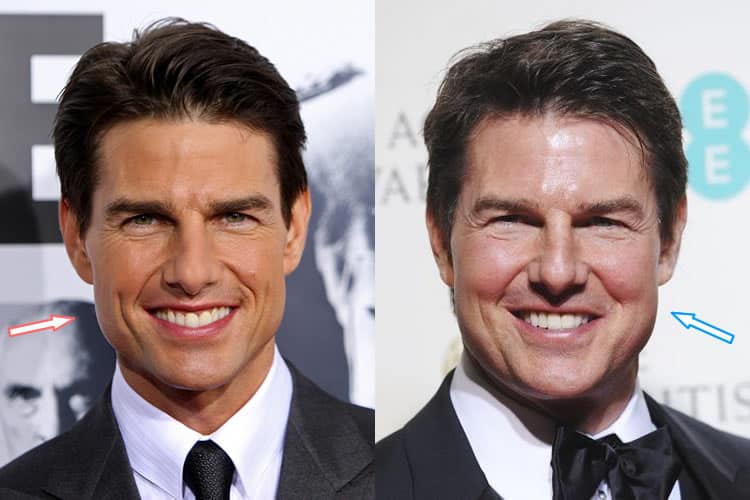 The Hollywood superstar also disclosed that he got botox on his forehead, cheeks and chin. You've got to give him a big credit for being so open and admitting these enhancements.
A friend and former co-star Cuba Gooding, Jr. revealed in an interview that he found Tom at his home one time in the middle of a session with his plastic surgeon. He simply isn't shy about getting these procedures.
Fans, however, think that Tom may have gone overboard with the fillers. While promoting a film, the actor graced the premiere with swollen cheeks and puffy face, as seen in this "after" photo.
Has Tom Cruise Had a Face Lift?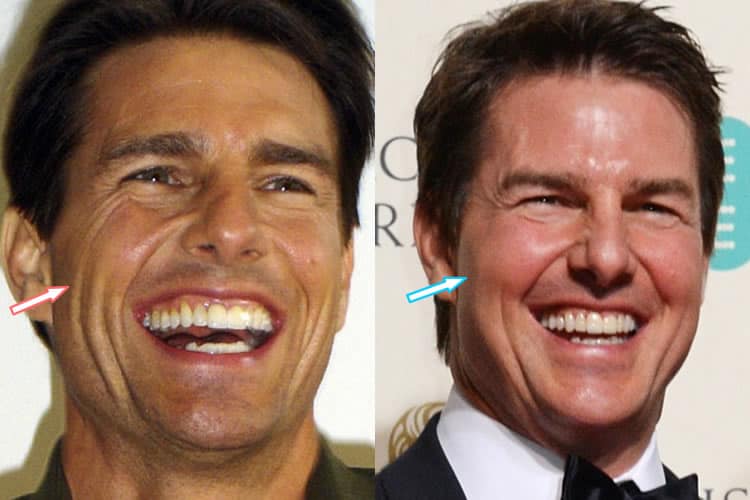 Despite his handsome face, Tom apparently isn't happy that he's aging and his wrinkles are starting to show. So, it's quite possible that he has gotten a facelift to fix what bothered him.
His jawline looks tightened the droop around his brows seems to have been corrected too.
What About Hair Transplant?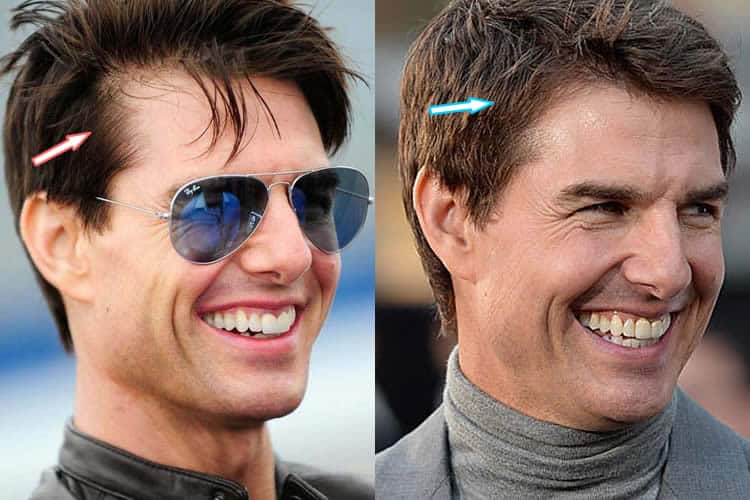 Why doesn't Tom have a receding hairline? He is in his mid-50s, so if he does have hair loss problem, then should be evident on his head by now. 
Is it his genes or is it the effects of a hair transplant? Sources told the National Enquirer in 2017 that Tom has been a fan of hair transplant for quite awhile.
While Tom has been open about the work done on his face, he's been mostly mum about this one and won't talk about the regrowth and transformation of his hair. Sp, we'll let you decide this one.
Tom's Transformation
Without a doubt, Tom Cruise's appearance has made him a dream man in most women's eyes. Let's see how his facial and body features have changed over the years.
Early Days
Here's a rare photo of Tom Cruise when he was young. He already had the confidence of a Hollywood star as a little man, as no one can smile this big with such a bad front tooth. It wasn't until he started acting that Tom made regular visits to the dentist.
Year 1981
Thomas Cruise Mapother IV had an adorable pillow face that hid the definition of his jaw during his teenage years. Puberty was not kind to Tom because he also had flawed skin and baby fat was an issue for a awhile.
Year 1986
When "Top Gun" hit the screens, Tom's star power rose quickly. With his beautiful eyes and perfect face, he instantly became the poster boy for Hollywood idols in the '80s. This was also the same period that Cruise had a cameo in "Young Guns."
Year 1990
90's Tom was hailed as one of the sexiest men alive. This was probably the year he started considering a nose job and maybe jaw surgery too. You can see subtle changes to his nose shape and jawbone.
Year 1994
Tom grew long hair, a beard and a mustache for his role as the vampire Lestat in "Interview With the Vampire." Here, he was attending the movie premier at the Mann Village Theatre in Westwood, California. Fans absolutely loved this new look.
Year 1996
The was the start of the "Mission Impossible" franchise that sealed Tom's profile as a box office star. His smoldering eyes in this photo suggested that he might've had an eye surgery as his eyebrows appeared lower.
What do you think?
Year 2001
Tom sported a new hairstyle following his divorce from Oscar-winner Nicole Kidman. With a shaved head, the actor also opted to grow a beard and perhaps it's to hide the surgery done on his chin?
We speculate he might've had chin implants as his face looks more proportionate and angular in this photo.
Year 2005
The Katie Holmes years saw Tom embracing diet and exercise in his lifestyle. He also needed to keep fit for his roles in action films, where he supposedly does his own stunts. To maintain an ideal body shape, however, Tom might have gotten liposuction for his flat abs.
Tom Cruise is not a tall man. The women he dates usually towers over his height but this has not shaken his confidence.
Year 2012
Tom sparked plastic surgery talk with this photo from the Vanity Fair Oscar Party because, at 50 years old, there were not many wrinkles on his face. The actor did share in interviews that he has a regimented skin care routine but he was also open about his skin's anti-aging secrets, which included botox fillers.
Year 2016
Tom probably overdid it with the face injections this time because of the puffiness on his cheeks. Twitterverse exploded with questions like, "What happened to Tom Cruise's face?" Doctors affirmed that he might have just gotten a fresh round of botox when he hit the red carpet.
Year 2017
Finally, Tom's face is thinner so either he's lost some weight or the fillers have worn off! His neck also looks tighter but we don't think he had a neck lift.
At 55 years of age, there is no white hair on sight, does Tom use hair dye to make himself look younger?
Year 2018
As Tom filmed his sixth "Mission Impossible" movie, the signs of aging are more evident. There are noticeable wrinkles on his forehead and crowfeet around his eyes, but there are no traces of a browlift. He's older but he still looks good!
Year 2019
Has Tom found the secret to reverse his aging? Well, it certainly seems that way as the star attends the 10th Annual Lumiere Awards at Warner Bros Studios looking absolutely amazing.
I can even spot a pimple on his left cheek, which some claim is the sign of youth.
So, it'll be interesting to see how he looks in 2020.
More Info About Tom Cruise:
Real Name: Thomas Cruise Mapother IV
Birthday: 3rd of July 1962
Star Sign: Cancer
Birth Place: Syracuse, New York, United States
Occupation: Actor, Film Producer, TV Director, Screenwriter
Net Worth: $550 Million
Nationality: American
Race / Ethnicity: German, Irish, English, Welsh
Relationship: Unknown
Children: Suri Cruise, Isabella Jane Cruise (Adopted), Connor Cruise (Adopted)
Height: 1.70 m (5 ft 7 in)
Weight: 67 kg (148 lbs)
Body Built: Athletic
Chest Size: 48 in (121 cm)
Arm Size (Bicep): 16 in (40 cm)
Waist Size: 30 in (76 cm)
Shoe Size: 9 (US)
Natural Hair Color: Dark Brown
Natural Eye Color: Green

(Featured Image Credit: Getty)
Dennis Quaid: Before and After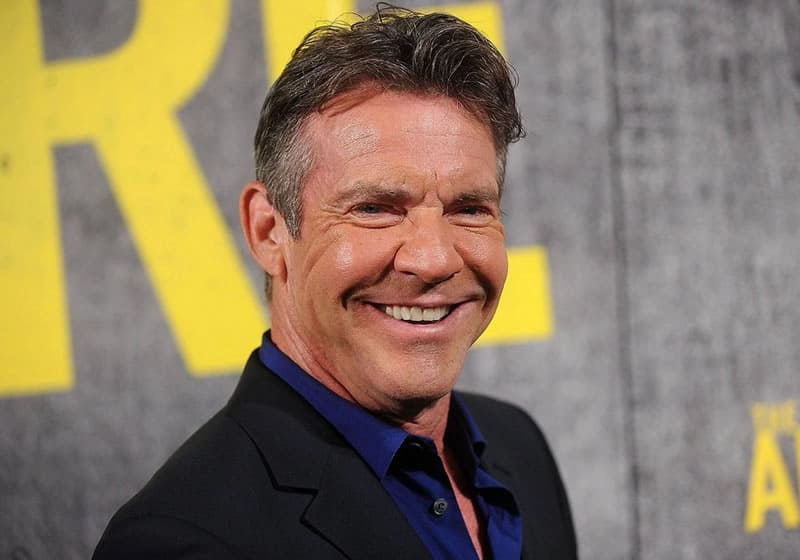 Dennis may not be the token handsome leading man on the big screen based on his filmography but he's had his fair share of adulation from a stream of female fans. Dennis is known as a prolific and versatile movie star because he's good in both drama and comedy.
An outdoorsy guy even in his youth, Dennis has managed to look good and appealing on the screen even for someone in his '60s today. He makes an effort to stay in shape after experiencing body dysmorphia in the '90s. He has also remained grounded and sober after years of battling addiction.
However, some fans think that beyond taking care of his ripped body, Dennis has had plastic surgery and procedures on his face. Looking more youthful for his age, people think that Dennis frequently gets botox injections that erased some of his frown lines.
With a full head of gorgeous hair even in his '60s, some fans also talk about the possibility that he may have had gotten a hair transplant. While Dennis has been very vocal about his substance abuse experience, he has never acknowledged those alleged cosmetic enhancement rumors about his looks.
Before & After Photos
It could help to go over some before and after photos of Dennis to determine how much his looks have changed over the years, inasmuch as he has remained mum over rumors of his plastic surgery and facial procedures. I'll get right on it!
Did Dennis Quaid have botox?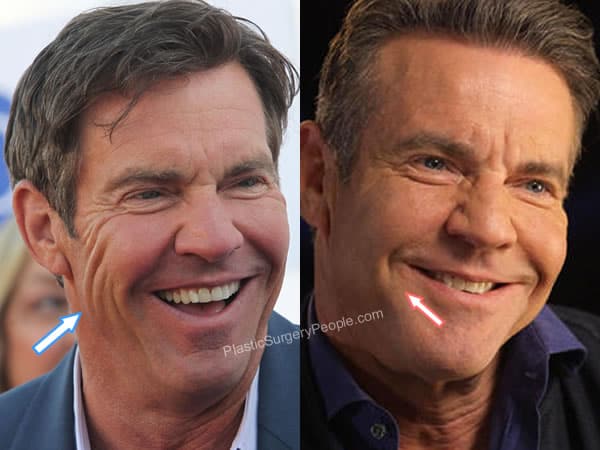 Social media and fan forum talks suggest that getting botox is actually Dennis Quaid's "hobby," meaning he loves to get this more than the average guy. Comparing these before and after photos of the actor, it does seem like his wrinkled face and tired-looking eyes on the left photo have diminished in the right photo.
His face on the right also looks more puffy and smooth, which are some of the effects of getting a fresh botox procedure. So, it's safe to bet that the actor has gotten botox to look a lot younger.
Has Dennis had a facelift?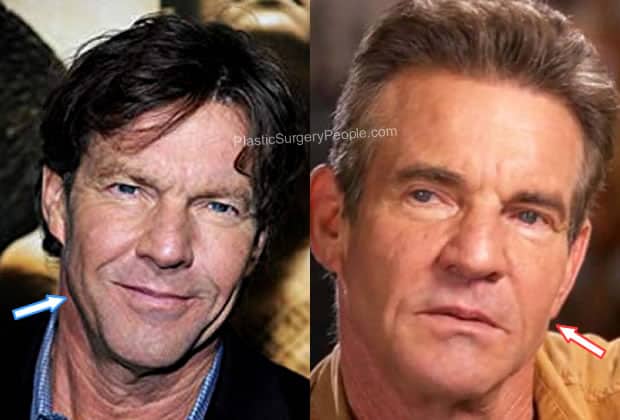 Dennis' Caucasian features are more prone to wrinkling, as these before and after pictures will show. He has more lines around his eyes, his forehead, and his mouth in the left photo, which has magically disappeared in the right image. So, I can believe the rumors that he had a facelift because his skin looks smoother in the right, where he's a lot older.
Did Dennis get hair transplant?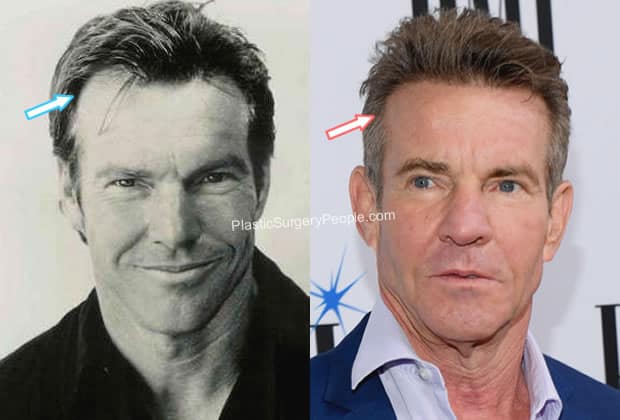 Dennis' receding hairline has become more noticeable at the height of his comeback in the late '90s. This before photo shows just how deep the recession has gone and it actually looks uneven. But in this after photo, Dennis' hairline grew back and his hair looks even better than before. And he could only achieve this through a hair transplant.
I actually think his hairstyle after the hair transplant looks good even if there are hints of silver grey stands. It did shave off years to his appearance and he looks more handsome with the hairstyle.
What about his teeth?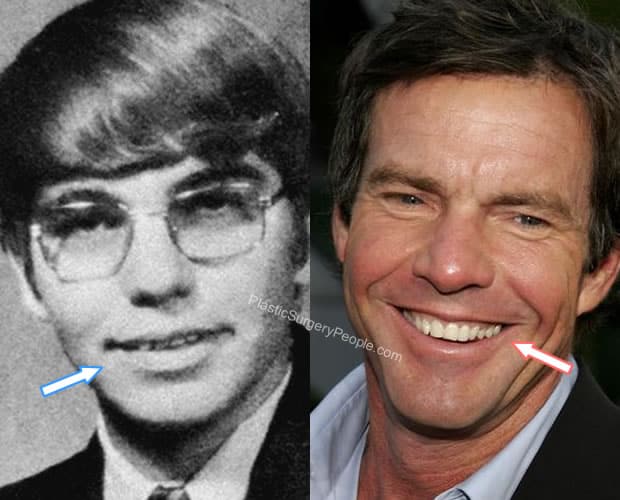 There's no doubt that Dennis has had an extensive dental procedure. He has a set of pearly whites fit for a movie star now but his teeth didn't used to be this straight and even, as seen in his old photo to the left.
It could be the reason why he couldn't smile wider in the left photo because of his crooked and gapped teeth. But he has a more confident smile in the right photo.
Dennis Quaid: Then & Now
Dennis in studying days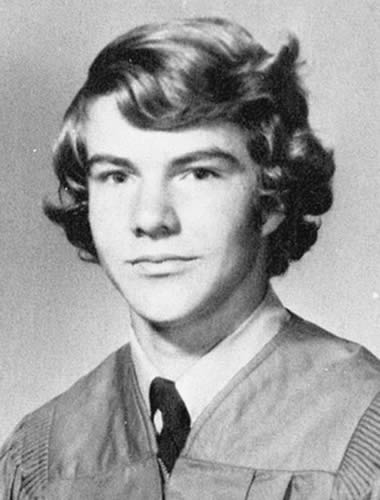 Dennis quit the University of Houston to pursue an acting career in Hollywood. He was actually close to graduating and even had this photo to show for it. Does he not look like an all-American guy in his younger years with his thick, light-colored curly hair?
Dennis in 1979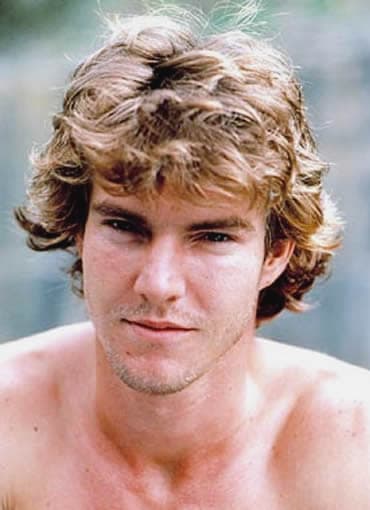 Despite his good looks, Dennis couldn't find work in Hollywood right away until he starred in "Breaking Away" in 1979. In his mid-20s at that time, Dennis ticked all the boxes for leading man. Tall, handsome and talented, he was on his way to make a long career in show business.
Dennis in 1987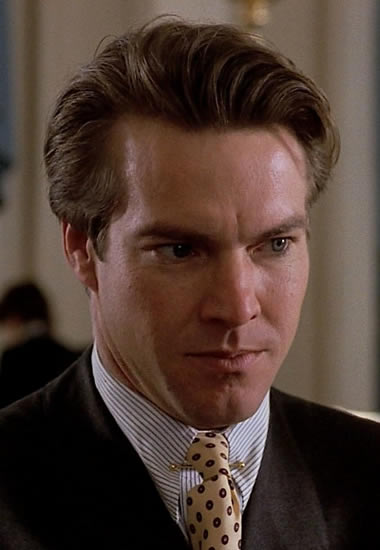 Looking more mature in his '30s, Dennis starred in the "Suspect," the crime thriller. Gone was his jock locks as he opted for a more gentlemanly hairstyle, which went well with suits and ties he wore for this movie.
Dennis in 1995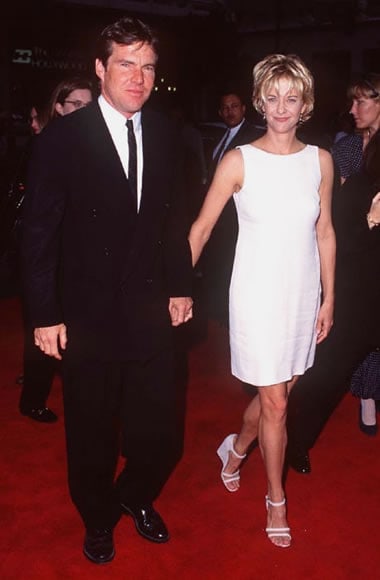 In the '90s, Dennis got married and had a son with box office superstar Meg Ryan. They looked so good together, don't they? They're like those tiny little wedding cake toppers of the bride and groom. If those were alive, they would definitely look like Dennis and Meg — so perfectly matched! Sadly, the two would divorced in 2001, after 13 years together.
Dennis in 2003

Now a dad of a teenager, Dennis appear more confident and dashing as a guy in his '40s and he has always looked good in a suit and tie. However, the lines around his eyes have started to appear more prominently and his skin also has signs of age spots and dark surfaces.
Dennis in 2010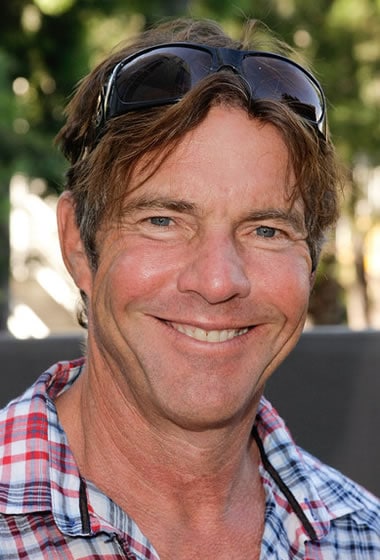 By the time his '50s rolled, however, the wrinkles have definitely been creeping on his face. During this time, Dennis spent most of his time farming and raising cattle at his ranch in Montana when he wasn't working on the set.
He kept the top side of his hair longer in this photo and with a plaid shirt to boot, he looks a bit rugged, unkept but still handsome.
Dennis in 2015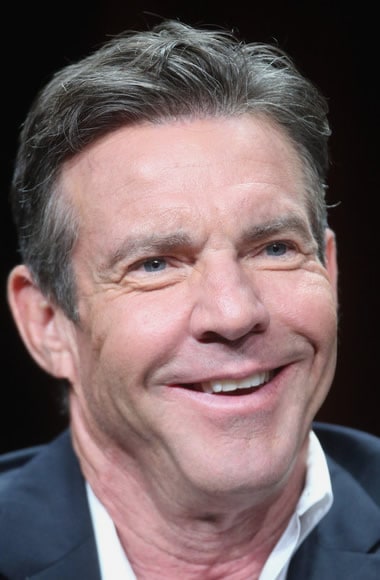 Dennis is slowly turning into a silver fox in his '60s. It's good to see that he's not a balding old man, thanks to a hair transplant most likely. He has a fuller face in this photo though. Could be be packing some weight?
Dennis in 2019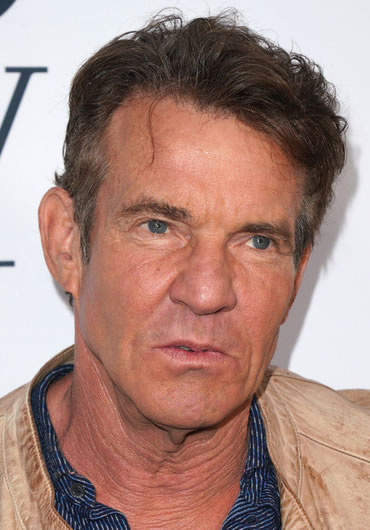 What a big difference a few years make! Dennis looks a lot older here and perhaps a little different. It might be the scowl on his face or the lines around his eyes, but he looks tired in this photo, don't you think so? He also appears to have lost some weight. Caucasian men don't age too well, don't they?
Conclusion
Even though he has not spoken about it, there was definitely a point in Dennis Quaid's career when he subjected himself to botox and facelift. Men in Hollywood don't openly discuss their "beauty" procedures but the photos clearly speak for themselves.
This obsession with looking young isn't uncommon in the actor's line of work though and it's hard to fault Dennis for this because plastic surgery is so accessible in his industry. I don't think he needs it because the wrinkles are going to appear on his face regardless of what he does — it's just in his genes!
It's a good thing, however, that he hasn't been overdoing the procedures. It's one thing to try to look young by getting plastic surgery but it's another thing to appear like a caricature or a robot with too much botox.
Brad Pitt: Before and After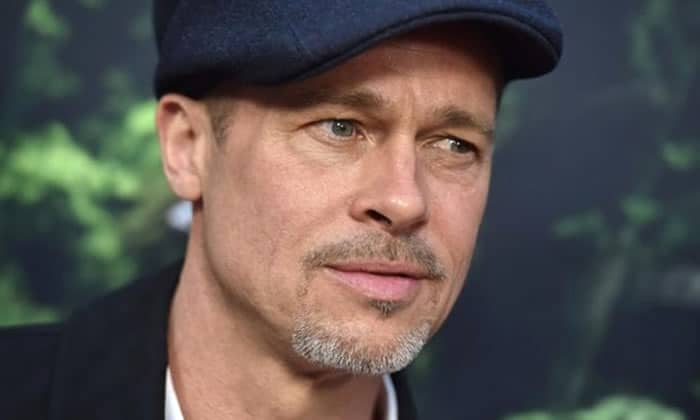 Brad Pitt, or William Bradley Pitt in real life, has been in the acting business since the late 1980s. An Oscar nominee three times over, Brad is famous and powerful in the entertainment industry and he's also regarded as one of the most attractive people in Hollywood.
No, actually, he is one of the most attractive people in the human race.
Fans and critics alike, however, think that Brad has had plastic surgery to achieve his good looks. This modern-day Adonis always managed to look dashing and distinguished even next to the gorgeous women he has been associated with like Gwyneth Paltrow, Jennifer Aniston and Angelina Jolie.
Starting off with playing bit roles, it was only a matter time before this man with a remarkably handsome face and hunky body was going to land unforgettable lead roles. And he did so with "Meet Joe Black," "Interview with a Vampire," "Se7en," "12 Monkeys," "The Fight Club" and a score of hit movies.
Brad, named the "Sexiest Man Alive" at one point, also made it big in Hollywood because of his immense talents. While blessed with exquisite and attractive features, he has also proven himself to be a cunning businessman by churning box office films like "Benjamin Button" and "The Departed" as an actor and producer.
Currently at 55, Brad looks to be aging well. While he has never admitted to getting help from cosmetic surgeons, some people find it hard to believe.
Before & After Photos
So, has Brad Pitt undergone cosmetic enhancements and does he even need it when he's a Hollywood god? Let's go over some evidence below.
Did Brad Pitt have nose job?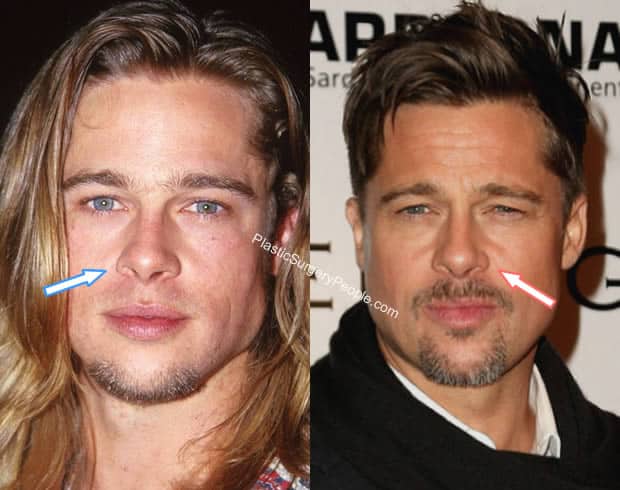 There have been rumors that Brad got rhinoplasty but looking at these photos of young and older Brad, I could say that there are no noticeable alterations to his nose. The size of his nose tip is the same and the bridge doesn't seem to have any significant differences.
So, I don't buy the rumors that Brad had a nose job as there's no clear evidence to support the claims.
Has Brad had jaw surgery?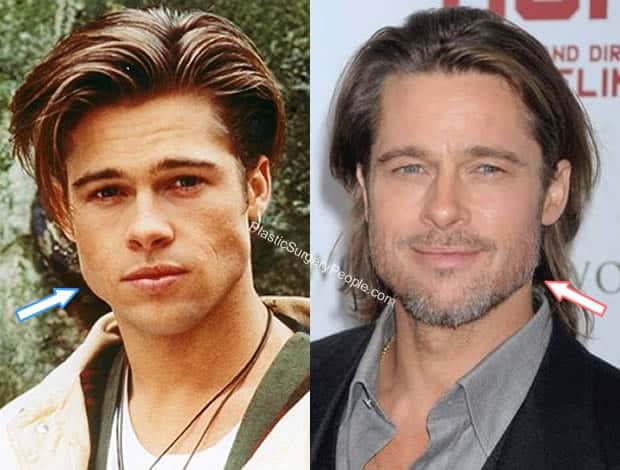 His prominent jawline has also been the subject of plastic surgery rumors. People have wondered if he had his jaw contoured, re-shaped and defined to improve his facial features.
Even with facial hair, Brad's jawline is distinct and obvious. This is probably one of his best assets and I'm sure you'll agree.
But I've watched Brad through most of his older movies and he's had that prominent jawline since "Meet Joe Black" in the early 1990s. I don't think he got his jaw cosmetically enhanced. I believe he was born with this well-defined feature.
Did he get botox or facelift?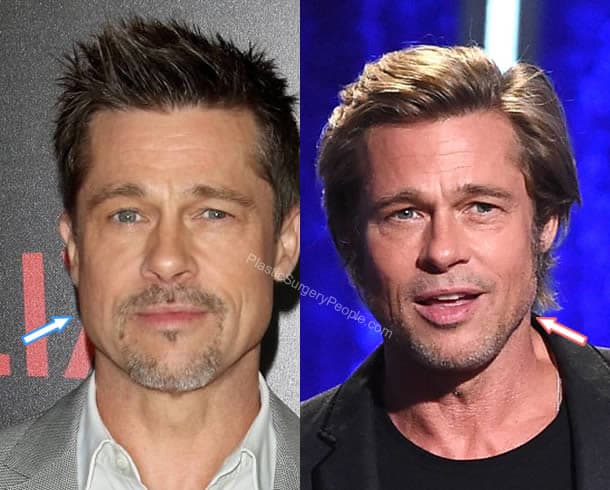 How did Brad manage to be almost wrinkle-free all these years? Fans think he has regular botox and facelift to look ageless. In fact, after his divorce from Angelina, there were speculations he visited a plastic surgeon to get work done because his skin looks smoother, especially on the forehead.
I don't think Brad had botox or a facelift because his expressions and smile remain natural as always. There are no obvious changes or difference to his face as well, which will usually stand out if he got something done.
I also disagree that he had a browlift to touch up his forehead. Those deep lines are always there, as these before and after photos will show. If anything, Brad might have had some peeling and non-invasive skin care procedures to keep his skin smooth, clear and young-looking, which celebrities do often since they're always in the public eye.
Does Brad have hair transplant?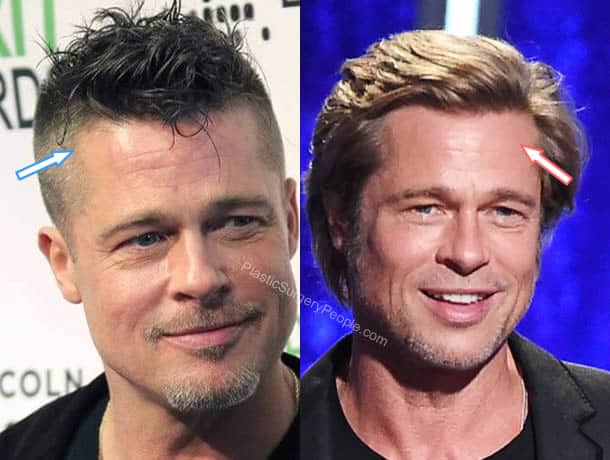 If Brad is suffering from hair loss and receding hairline, that's understandable because he's in his 50s. I don't think, however, that he's doing something to cover thinning hair, such as a hair transplant.
Also, look at his photo on the right (after) — he still has a full head of thick hair even if he's aging. He won't likely have to worry about thinning hair.
He probably pinned his ears back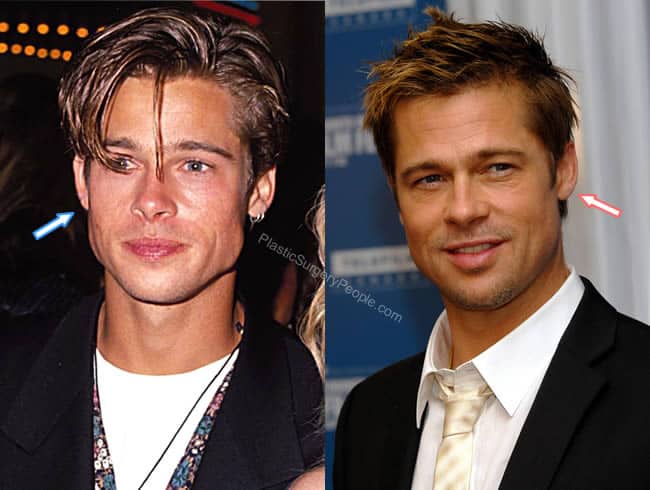 There is one flaw in Brad Pitt's physical features that may have had some correction with plastic surgery. To be specific, fans believe that Brad had an otoplasty, a procedure that pins, resizes and corrects the ear so that it doesn't look odd. I'm inclined to agree with the speculations.
His old ears weren't bad to look at, to be clear, but it was bigger and rounder that it was distracting from his pretty face. I think his appearance improved after the alleged nip and tuck as seen in these comparison pics. Not that he needed it but Brad definitely looks more handsome after the speculated enhancement.
Nothing wrong with his teeth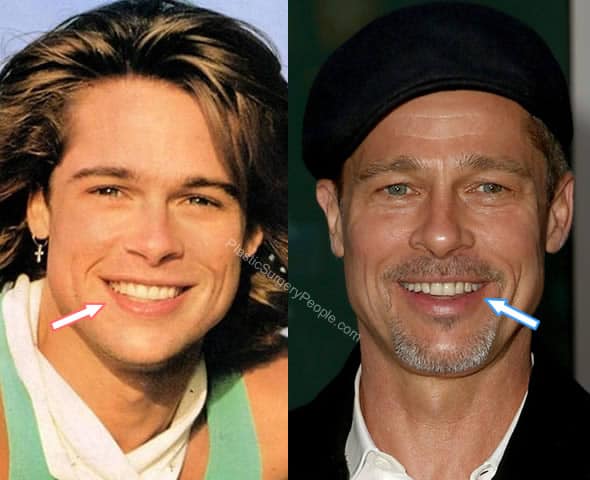 Brad didn't have to worry much about getting his teeth fixed because he had a pretty smile even as a teenager. These before and after photos show that Brad's teeth never needed braces or dental veneers. I bet this guy didn't even have an awkward teenager phase. The gods obviously favored him, what a lucky dude!
Brad Pitt: Then and Now
Want to see how Brad has transformed from a young boy to one of the sexiest men in Hollywood? Check out these pictures below.
Teenager: Youth charm
Young Brad had this boyish and mischievous charm. He looked like the kind of kid who was well-behaved and well-loved by his friends' mom but then he's actually the naughty one getting the group in trouble.
Year 1987: Career debut
Brad started as an extra in the movies. The boy from Oklahoma, however, needed better style as this green loose tank top looks tacky. But hey, this was the '80s after all!
With his good looks, however, he was never meant to be a background and bit player. Brad's thick blond hair made him stand out even as a young up-and-coming actor and he's got that muscular lean frame that girls would go crazy for.
In short, it would be hard to ignore Brad Pitt because he's born to be the leading man and this photo proves it.
Year 1994: The Vampire
Brad wore his blond hair longer to play a vampire in "Interview with the Vampire." He made the immortal look hot! I'm also quite liking the facial hair because he looks more manly even with long hair.
Year 1999: Fight Club look
Brad changed up his looks for the "Fight Club." He sported a spikey up-do and colored his hair a bit darker. He trimmed his facial hair and kept a neat goatee under his lower lip.
This is actually one of my favorite Brad Pitt looks. It's cool and casual and I do think he was wearing an earring on his left ear. Nice touch!
Year 2005: Short blonde
Brad went with a shorter blond hair after playing Achilles, the Greek god hero, in the movie "Troy." I don't particularly like this hair color on him but I think it made him look younger. He shaved off his beard but kept the rough stubbles around his jawline, which I think really worked for him.
He has a neat hairstyle, but he doesn't look too clean and well-groomed like an altar boy because of the stubbles on his face.
Year 2009: The moustache
He had his hair darkened again but the mustache made Brad look somewhat older. Still, he's handsome as always. Around this time, he also became a dad to a growing brood of six children so looking older, more experienced and full of wisdom seemed fitting.
Year 2013: Handsome zombie fighter
Brad was the handsome zombie fighter with this look for his movie "World War Z." He does carry long hair pretty well, don't you agree?
His beard has specs of white hair now and I love that he didn't try to cover this up by dyeing or tinting it. There are noticeable wrinkles around his eyes as well. He looks ruggedly handsome in this photo even while appearing slightly older. He's looking fine as he's aging.
Year 2017: Losing some pounds
Does divorce agree with Brad? Because looks like he aged backward in this photo. Where are his wrinkles? But he also seemed to have lost some pounds because his jawline is more pronounced and there is no fat around his cheeks. In his early 50s, Brad still has a thick head of hair.
Year 2019: White beard
There's a huge age difference to Brad's face in this photo than two years ago. Maybe it's the lighting that highlighted those wrinkles around his eyes. His beard has more white hair now than the last time and good for him for embracing this!
More info about Brad Pitt
Real Name: William Bradley Pitt
Birthday: 18 December 1963
Star Sign: Sagittarius
Birth Place: Shawnee, Oklahoma, United States
Nationality: American
Race / Ethnicity: English, Scots-Irish/Northern Irish, Scottish, German, Welsh, Irish, Swedish, Dutch, and French
Occupation: Actor, Film Producer, TV Producer, Voice Actor
Net Worth: $300 Million
Relationship: Unknown
Children: Shiloh Jolie-Pitt, Pax Thien Jolie-Pitt, Knox Jolie-Pitt, Maddox Chivan Jolie-Pitt, Vivienne Marcheline Jolie-Pitt, Zahara Marley Jolie-Pitt
Height: 1.80 m (5 ft 11 in)
Weight: 78 kg (172 lbs)
Shoe Size: 9 (US)
Natural Hair Color: Blonde
Natural Eye Color: Blue
Conclusion
I have no doubts that Brad Pitt deserves to be named one of the sexiest man alive or the handsomest human being. He's definitely a looker! I think that he'll be in the same league with Robert Redford when he's in his '70s — gorgeous despite the wrinkles.
I also have no reason to believe Brad had plastic surgery like facelift or a nose job. Apart from the fact that he doesn't need to alter his appearance, Brad seems to be taking care of his skin and body really well.
If anything, I think this Hollywood god is naturally gifted — in terms of appearance and talent. He needs little effort to look great and unlike us mortals.