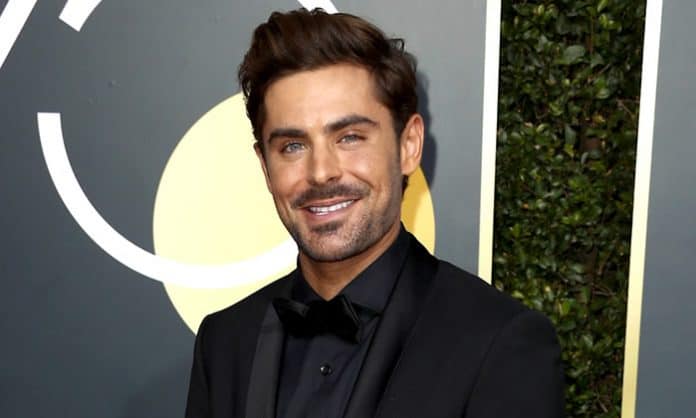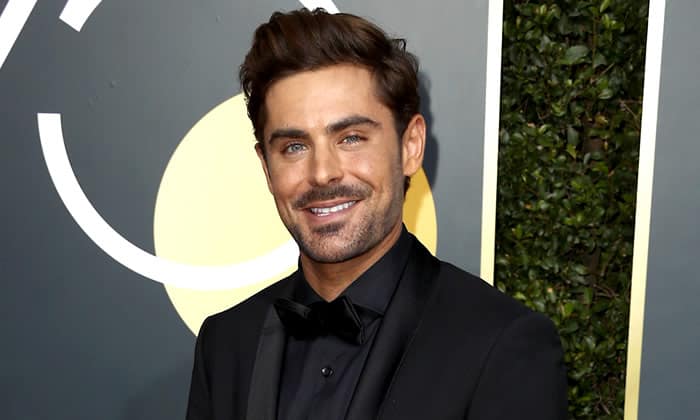 I think of "High School Musical" when I hear or read Zac Efron's name. This was, after all, the production that made him a mainstream Hollywood star. That Disney movie ran more than 10 years ago and Zac, who is now 31 years old, has been trying to do different things to show the world he's no longer a teen heartthrob.
Blessed with good looks, Zac doesn't need to do a lot to change his appearance. He doesn't need plastic surgery because, to his fans, he's already an Adonis.
His cuteness was already evident as a young child. Lately, however, as Zac tries to shed off his Disney baby image, he's been more daring and surprising with his looks.
There are rumors suggesting Zac had a nose job, considering how rhinoplasty is quite popular in Hollywood. People have also talked about how Zac allegedly got to reshape and restructure his jawline and chin so that his face becomes more defined, squarer and masculine.
Do you think that the star of "Dirty Grandpa" and "The Greatest Showman" actually got cosmetic enhancements? Or are people still hung up over his looks as an adolescent and can't believe he's now a grown man?
Before & After Photos
Going through these before and after images of Zac Efron should give us some clue to whether he did have help from cosmetic surgeons. Let's figure out how this former teen heartthrob transitioned from a cutie to a hunk.
Has Zac Efron had a nose job?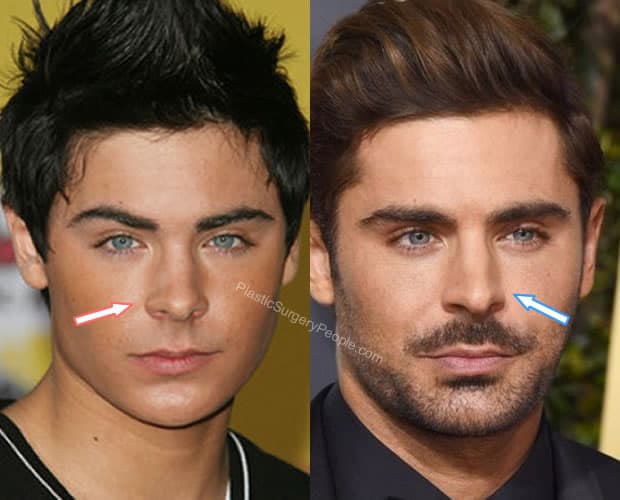 People presumed Zac had a nose job because he had a broad nose as budding actor. But there's hardly a trace of difference in these comparison pictures. I don't think the shape of his nose appears thinner now than when he was a teenager. What I believe is that he didn't get a nose job; he grew up and his face matured.
Did Zac get botox on his face?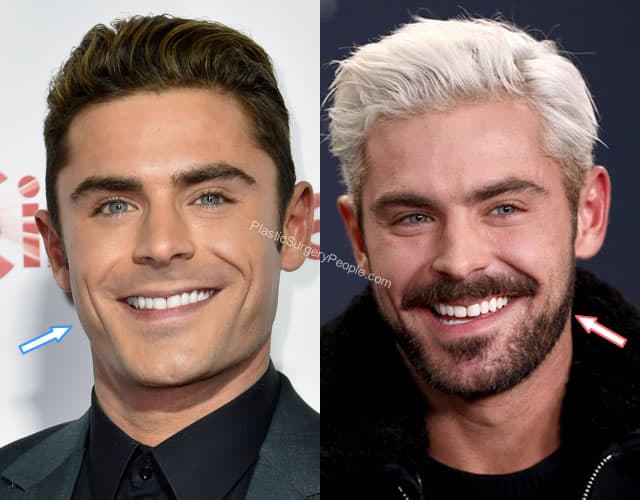 Botox makes a person's face look tight, shiny and smooth and Zac had a period where he had such rigid facial expressions. So, I get why people may think he got those botox injections but I don't believe the actor had any based on these photos. His facial skin looks the same with or without the beard.
Did he have jaw surgery?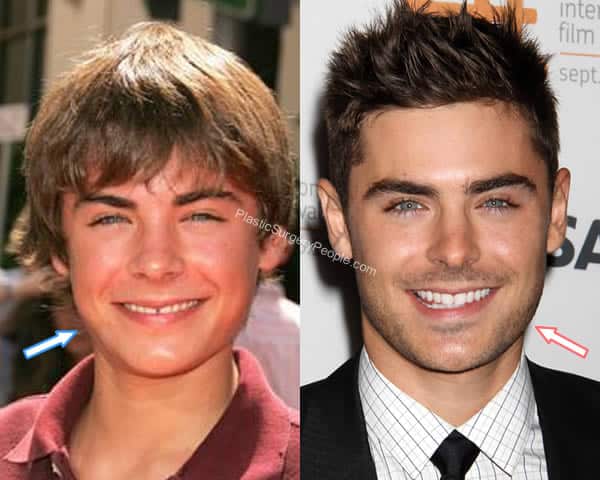 As a younger kid, Zac had typical baby fat as seen in this before photo. He was a growing boy whose face and body were also changing so I don't think he got a jaw reconstruction procedure.
It's more obvious for men when they shed off baby fat because their physique is more muscular than women, who have all those soft curves. I also believe that him being a workout buff had a lot to do with how different he looks as grown up.
What about his teeth gap?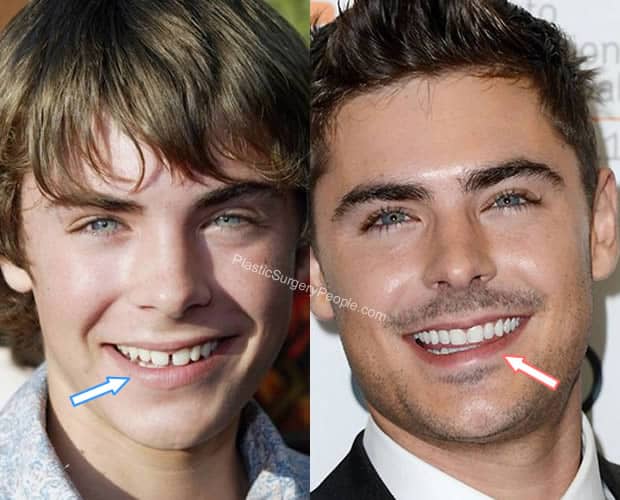 Zac definitely had his teeth gap corrected and these photos will prove the difference. Some stars don't want to touch this flaw because it makes them stand out. This actor, however, did the right thing by getting braces and possibly veneers because it would be harder to take him seriously as an actor if he kept the gap, right?
Zac Efron: Then and Now
Let's check out Zac's transformation over the years.
Baby Zac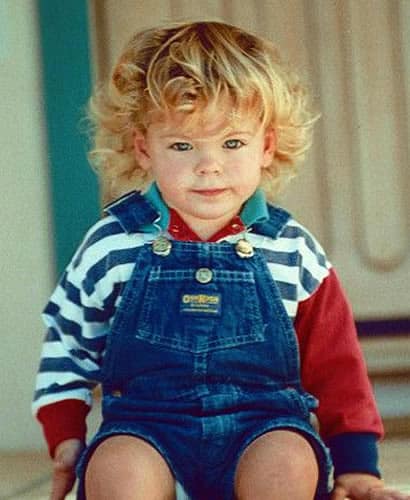 Aww. Zac had thick, curly blond hair as a baby! How adorable is that?! He also had a button nose; the bumps on the bridge weren't defined yet because, obviously, he was still developing.
Early Teen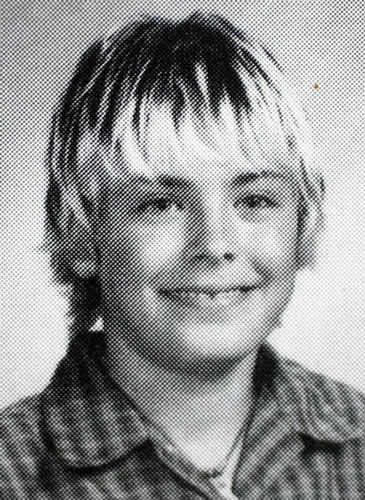 Zac had a chubby early teen phase, which makes this even cuter. Look at that hairstyle! It's like he didn't care for haircuts much but it doesn't matter to me though. Even at this awkward stage, I could easily see that this kid was gonna be a heartthrob when he grew up! Those eyes say he's a charmer.
Year 2004: Summerland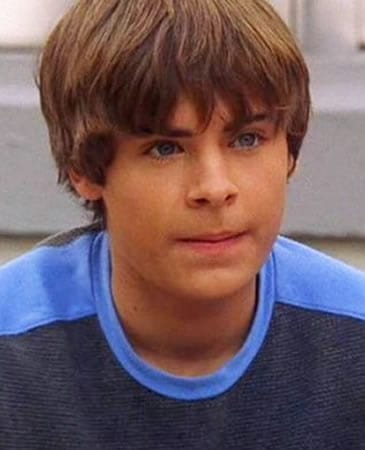 Did you know that Zac was regarded as the class clown? He developed his acting skills with the encouragement of his father to join a theater group. He got his first TV job via "Summerland" and kept his thick head of hair, which would eventually land him a job that would change his life.
Year 2006: High School Musical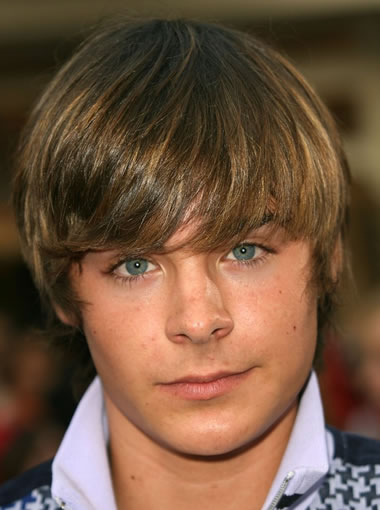 Zac's popularity soared when he did three installments of "High School Musical" on the Disney channel. Everyone loved Troy Bolton, the high school jock who sings and dance, because he had such a boyish charm to him.
His messy hairstyle further boosted his boyish looks. Plus, he's got those piercing blue eyes with long thick lashes that seem to melt the girls.
Year 2009: Gorgeous face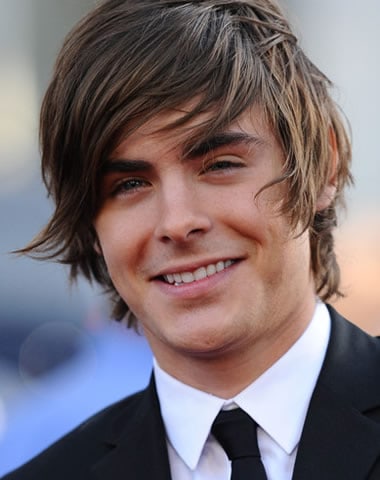 After "High School Musical," Zac did "17 Again" with Matthew Perry and it was a comedy about transformations and changes. Here, the actor slowly developed as a young man with a gorgeous face. He no longer had baby fat and his cheeks have become well-defined.
Year 2014: Workout body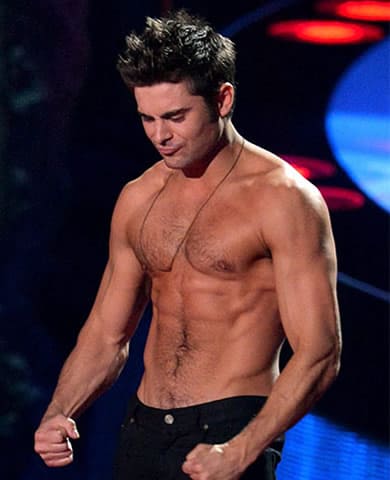 Zac started to get into fitness seriously in his mid-'20s and developed a muscular body that his fans drooled over. He definitely got ripped, which completely change his aura. He was no longer the teenage boy who did cute things. He was becoming a fully grown man.
Year 2017: Losing weight?
Zac appeared to have lost some weight while filming the remake of "Baywatch" with Dwayne "The Rock" Johnson. He needed to have a beach body for the movie, where he played a lifeguard. When he got thinner, his features became more defined. When he lost the fat on his cheeks, his face became more chiseled too.
Year 2019: Growing a beard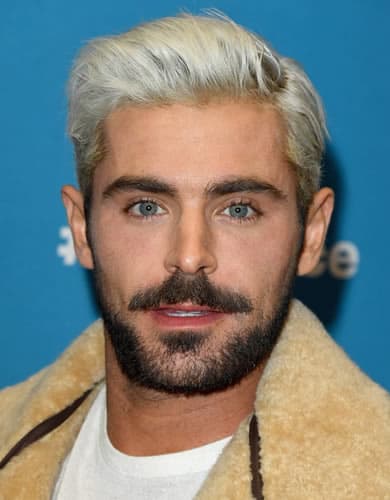 Zac grew a beard and colored his hair platinum blond for his role as Ted Bundy in "Extremely Wicked, Shockingly Evil And Vile." If the workout body shocked his fans, this drastic transformation drew even more surprised reactions.
This was a big departure from his days as a "High School Musical" star and I think he carried this look pretty well. The full beard I could do without though but it does make Zac look a lot more interesting.
More information about Zac Efron
Real Name: Zachary David Alexander Efron
Birthday: October 18, 1987
Star Sign: Libra
Birth Place: San Luis Obispo, California, United States
Nationality: American
Race / Ethnicity: Ashkenazi Jewish, English, Scottish, German
Occupation: Actor, Voice Actor, Youtuber,
Net Worth: $24 Million
Relationship: Dating
Children: None
Height: 1.73 m (5 ft 8 in)
Weight: 75 kg (165 lbs)
Shoe Size: 8½ (US)
Natural Hair Color: Light Brown
Natural Eye Color: Blue
Conclusion
Despite Zac Efron's drastic transformation, I could conclude that none of it were related to plastic surgery. There doesn't appear to be any scars on his face, so the rumored jaw reconstruction cannot be proven. He's also a little young for botox treatment.
Zac has obviously worked hard to improve his looks from boy to man and I think it's been paying off. As a Hollywood actor with a hot body and toned abs in his early 30s, this guy is just peaking.
I wouldn't be surprised if Zac turns into an action star like Tom Cruise or The Rock in a few years. He's been preparing for this his whole life.
(Featured Image Credit: Getty)