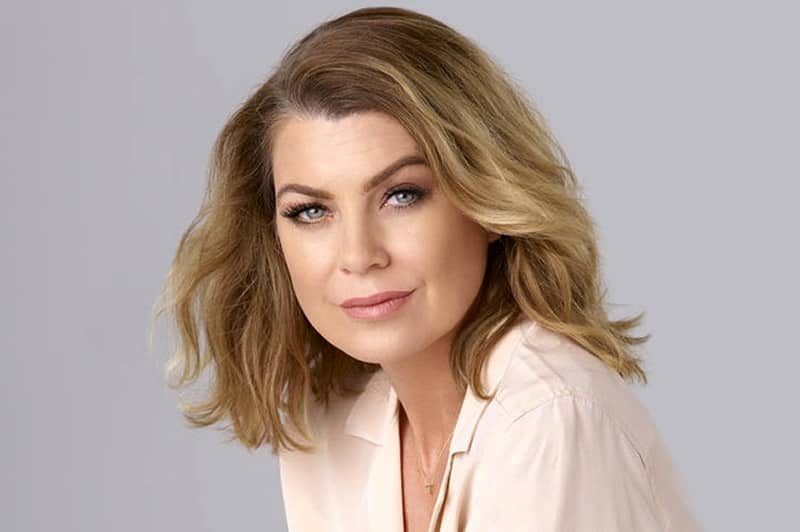 Ellen Pompeo is one of television's most durable stars. She's been headlining the hit medical drama series "Grey's Anatomy" for the last 14 years…and counting.
With her face on the air week after week, fans are so used to seeing Ellen on the small screen. But because she's constantly in the limelight, the TV star has earned her share of plastic surgery rumors, just like many other popular celebrities whose face and body have been closely scrutinized.
Some of these rumors suggest that Ellen might have gotten botox injections and lip fillers to maintain her beautiful appearance. Fans also guessed that the star, whose TV alter-ego is Dr. Meredith Grey, might have had a possible nose job, too, after noticing a slight difference on her face.
But over the years, Ellen has insisted that she's not a fan of cosmetic augmentations. In fact, it looks like she plans to age naturally as she's about to enter the big 5-0.
Ellen actually looks older in her more recent appearances. So, was there ever a time she had plastic surgery?
Before & After Photos
To determine if Ellen Pompeo had cosmetic surgery procedures, let's make a comparison of her before and after photos through the years. Is she really naturally aging? Does she hide her flaws with good makeup? Or does she look hot because she had help from beauty surgeons?
Let's closely see if there are some tell-tale signs. So, here we go…
Did Ellen Pompeo Have Botox?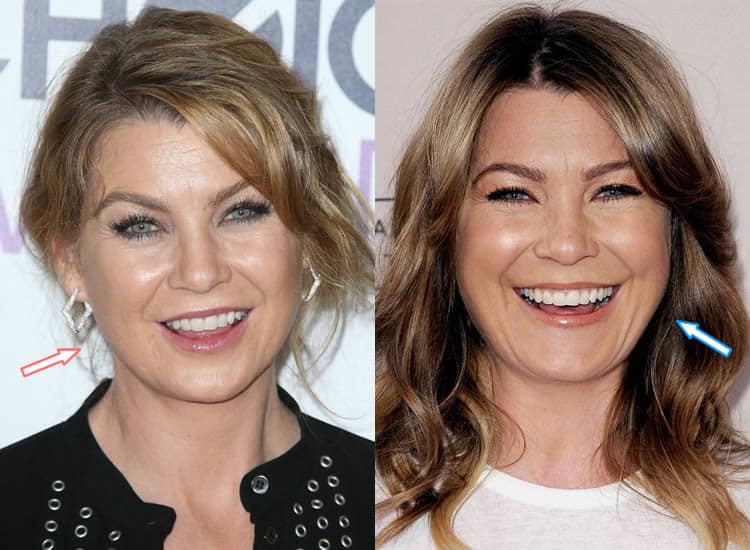 Ellen's face today has visible indications of aging, with her prominent wrinkles and lines. Over 10 years ago, the actress said in an interview with People that she's actually not afraid to grow old.
In another interview with Into The Gloss, Ellen admitted that she tried botox in her early years as an actress, but she has stopped the procedure. She said that seeing wrinkles on her face forces her to take good care of her skin — naturally.
But there was once a time when Ellen appeared in public looking slightly puffy, as seen in these before and after photos. Fans thought that she had face fillers because her face was swollen, but the actress denied this.
Has She Had A Facelift?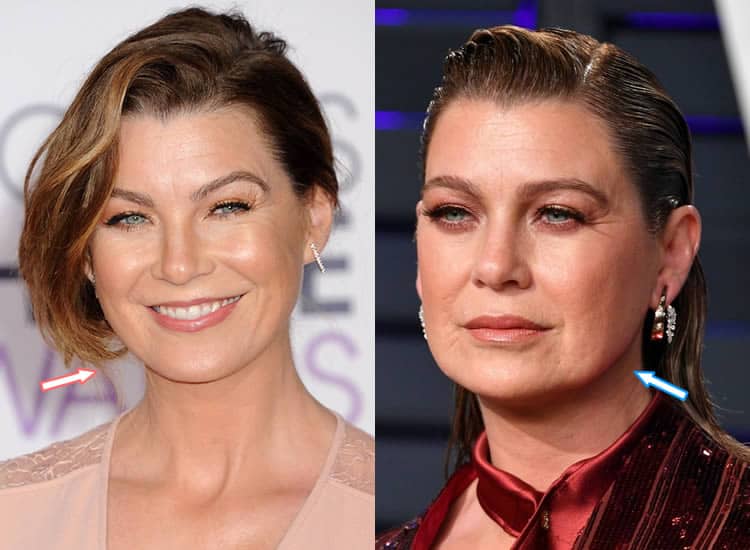 As the cosmetic enhancement rumors continue, people wonder if Ellen ever got a face lift to improve her looks. A top plastic surgeon believes that she did.
Dr. Vartan Mardirossian told Closer magazine that the skin on Ellen's neck and jawline look unusually tightened and smooth but Ellen reiterated that she's not into procedures. Instead, she uses a lot of SK-II skin care cosmetics and cream, and has done other natural ways to treat her skin, like splashing ice cold water on it till it feels frozen.
What Happened To Her Face / Lip Scar?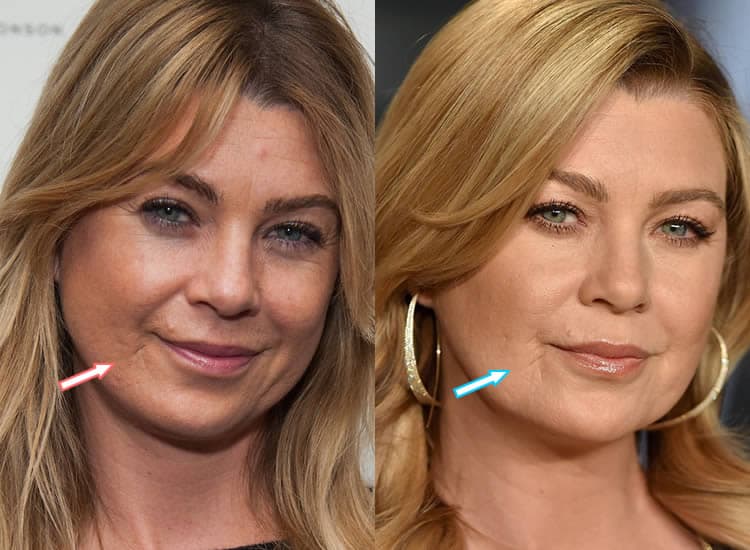 Ellen has a visible face scar just above her upper lip and people have wondered why she never got a treatment for this, like microdermabrasion. But the actress told a fan in an interview in 2008 that her "scar" is actually a birthmark, which she never plans on removing.
Incidentally, here's a helpful skin care tip: use a hyaluronic acid serum to help with deep scars. With continuous application, you'll notice the scarred area getting faded and it will also prevent new scar formation, if you have acne problems.
Did Ellen Get Lip Injections?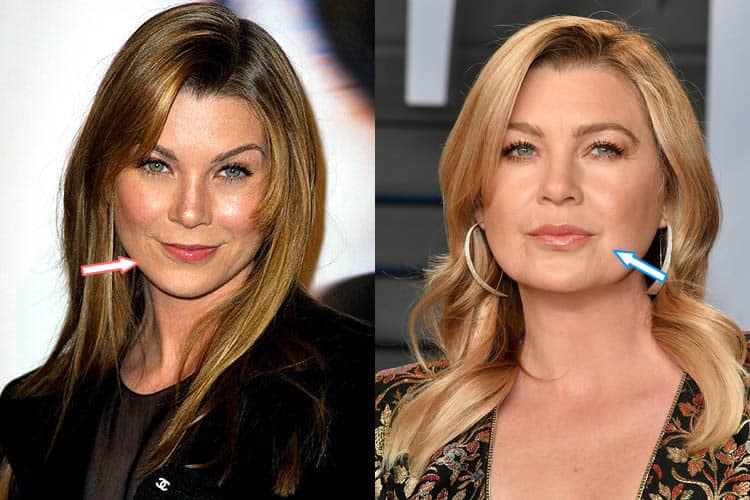 Dr. Mardirossian also guessed that Ellen might have gotten lip injections because of how her lips looked plump in her comparison pictures. But the change in the shape of her mouth is so subtle that only trained eyes could detect it.
Another top surgeon Dr. Andrew Miller also thinks that Ellen might have gotten some light cosmetic enhancements done, while doctor-to-the-stars Dr. Anthony Youn attributes the actress' fuller lips to three possible things: filler injections, weight gain or a steroid medication she's taking.
Ellen's Transformation
Early Days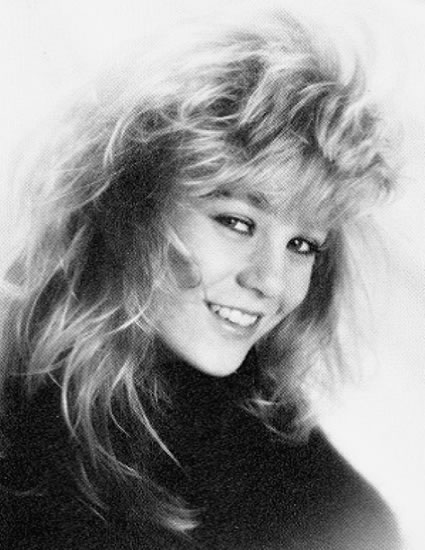 Credit: Seth Poppel / Yearbook Library
Ellen Pompeo was already a pretty gal when she was young, as seen in this high school photo. She wore her hair widely loose and had her own fun style. Look at those lovely eyes with the prominent eyelids!
Year 1996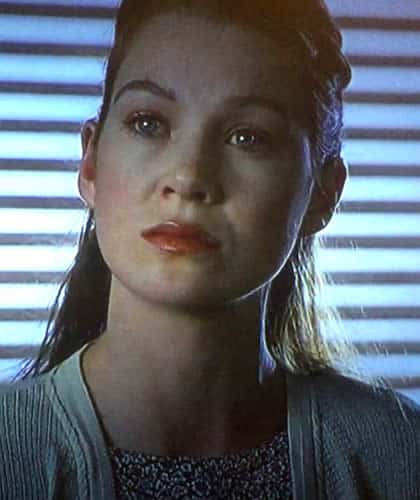 Source: Youtube
Ellen nabbed her first TV role for an episode on "Law & Order." She had such an innocent look about her. The actress had a thinner face shape then, with less fuller cheeks. Her jawline also had little definition.
Year 2002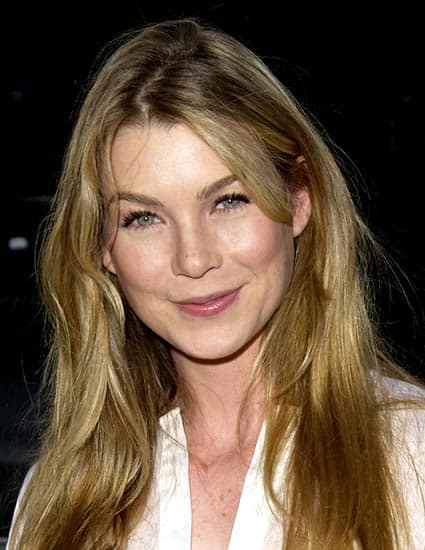 Photo Credit: Getty
Ellen starred in "Catch Me If You Can" with Leonardo DiCaprio and Tom Hanks. We don't think she had a jaw reduction surgery during this time, but she might have gotten implants on her chin because it looks more prominent.
Year 2004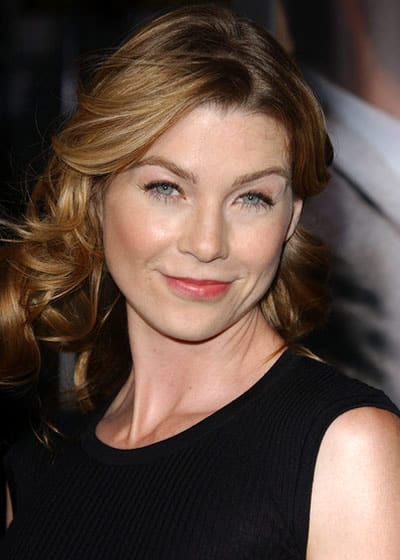 Photo Credit: Bauer Griffin
With her star about to rise, Ellen joined the cast of "Collateral," which featured Tom Cruise and Jamie Foxx, on the red carpet. The actress looked skinny then and had glowing skin that she attributed to diet and exercise.
Year 2005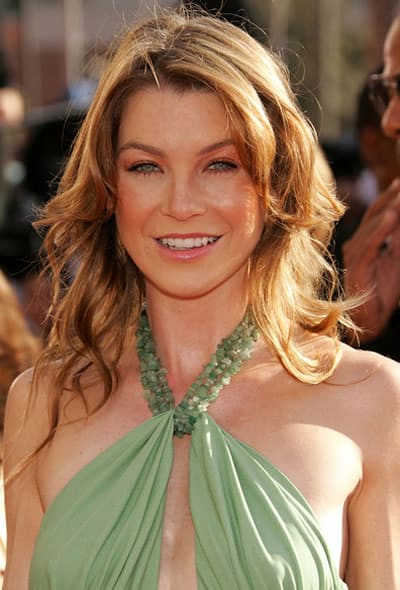 Credit: Frazer Harrison / Getty Images
Ellen's new TV show "Grey's Anatomy" became a hit and she walked the red carpet exuding the confidence of someone who was about to get bigger, while in a winning dress that emphasized her cleavage. Fans scrutinized her breast size and speculated that she might have gotten a boob job because of this.
She looked so beautiful with her glowing makeup and sexy hairstyle. Yep, she's telling Hollywood she has arrived!
Year 2007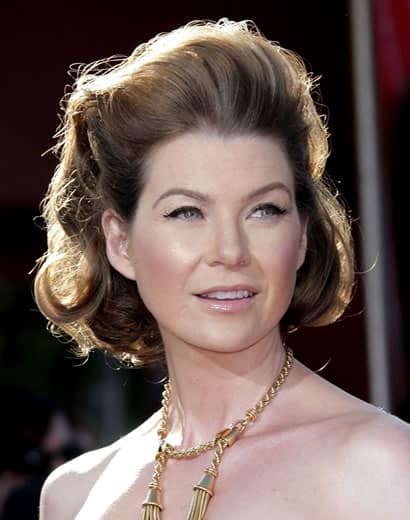 Image Credit: Getty
Ellen attended the Emmy Awards looking different than her TV doctor character. With her style glammed up and her hair brushed off her face, people noticed her slightly upturned nose. Is this because of rhinoplasty or just good makeup?
Year 2011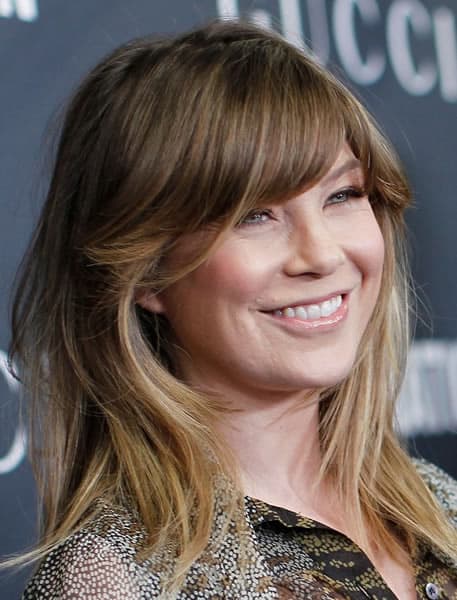 Picture Credit: Getty
Ellen achieved another accomplishment as one of TV's highest paid stars for the year. She graced an event looking a bit younger with heavy bangs, but fans thought she had face fillers as well so she would look more youthful. Notice her face cheeks? Those look like cheek implants, right?
Year 2014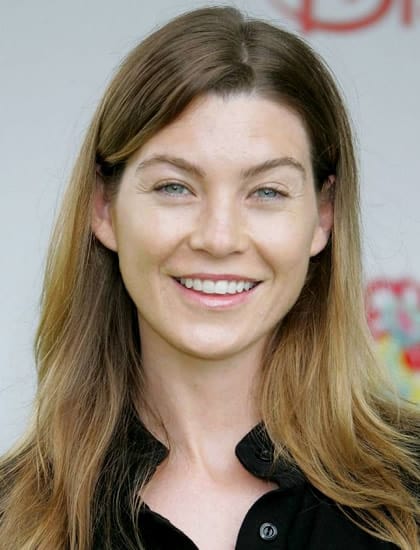 Source: Pinterest
Ellen actually looks a lot younger without makeup on, but wrinkles and the crows feet around her eyes have started to show. The actress, however, said that she's quite addicted to skincare, not plastic surgery.
Year 2016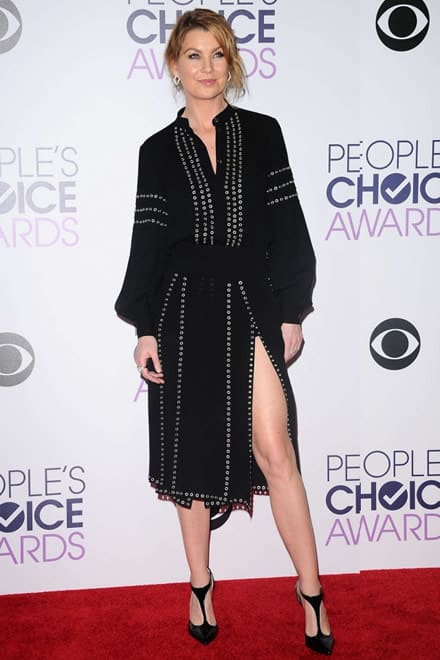 Credit: Getty Images
Ellen Pompeo got upset at rumors that suggested she had an eating disorder and that she had to get a liposuction to improve her body shape after becoming pregnant. She denied the plastic surgery speculations again and said that lost her pregnancy weight by working out.
The actress also shot back at her critics by wearing a fantastic black dress that emphasized her healthy figure at the People's Choice Awards. The dress also had a slit that showed off her sexy legs. Doesn't look like she struggled with an eating disorder at all!
Year 2017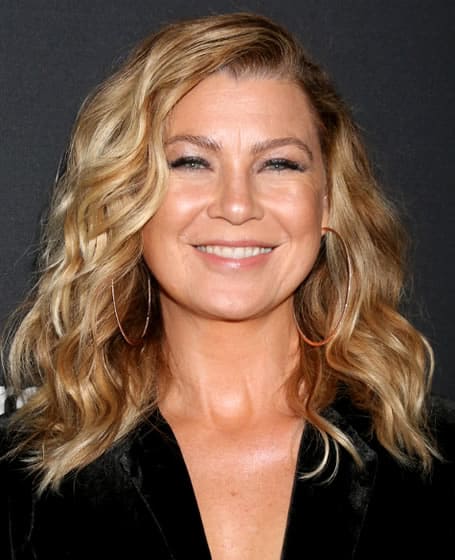 Photo Credit: Getty
Celebrating the 300th episode of "Grey's Anatomy," Ellen sparked rumors about getting botox because of how different she looked at the Hollywood party. The puffiness on her face was too obvious, while the smoothness of her neck suggested she had a neck lift.
Ellen had a simple eye makeup on but it drew people to notice her slightly higher brows. Did she get a browlift?
Year 2018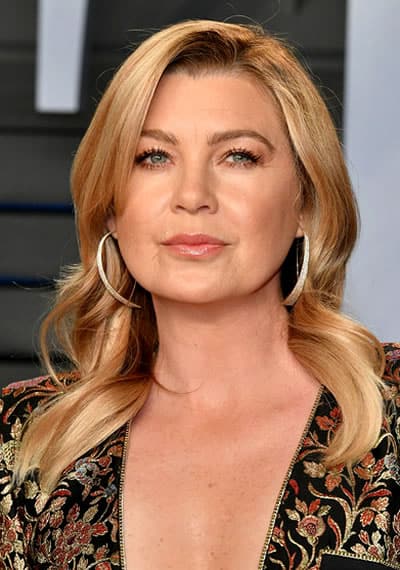 Photo Credit: Getty Images
A very elegant-looking Ellen Pompeo graced the Vanity Fair Oscar Party with little wrinkles on her face and sexier, fuller lips. Thus, people speculated that she just got a facelift and a fresh round of lip injections.
We love the understated hoop earrings, by the way. It went so well with her elegant look.
More Information About Ellen Pompeo:
Real Name: Ellen Kathleen Pompeo
Birthday: 10th November 1969
Star Sign: Scorpio
Birth Place: Everett, Massachusetts, United States
Nationality: American
Race / Ethnicity: Italian, English, Irish
Occupation: Actress, TV Producer, Film Producer
Net Worth: $30 Million
Relationship: Married to Chris Ivery
Children: Sienna May Pompeo Ivery, Stella Luna Pompeo Ivery, Eli Christopher Pompeo Ivery
Height: 1.7 m (5 ft 7 in)
Weight: 57 kg (126 lb)
Body Measurement: 36-26-36 Inches
Bra Size: 34B
Dress Size: 6 (US)
Shoe Size: 9 (US)
Natural Hair Color: Light Brown
Natural Eye Color: Green
Conclusion
Though Ellen said in many interviews that she's doing her best to embrace aging naturally, some experts saw indications on her beautiful face that she may have gotten plastic surgery procedures. The TV star, however, is being smart about how she enhances her looks, so the changes aren't too obvious. Thus, she appears like she's aging gracefully. For instance, her speculated lip fillers aren't over the top, while her possible facelift is also subtle.
Plastic surgeons also couldn't agree whether Ellen gets botox regularly because she still has some visible scars, especially around her eyes. That deep scar on her upper lip is apparently a birthmark, so that's unlikely to disappear.
Ellen also said she relies on anti-aging skin care products rather than cosmetic enhancements. We think that despite her changing looks, the popular TV icon remains a beauty inside and out.
(Featured Image Credit: ABC)