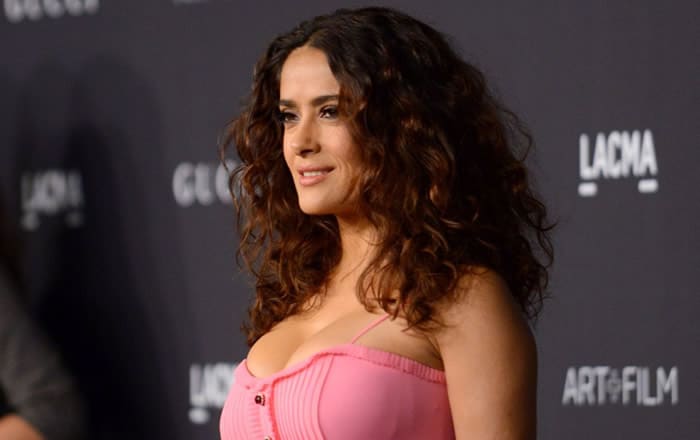 As one of the hottest Mexican American film actresses of all time, Salma Hayek is known for having an amazing curve that sells movie tickets. Her busty body has landed her numerous blockbuster roles causing some fans to wonder if she had her plastic surgeon to thank for.
Besides her acting talent, Salma's breasts are easily her most valuable assets. The "Desperado" and "Wild Wild West" star have captured the hearts of many moviegoers with glimpses of her cleavage that some suggest are implants.
Of course, these rumors were never proven so I feel it is about time to put these speculations to bed.
Now that Salma is in her 50s, an age where women tend to start looking at all sorts of anti-aging procedures (not necessarily surgical), so it'll be interesting to see if we can find any work on her face, too.
Let's get onto it!
Before & After Photos
To find out whether Salma Hayek had plastic surgery, I have gone through a number of her past and present pictures. Let's check them out together and see what we can find.
Has Salma Hayek had a boob job?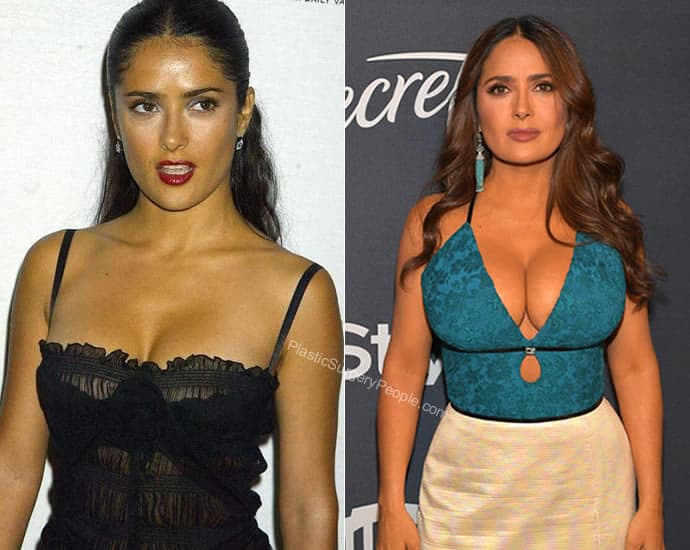 It's no secret that Salma Hayek has large boobs and that's why some critics think they are fake. But if you look back at some of her earlier films, you can see that her breast shape look quite natural. This can also be seen in the photo on the top left.
Now, the picture on the right was taken more recently where she is wearing a pink dress. Looking at the diameter of her cleavage, you can clearly tell that her cup size has increased.
There are 2 likely explanations here:
She put on weight which contributed to her new bra size.
She experienced sagging boobs, so she got breast implants to regain firmness.
Which do you think is the case?
Did Salma have a nose job?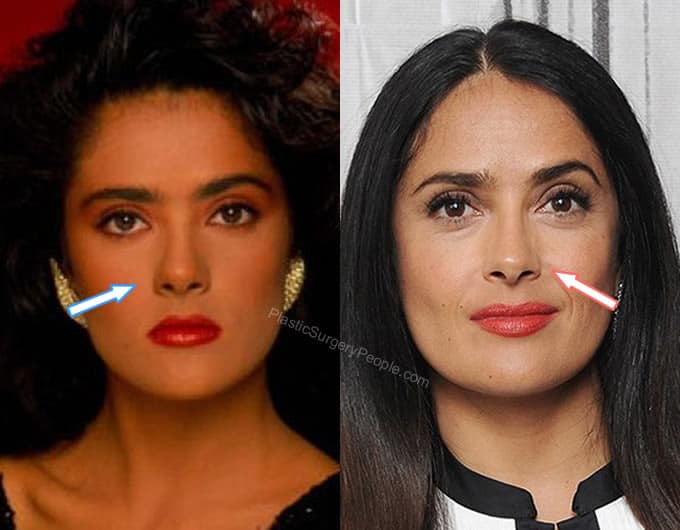 There have been talks about Salma having a nose job before she stepped foot onto Hollywood. So, I did the above comparison to see if this was true.
The top left picture was taken when she was still an unknown star in Mexico and from what I can see, there isn't much difference to her nose shape. The nostril, the tip, and the wings look identical so I doubt a rhinoplasty took place.
What about botox and facelift?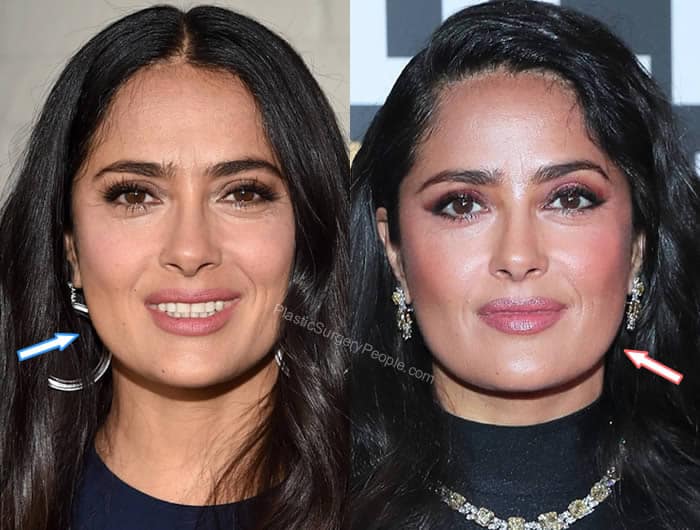 In case you didn't know, Hispanic woman age really well and I can see that on Salma's face too. Being in her 50s, you can hardly see any wrinkles on her and even the fine lines are exactly that, fine!
Although there is some tiredness around her eyes, it's not enough to warrant an eyelift. Plus, her skin is still as smooth as a goddess so I believe she's YEARS away from a facelift, that's if she needs one.
However, I'll reserve my judgment on botox as there appears to be some plumpiness around her face cheeks. The spot between her eyebrows also looks more relaxed on the after pic.
Salma Hayek Transformation
Want to see the difference between Salma Hayek then and now? Let's take a look at her stunning transformation and see if there are any other possible enhancements.
Salma as a baby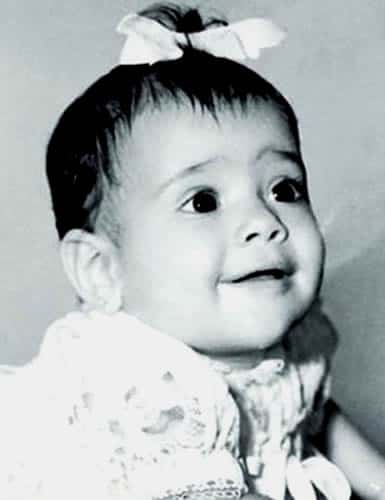 Here is a rare baby picture of Salma Hayek with butterfly ribbons. Doesn't she look cute in her childhood?
Salma as a teenager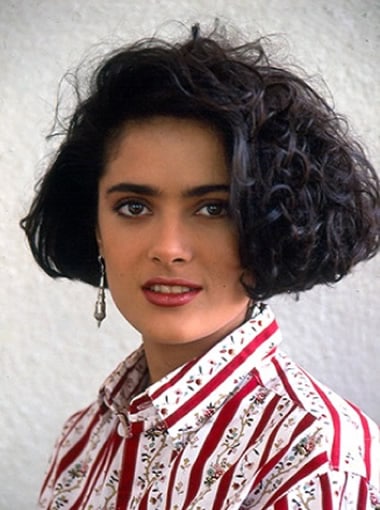 During her late teen, Salma has developed a sense of style with short curly hair and makeup that shows off her beautiful eyes. She also has a gorgeous nose, so it's understandable where all the jealousy comes from.
Year 1989: Gaining fame in Mexico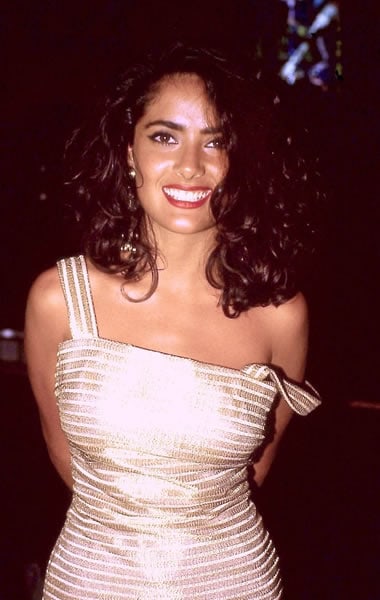 At age 23, Salma gained popularity in Mexico after landing a role in a TV series "Teresa". Looking at her amazing body shape here, it's easy to say that she is naturally "gifted".
Year 1991: Hollywood dream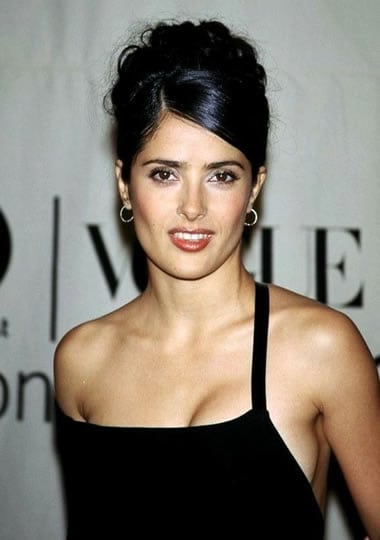 This was the year Hayek pursue her Hollywood dreams and moved to L.A. in California. Based on her side boob and both sides of the cleavage, it's evident that she did not have silicones here.
Year 1995: US debut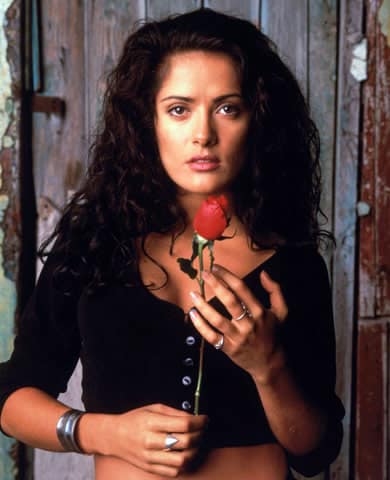 Salma landed her major debut film alongside Antonio Banderas in Desperado. It was a breakthrough which opened the door to "From Dusk till Dawn", "Fools Rush In" and "Wild Wild West" with Will Smith in subsequent years.
She's back to her long curly hair and so far, I couldn't see anything artificial about her beauty.
Year 2000: Losing weight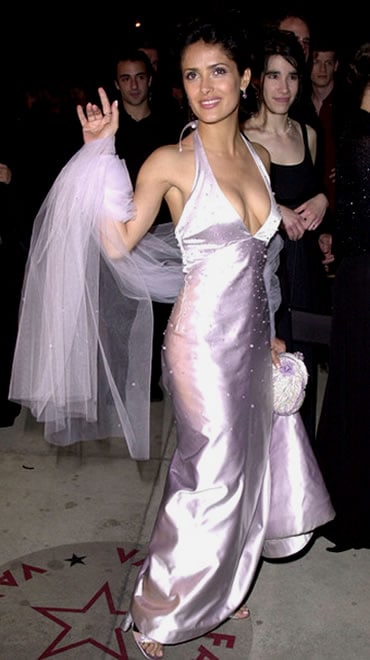 Salma graced the Vanity Fair Oscar party with a silver number that turned heads. It looks like she's lost weight too with her body evenly toned down, so it clearly wasn't the work of liposuction.
Year 2010: Beating the age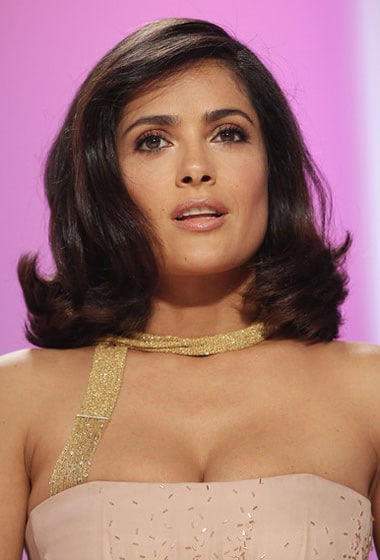 Age 44 and a mother of one daughter, Hayek wasn't showing any signs of aging as she attends the Cannes Film Festival in France. She looks stunning, right?
If you have been wondering what skin care product she uses. Apparently, she has her own range called Nuance Salma Hayek which includes haircare, facial care, body and more
Year 2015: Gaining weight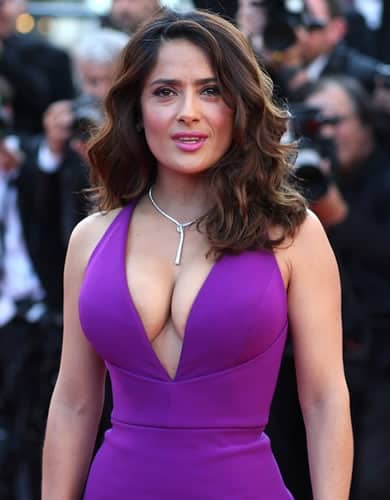 Some people speculated that Salma underwent a breast augmentation surgery after she rocked up at the red carpet in this deep V purple dress. She has definitely gained a cup size but it's also easy to spot that she has gained weight by looking at her arms.
Aging also appears to have finally caught up to her as the eye bags are clearly visible in this picture. At least this tells me that her face is au natural, this year.
Year 2018: Breast implants rumor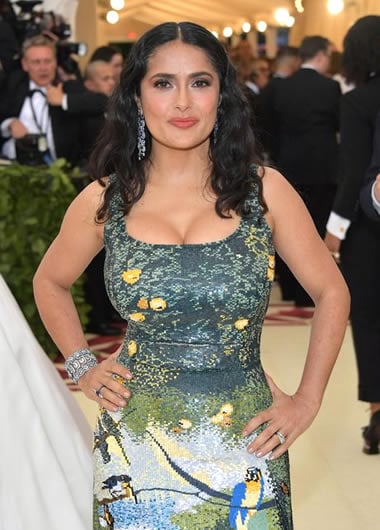 Just when I thought Salma's boobs couldn't get any bigger, she showed up at the Met Gala with this. Not sure about you, but this kind of reminds me of the Pamela Anderson body.
Year 2019: Looking amazing at 52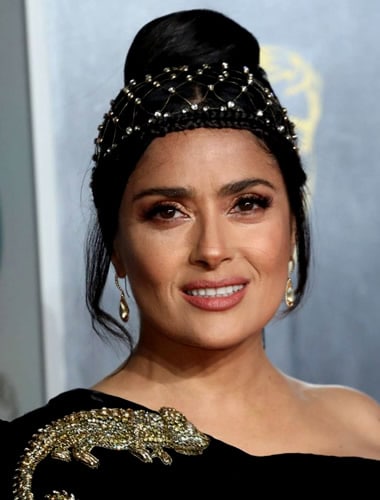 Can you believe this woman is 52 years old? Salma is absolutely gorgeous at this age. She either has an amazing skincare routine or she has "other tricks" up her sleeve.
What did Salma say about plastic surgery?
Speaking with Allure magazine in 2015, Salma said she's never tried facial injections or surgery. In fact, she was given what she called "really bad" beauty advice.
"You should start Botox.' When I was young, they tried to sell me on the idea: 'If you do it now, then you won't get the wrinkles.' And thank God I didn't do that."
Of course, she never mentioned anything about her "upper body" and this interview was 4 years ago. So, who knows if she's changed her mind now that we are in 2019.
More Information about Salma Hayek
Real Name: Salma Valgarma Hayek Jiménez
Birthday: 2 September 1966
Star Sign: Virgo
Birth Place: Coatzacoalcos, Veracruz, Mexico
Nationality: American, Mexican
Race / Ethnicity: Lebanese, Mexican, Spanish
Occupation: Actress, TV Producer, Businesswoman
Net Worth: $85 Million
Relationship: Married to François-Henri Pinault
Children: Valentina Paloma Pinault
Height: 1.57 m (5 ft 2 in)
Weight: 54 kg (119 lb)
Body Measurement: 39-24-36 Inches
Bra Size: 36C
Dress Size: 10 (US)
Shoe Size: 6½ (US)
Natural Hair Color: Black
Natural Eye Color: Dark Brown