Kim Taeyeon is one of the hottest members from the Korean girls group, SNSD (Girls Generation). This is also why she's been the center of many plastic surgery speculations.
She is a gorgeous South Korean singer with beautiful eyes, cute nose and an adorable face shape that has attracted millions of fans from Korean, China, Japan and also many other countries including America and the UK.
Since her audition back in 2004, which had won her a contract with SM Entertainment, Taeyeon's life has never been the same. This is especially true when she became one of the lead singers for SNSD.
Besides her pretty face, hot body and mesmerizing voice, Taeyeon has also done work in movies and TV shows including being the voice actor for the Hollywood box office animation, Despicable Me 1 & 2 (Korean audio version).
Without a doubt, her looks and style have made her a very popular idol in the Kpop industry, so it only makes sense that her fans want to know if Taeyeon has had any cosmetic procedures done such as double eyelid surgery, nose job, breast augmentation, lips fillers, Botox and so on.
The truth is…we want to know too!
Before & After Photos
Let's see how Kim Taeyeon's face and body have changed through the years. By looking at her transformation before and after she became famous, it should tell us if she's ever used plastic surgeries to enhance her beauty.
Childhood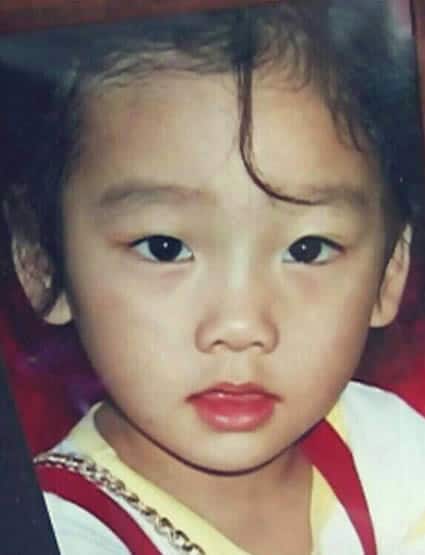 Here's a rare picture of young Taeyeon as a child possibly around the age of 5. Like most Koreans, she didn't have a visible double eyelid, if any, so we'll keep an eye out in this area as we move on.
School Years
If you want to see Taeyeon in school uniform, this is perhaps as close as it'll get. Although the photo isn't very clear, you can see that she has a nice jawline and chin shape.
Pre-Debut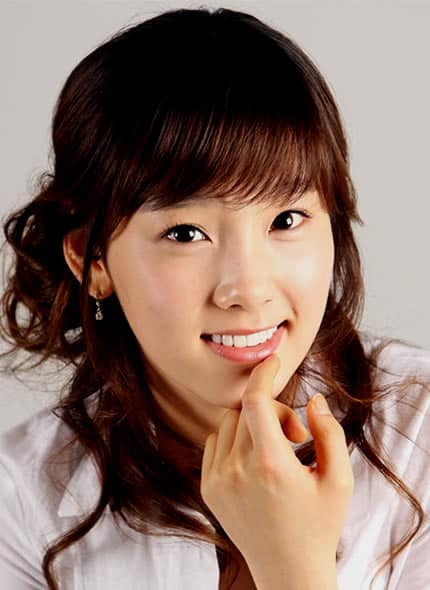 This is a pre-debut photograph of Kim Taeyeon while she was training in the Starlight Academy of S.M. Entertainment. She still had a bit of baby fat on her face and her nose shape was fairly wide both in the nasal bridge and tip area. However, Kim has a very beautiful set of teeth, so we doubt she's ever needed dental cosmetic work from her dentist.
Year 2007
At 18 years old, Taeyeon debuted as a member of SNSD and because to her musical talents, she went on to become the lead vocalist for Girl's Generation. Got to love those bangs on her with the long curls that totally suits her face contour.
Year 2008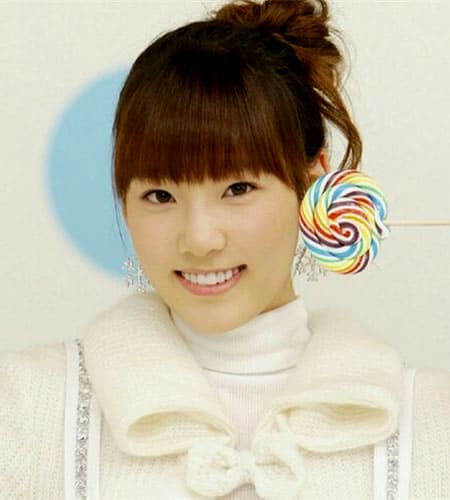 Here she was doing a promotional photo shoot for the girls' group with an ice-cream lollipop. Her jawline still appears to be a little wide here, but we're not 100% whether that's from the baby fat or her jawbone structure. Her nose was definitely bulkier so no signs of a rhinoplasty at this stage.
Year 2009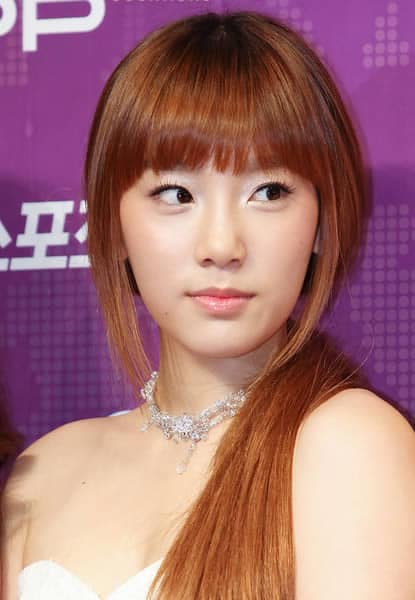 Girls Generation Taeyeon attends the 2009 Golden Disk Awards with stunning bangs showing off her new copper brown hair color. At 20 years of age, she has matured into a beautiful young lady. Looking at the pic, you can see that the shape of her face has toned down a lot. Did she do a cheek reduction surgery or was it simply weight loss?
Year 2010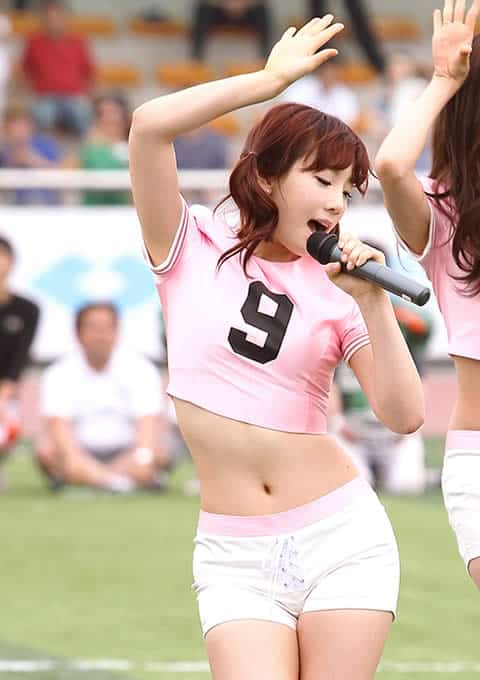 Performing at the large football field, the Korean singer is dancing and singing to the crowd's content. Although Tae-yeon isn't too tall in person, her body shape is beautifully proportioned. Not too skinny and not too fat.
Her cup size of 32A doesn't take away from that gorgeous waistline, although it remains to be seen whether she'll get a boob job later on. We just hope that it won't be those large breast implants because that'll be too fake.
Year 2011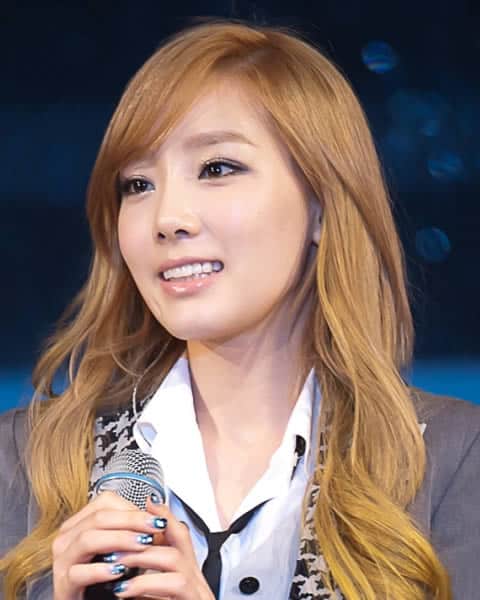 The South Korean artist performs at the 2011 Valkyrie Concert wearing a grey suit complimenting her gold hair color. Taeyeon's double eyelids suddenly became very noticeable here whereas in some of the before photos, they were subtle at best. This suggests to us that she might've had an eye surgery to enhance those eyelids.
If this is true, then her plastic surgeon has done a superb job because they look very pretty indeed.
Year 2012
Due to her stunning voice, Taeyeon was picked to form a sub girls group "TTS" with fellow members Seohyun and Tiffany. Here she was singing live on the KBS TV Channel doing a cover song for "Take a Bow" by Rihanna.
Year 2013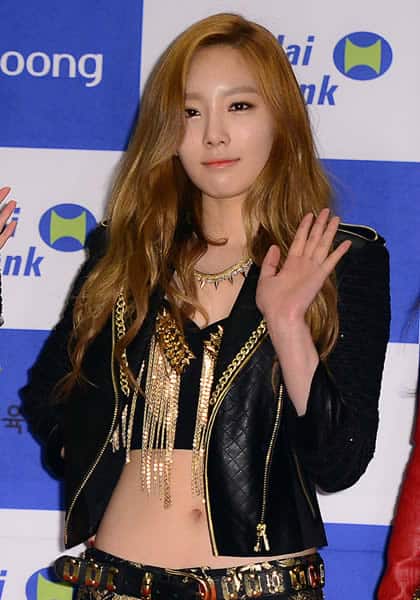 This was the year fans got worried about the internal fight going on between Taeyeon and Jessica. However, they still put on a great show for the Dream Concert. Looking at Kim's stomach and hips, it doesn't look like she'll be needing a tummy tuck procedure any time soon.
Year 2014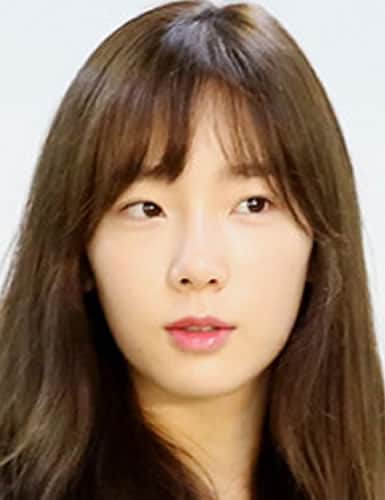 This is a rare picture of Taeyeon without makeup taken at the airport. There are no eyeliners, eye shadows, eyelashes or any other type of eye makeup. Kind of made her look older than her real age of 25.
Now compare this with her minimalist makeups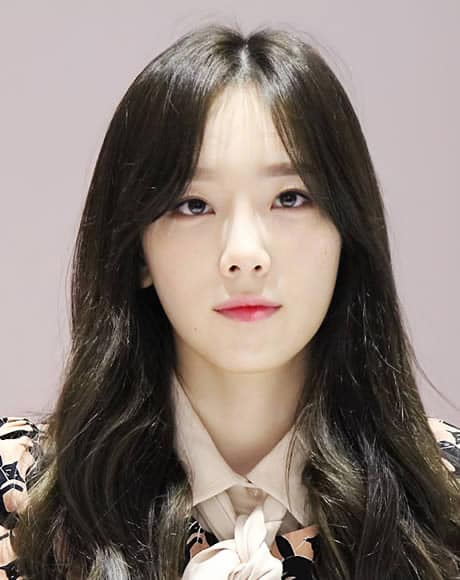 What a difference, huh?
Got to love her black hair too and she looks so white here, it's almost like she bleached her skin. Was this new look sparked by the Taeyeon and Baekhyun breakup that stirred the world of kpop?
Year 2015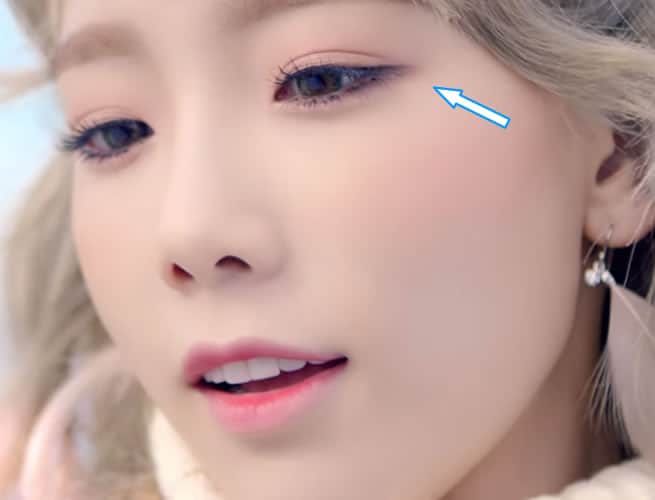 Source: Youtube / SM Town
Taeyeon released her solo album "I" in 2015 in a totally new blonde hair look. Her album ranked number two on the South Korea Gaon Album Chart and it also topped the US Billboard World Albums. However, her MTV led to more controversy about her getting double eyelid surgery. After seeing the video, we can definitely see why…
Year 2016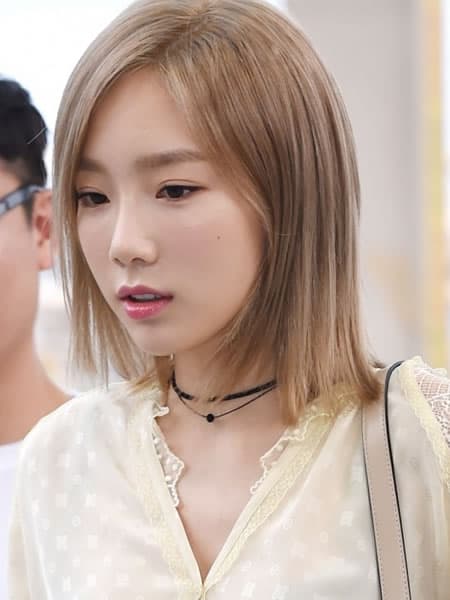 Here Tae-yeon was spotted with short hair featuring light blonde streak highlights. Although she didn't seem to have many makeups on, her eyebrows and a few simple mascaras were enough to lift her adorable image. If you look carefully, it also seems like she's dyed her eyebrows as well.
Year 2017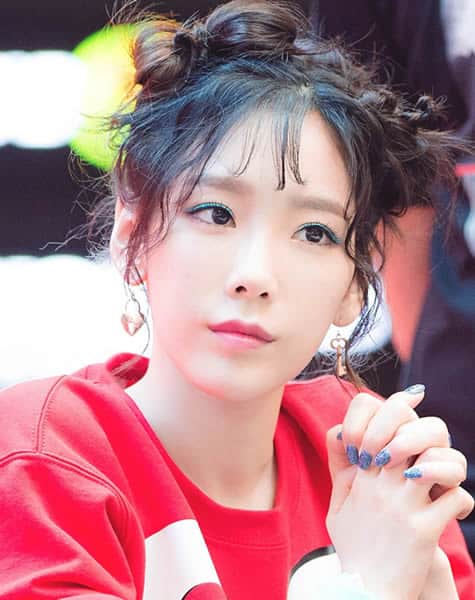 Attending the IFC Mall Fan Signing Event, Taeyeon certainly turned a lot of eyes with her new black curly hair. It also appears she might've had her lips worked on. She used to have a thin upper lip, but somehow it looks fuller in this pic.
We don't think she's had any lip surgery, but we wouldn't discard her having lip injections either.
Year 2018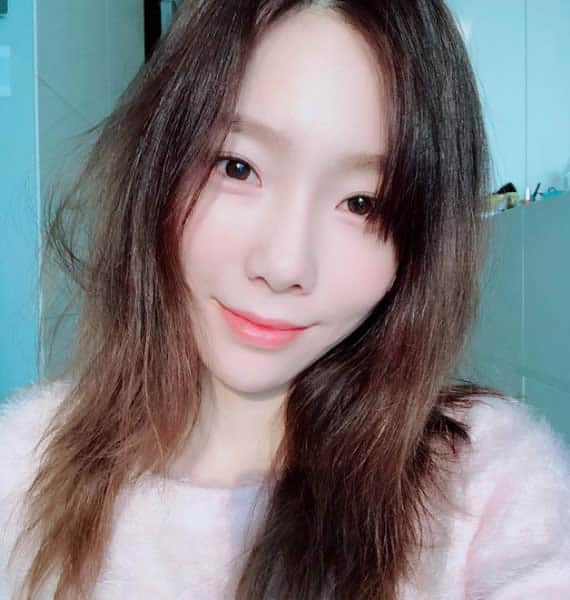 Source: Instagram / taeyeon_ss
After enduring a year of hardship with the loss of jonghyun and her dramas with Wiz Khalifa, Taeyeon is finally putting a smile back on her face with this "Girl Next Door" photo she's posted on her IG account.
Up until now, we haven't seen any conclusive evidence to suggest that the Korean star has had a nose job, so we simply cannot put this down as a fact and can only see it as a rumor.
More Information About Taeyeon (Profile):
Real Name: Kim Tae-yeon
Korean Name: 김태연
Birthday: 9th of March 1989
Star Sign: Pisces
Birth Place: Wansan-gu, Jeonju, South Korea
Occupation: Singer, Dancer, Voice Actor, Model, DJ, TV Presenter
Net Worth: $8 Million
Nationality: South Korean
Race / Ethnicity: Asian, Korean
Relationship: Single
Children: None
Height: 1.58 m or 5′ 2″
Weight: 45 kg or 99 lbs
Body Measurement: 34-23-33 inches
Bra Size: 32A
Dress Size: 2 (US)
Shoe Size: 7 (US)
Natural Hair Color: Black
Natural Eye Color: Dark Brown
Social Media: Instagram, Facebook
Conclusion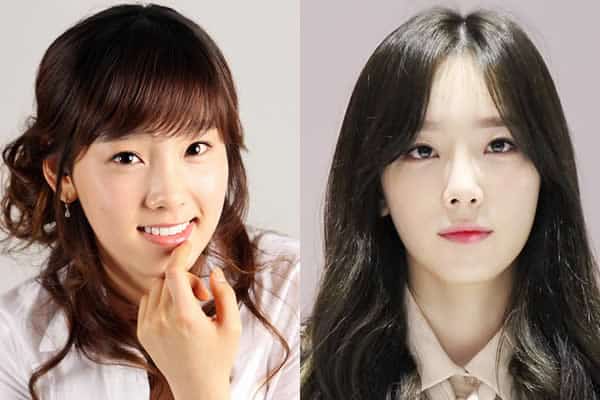 After going through Tae-Yeon's before and after photos, and then witnessing her beauty transformation throughout her fame, we did find some evidence that she may have used plastic surgery.
We suspect she's had an eyelid surgery to enhance her "hidden" double eyelids. Another thing we've found was Taeyeon's lips and although very subtle, she may have used lip fillers on several occasions.
Otherwise, we don't think she's had rhinoplasty because her nose shape has remained very consistent. Even though sometimes it appears thinner, but we'll put that down to her weight loss. Her boobs and butt have also remained similar sizes, so no augmentations that we could find. We haven't seen any signs of botox or jawbone reduction either.
What do you think about Taeyeon's beauty?
Has she had any cosmetic enhancements?