As one of the most successful music artists of all time, Beyonce doesn't seem to have a beauty misstep. No matter what the occasion, Queen B manages to look good in front of the cameras. And because she's the epitome of perfection, she has been the subject of plastic surgery rumors all the time.
Top cosmetic surgeons think she had rhinoplasty soon after she debuted her career. Other experts, on the other hand, have tried to assess if her growing breast size is real or fake, or due to her pregnancies. They also wanted to know if the pregnancy hormones affected her lips or she simply got fillers?
As a huge celebrity with a stunningly flawless appeal, people can't help but talk about Beyonce's appearance. From botox, boob job to butt injections, there will always be endless scrutiny about her face and body. There was even a panel in Germany that consisted of 450 plastic surgeons from around the world who determined that her bootylicious large butt was the "best bum in the world."
But did Bey ever say anything about getting beauty enhancements? When her star power was just coming into the radar, in her early 20s, Beyonce did say that she was not OK with cosmetic surgery, but she also added that she could change her mind when she's older.
So, has that time finally arrived?
Before & After Photos
In order to find out whether Beyonce had any cosmetic procedures, we will go over her photos before and after she became famous. This should tell us whether there's any beauty "SECRETS" behind her perfect looks all these years.
Did Beyonce Have Boob Job?
Beyonce's breasts definitely look larger and fuller now than before, as seen in these photos. Arguably, however, a woman's bra size can change naturally due to hormones and weight gain.
But one top surgeon, Anthony Youn of the American Society of Plastic Surgeons, assessed that Beyonce did have breast surgery that made her boobs look naturally rounder and bustier. It complemented the size and shape of her body as well.
Meanwhile, other cosmetic experts don't believe that Beyonce had breast implants nor has she underwent a fat transfer procedure for her chest.
Has She Had Butt Augmentation?
Beyonce's butt has the perfect waist-to-bum ratio and 450 experts can't be wrong, right? In a study about bum size at the Technical University Munich, half of the plastic surgeons agreed that her bottom has the most attractive shape and size.
The star's followers on Instagram are convinced she had butt implants. At the very least, she might have had fat injections to lift its shape. But Beyonce's solid fan base came to her defense and said that she's naturally blessed in the buttock area.
And what was Beyonce's reply about the butt injection rumors? She said she's on the treadmill every single day and eats mostly lettuce to keep herself in shape.
Does Beyonce Bleach Her Skin?
The respected Queen B, who is idolized by legions of women of all colors, has been the subject of skin bleaching rumors as well. People have been noticing that Beyonce's skin color has been lightening over the years.
The transformation is subtle, however, and some surmised that she didn't actually get bleached. Instead, Beyonce seems to know how to properly take care of her dark natural skin with creams and products that make her appear glowing and radiant. She also probably applies a good sun protection with strong SPF.
Did Beyonce Get A Nose Job?
The superstar's nose used to be wider with a lower nasal bridge, as seen in these before and after pics. The difference between her old and new nose was too obvious for the experts, though.
Plastic surgeons said that she definitely got a nose job to improve its shape. Beyonce's nose was believed to have been narrowed down with a carefully planned nose surgery and its tip was expertly refined. If this is true, then her doctor actually did a great job.
Does She Have Lip Injections?
Loud talks about Beyonce's lips prompted her rep Yvette Noel-Schure to issue a statement to address those lip injections rumors. She slammed body shamers who criticized the superstar's appearance while pregnant for the second time.
The rep denied that Beyonce had fillers or even botox when she was carrying twins. She said that the music legend's upper lip changed because of pregnancy hormones. A plastic surgeon, Dr. Nestor Demosthenous, agreed that her pregnancy contributed to her swelling lips.
What do you think?
What About Beyonce's Teeth?
Because she sings for a living, Beyonce has to have perfect teeth and she actually does take good care of her pearly whites very well. In videos she shares on Instagram, Beyonce makes flossing a family affair with her daughter Blue Ivy. She's also rumored to use a Philips DiamondClean Sonicare toothbrush, which has the most advanced technology to keep her teeth and gums healthy.
Beyonce had a braces phase, too, and even went to red carpet events with grills. Technically, however, Beyonce's teeth aren't bad, according to a top dentist, but she likely had veneers and addtional work done on her gumline.
Did She Have Tummy Tuck & Liposuction?
Just a month after debuting new babies on Instagram, fans immediately noticed her flat stomach. It prompted speculations that Beyonce had a tummy tuck after giving birth because — how else did she get such a perfect post baby body so quickly?
It's a procedure she might have done before, too. In her early years as a rising star, Beyonce was also rumored to have undergone liposuction to remove the fat on her stomach while her lower body got fuller, particularly around the thighs and hips.
Beyonce's Beauty Transformation
Want to see how Beyonce's looks and style have changed throughout the years? Let's take a quick look below and we might even pick up other plastic surgeries that we may have missed.
Early Childhood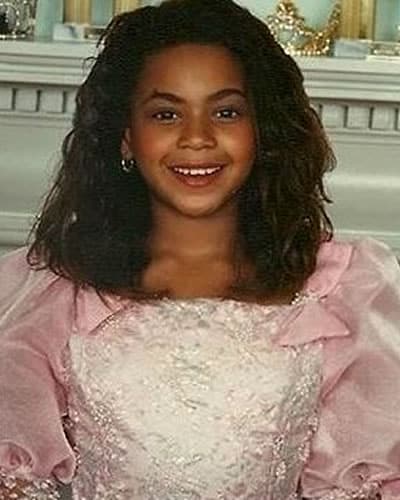 Source: Pinterest
When she was a young and budding superstar, Beyonce had a cute and chubby face. Doesn't she look like little Blue Ivy in this photo? As a child, Beyonce was already a pretty kid.
Teenager Days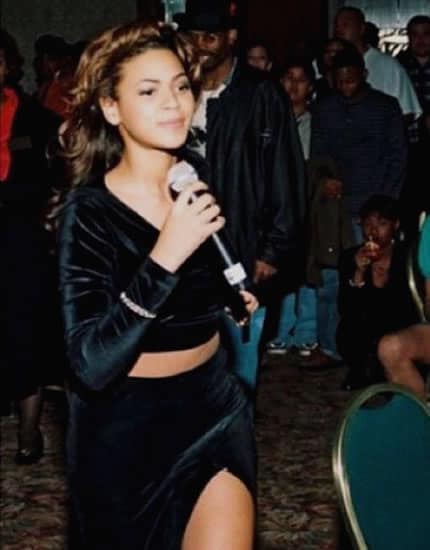 Source: Twitter
A skinny Beyonce used to be part of a church choir in her teens. Here she was performing solo and appears to have whiter skin in this photo, so this should put the skin lightening rumors to rest. But then….it could just be the effects of the camera flashlight.
Year 1998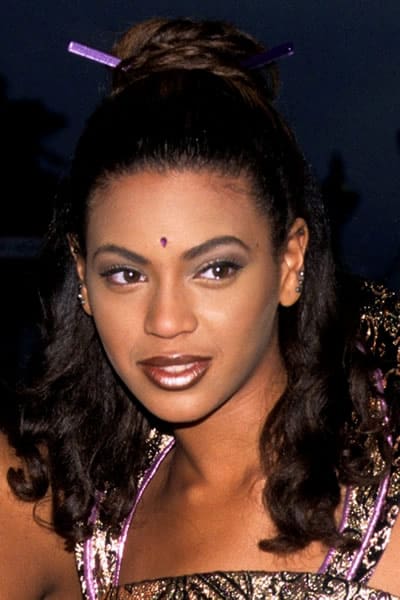 Source: Reddit
Beyonce became part of Destiny's Child and she used to have a bigger nose then. We love the dramatic effect of the makeup on her eyes but her dark lipstick made her look older.
Year 2001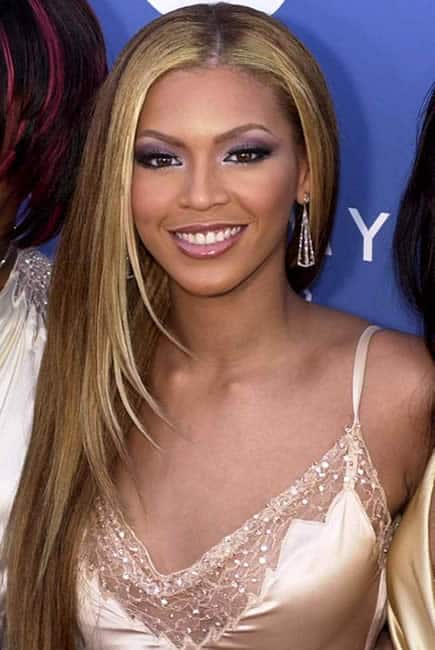 Source: Facebook
Gorgeous Beyonce with the dazzling hair celebrated with Destiny's Child following the success of their album "Survivor,"  and this was around the time when her nose job rumors started. Notice that she had a smaller cup size here?
Year 2003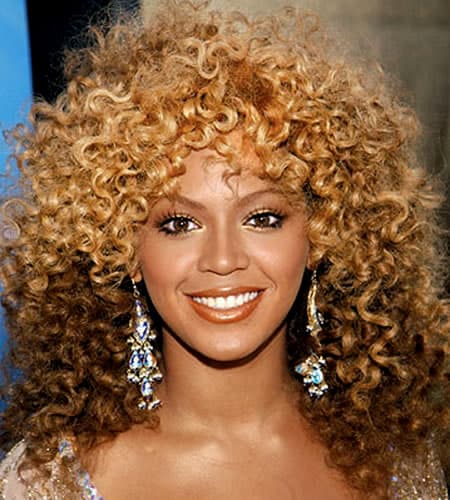 Source: Pinterest
Beyonce debuted her solo album, "Dangerously in Love", and went with a fuzzy and wild curly hairstyle. Her face shape seemed unchanged but her chin curiously has a noticeable bump, although we doubt it's chin implant. Again, we love what her makeup artist did for her eyes in this look.
Year 2007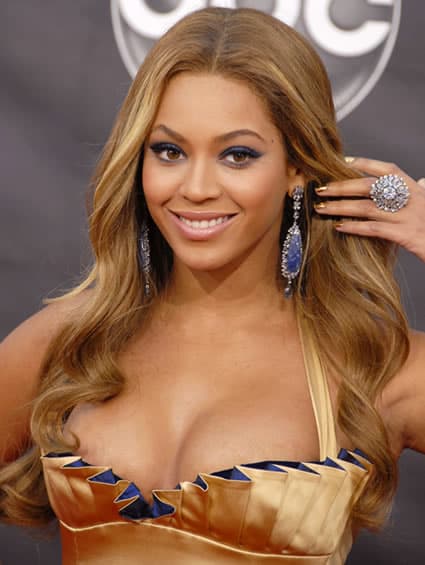 Photo Credit: Getty
Beyonce walked the American Music Awards red carpet at the Nokia Theatre in Los Angeles, California. Her boobs were noticeably bigger so was it push up technique or breast implants that contributed to her larger bust size?
The superstar looked radiant with her fancy earrings and matching massive ring. Gorgeous!
Year 2012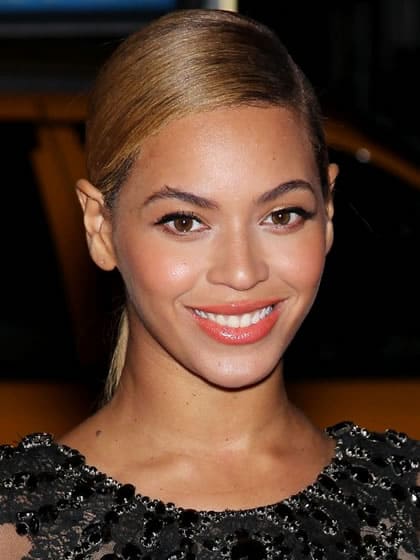 Credit: Getty Images
She appeared to have healthy-looking cheeks and perfectly high cheekbones in this photo. Is it just a makeup trip or cheek implants? Meanwhile, her eyebrows looked naturally unkept, while her eyelids had a hint of sparkly makeup. She looked so refreshing here.
Year 2014
Image Credit: Getty
Beyonce performed at the MTV Video Music Awards looking a bit heavier than usual. She might have gained weight but her legs looked so strong and shapely still. She might have gotten a thigh lift to enhance the shape of her big thighs.
Year 2015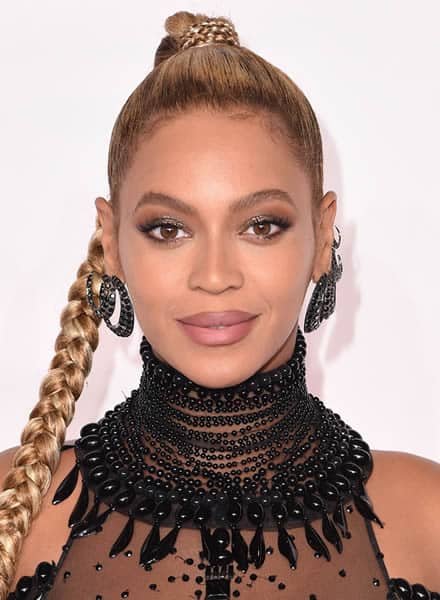 Source: Pinterest
Rumors of her lip injections surfaced because of her uneven upper lips. It was not easy to ignore the puffiness. Fans also suspected she had a facelift and a browlift because her face appeared stretched. They think she had botox as well because her face looked so smooth.
Year 2016
Photo Credit: Getty
Beyonce graced the Met Gala in a form-fitting latex dress that showed off her body and butt size. Her sexy behind led to talks that she had either a bum augmentation via implants or a professional Brazilian butt lift.
Year 2017
Photo Credit: Getty Images
Despite Beyonce announcing that she was expecting twins, people thought it was another fake pregnancy. But she shunned the unbelievers when she performed at the Grammys with her baby bump and her very pregnant body in full view of everyone.
Year 2018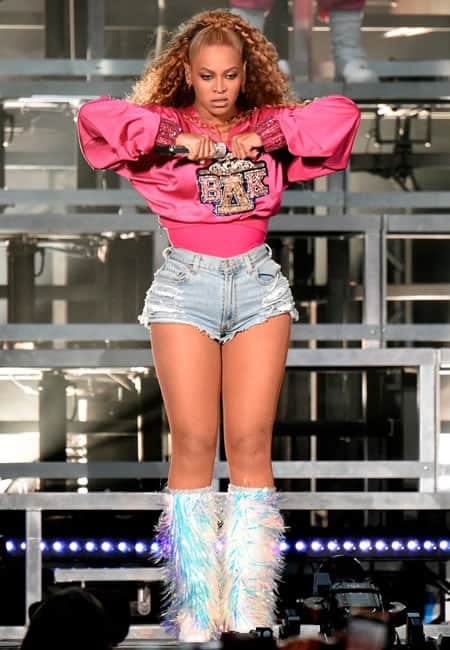 Photo Credit: Getty / Kevin Mazur
Post pregnancy, Beyonce performed at the Coachella and did not disappoint. She showed off her very shapely form after apparently undergoing a rigid weight loss and diet routine. Though she swears she did exercise and workout regulary, fans think Beyonce had a tummy tuck. We noticed her legs also slimmed down.
More Information About Beyonce:
Real Name: Beyoncé Giselle Knowles-Carter
Birthday: 4th September 1981
Star Sign: Virgo
Birth Place: Houston, Texas, United States
Nationality: American
Race / Ethnicity: African-American, French, Acadian
Occupation: Singer, Songwriter, Actress, Businesswoman, Music Producer
Net Worth: $350 Million
Relationship: Married to Jay-Z (Shawn Corey Carter)
Children: Blue Ivy Carter, Sir Carter, Rumi Carter
Height: 1.69 m (5 ft 7 in)
Weight: 62 kg (137 lb)
Body Measurement: 35-26-39 Inches
Bra Size: 32C
Dress Size: 8 (US)
Shoe Size: 8.5 (US)
Natural Hair Color: Black
Natural Eye Color: Dark Brown
Conclusion
We can say that Beyonce's flawless perfection is a mix of her natural gifts and plastic surgery. Despite never acknowledging that she had a boob job, it's plain as day that she might've had work done on her boobs at the start of her career. She may have also gotten a nose job and if correct, we think her surgeon did an amazing job!
As for the rumors about her skin whitening procedure, we can credit Beyonce for simply taking good care of her skin. Her butt and thighs, on the other hand, could be the result of a great workout indeed. She also has to be commended for taking good care of her teeth.
The verdict is still out there for her lip injections as even top surgeons can't agree whether it's due to hormones or secret cosmetic enhancements.
Whatever the case may be, Beyonce's facial and body features will always be a fascination for the public. Perhaps that's the price you have to pay for being the Queen.
(Featured Photo Credit: Getty Images)