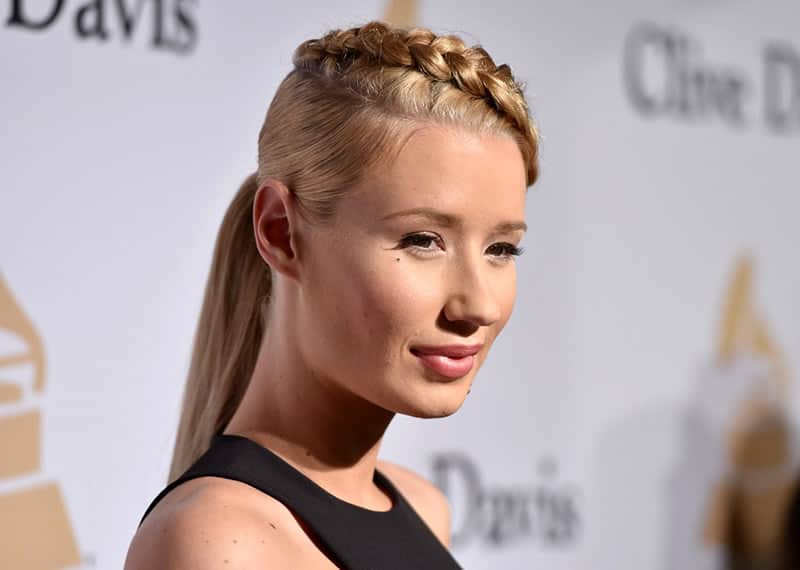 Australian rapper Iggy Azalea, Amethyst Amelia Kelly in real life, has been trying to break the hip-hop music industry since she was 16 years old. Ever since she got her shot at fame on YouTube, which landed her a record deal, her life has never been the same.
Within a few years in the public eye, Iggy's beautiful face and shapely body became the target of plastic surgery speculations. Revealing her transformation in a Vogue interview, Iggy said that she hesitated to talk about her boob job at first because she didn't want to leave an impression to her teenage fans that they shouldn't love their natural look.
Iggy, however, also said that she doesn't want to deny her fake boobs in the press. Following her admission, Iggy also confirmed she got a nose job as well. Her cosmetic surgeon, Dr. Ashkan Ghavami, even obliged People magazine for an interview about her procedures after she thanked him on Instagram.
But her confessions weren't enough, as fans still speculated on the other cosmetic procedures Iggy might have gotten with her ever-changing appearance including lip fillers and bum implants.
The singer denied that the curves on her butt have been surgically enhanced. She explained that she works hard to maintain a hot appearance through exercise and diet.
Before & After Photos
So, how much has cosmetic surgery changed Iggy's look? And which beauty enhancement worked well for her? Let's check some photos of the star before and after she became famous and compare.
Did Iggy Azalea Get A Boob Job?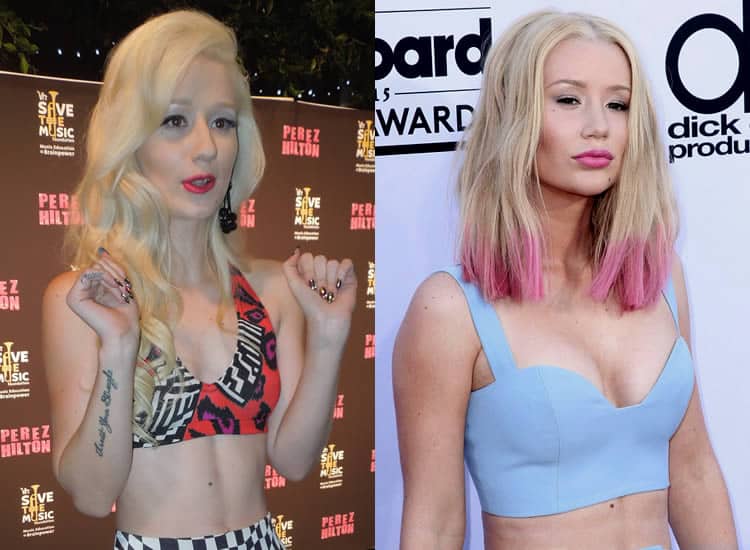 The answer to speculations about Iggy's boobs is yes, she had it enhanced.  She got a boob job sometime in 2014. Her breast surgeon told People magazine that Iggy had super small and wide apart breasts before he fixed them. She also didn't have any cleavage to her chest.
Her procedure was quick too because she had a 24-hour recovery only and was dancing and jumping on stage with Jennifer Lopez four days later. This suggested that Iggy did not have any massive breast implants to increase her cup size and Dr. Ghavami said he aimed for natural-looking breasts for Iggy so that it won't affect her dancing.
Does She Have Butt Implants?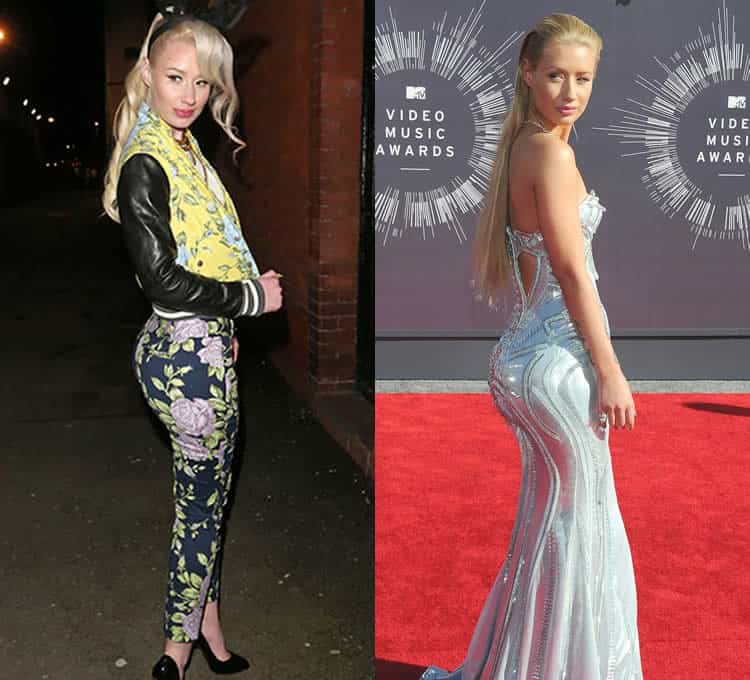 While visiting a Brisbane talk show, Iggy denied that she had butt implants to maintain her hourglass figure. The "Fancy" singer revealed she exercises a lot to keep in shape and she's also into tennis since she was a child.
Iggy wants her body to have a smaller waist so she works hard for it. But the workouts seem to have also firmed up her bottom and increased its size, as you can see from the "after" photo.
Are you convinced that Iggy's butt is free from surgery based on these photos?
Has Iggy Had A Nose Job?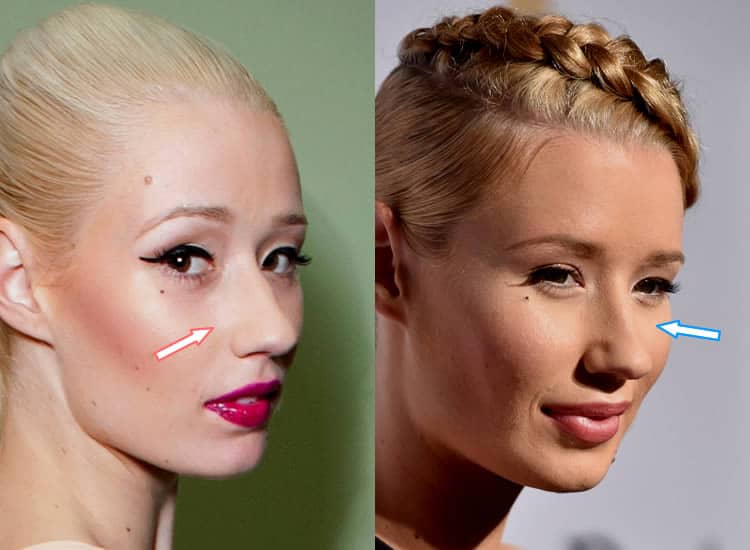 Dr. Ghavami said that Iggy's nose had a really weird shape. So, for her nose job, the doctor did a lot of tip shaping to narrow it down without looking like she had work done. Her nose's bridge also had a tiny hump, which the doctor removed.
Ghavami commended Iggy for admitting she had rhinoplasty and for acknowledging her imperfections when most celebrities would deny their procedures.
Did Azalea Have Lip Injections?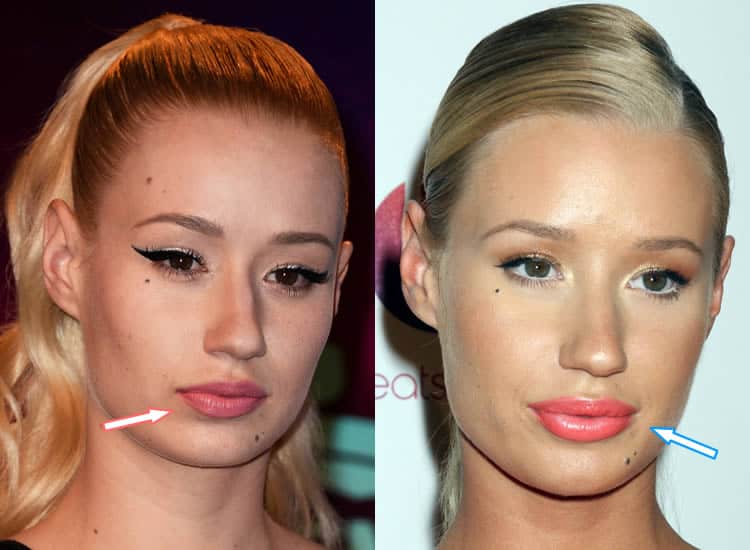 After admitting to having work done to her nose and boobs, fans speculated that she underwent lip injections as well. After posting a photo on Instagram with puffy lips, her followers posted questions about how her mouth magically increased in size.
As much as she's open to discussing her cosmetic enhancements, Iggy, however, has yet to speak up about any procedures on this part of her face. Take a closer look at these photos and the shape of Iggy's lips. Do you think her choice of lipstick made the difference or are those really the effects of fillers?
Iggy Azalea's Beauty Transformation
Despite her incredible rap talent, fame also came to Iggy because of her beauty, style, and image. Let's see how her looks have evolved over the years.
Early Childhood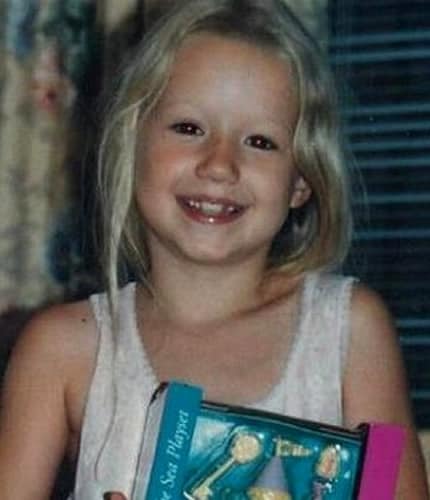 Source: Twitter
Iggy's dad shared this cute photo of the star online. Young Iggy Azalea was born in Sydney, Australia. She had naturally blonde hair and prominent cheeks. As a child, her pretty face already stood out.
Year 2006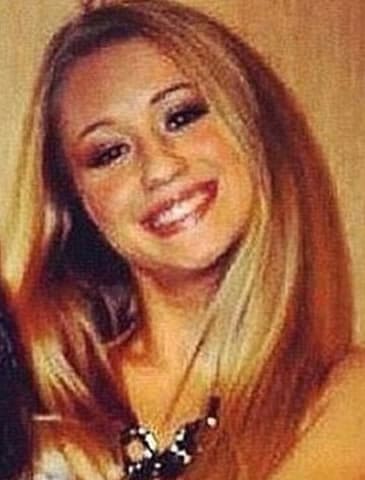 Source: Instagram @ thenewclassic
This picture shared on Instagram drew a lot of compliments. Iggy was 16 years old here and free from cosmetic surgeries. This beautiful teen with long hair had big dreams. The "Work" singer moved to the U.S. around this time to pursue a career as a hip hop music artist.
Year 2008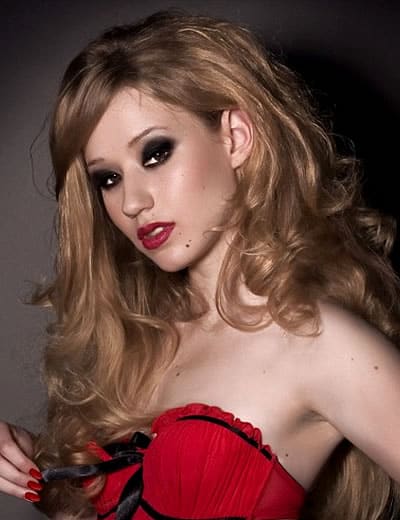 Source: Pinterest
This was one of Iggy's first professional photos as a model that showed a good angle to her face shape. She was an 18 year old trying to figure out her best career path. She wore a wig here and had heavy makeup and eyeshadows.
People suggested she should become a model because she has a unique look about her and she pursued this, too. Her face and body have sprawled ad campaigns for Levi's, Steve Madden and Forever 21.
Year 2012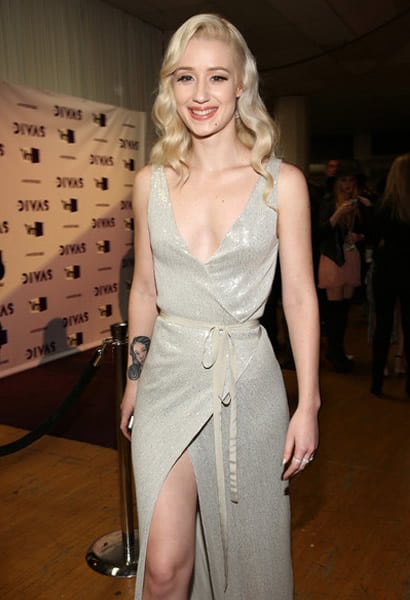 Photo Credit: Getty
Curious about Iggy's appearance pre surgery? This photo from VH1 Divas might come as surprise. Where's her trademark edgy style, right?
Her slim figure couldn't flatter the dress she wore as her boobs were flat and she had a non-existent cleavage. Gorgeous face, yes — but we can see why she decided to change her look and increase her bust size.
Year 2013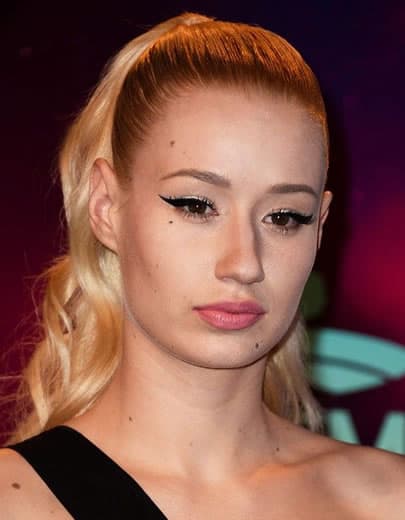 Credit: Getty Images
Here's Iggy with her old nose and as her doctor said, it had a tiny bump on the bridge. We love this look though, with her pretty cat eyes, long eyelashes and well-groomed eyebrows.
It's envious how great her prominent cheekbones are but her chin might need some definition. Iggy's pale brown moles are also part of her signature look and rumors suggest she sometimes darkens them with a brow pencil to make her stand out even more.
Year 2014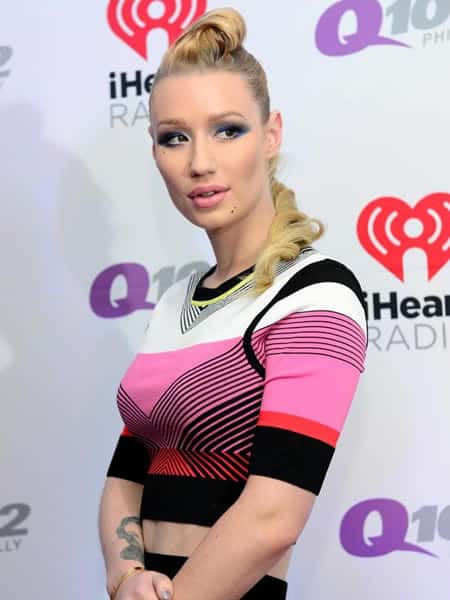 Picture Credit: Getty
Iggy debuted her new breasts at a ball in Philadelphia after her surgery in late 2014. Her new busty frame complemented her upper body. Her bra size increased but her boob job still looked natural. Her plastic surgeon did a great job, don't you agree?
Year 2015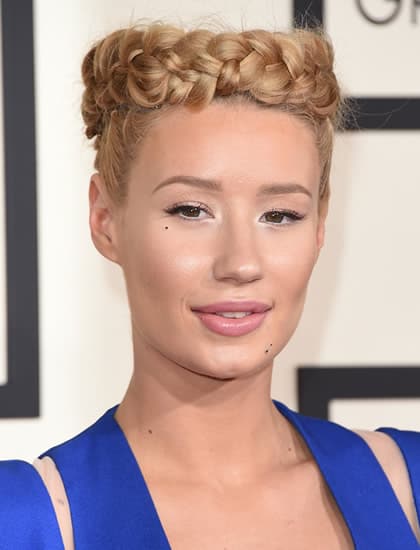 Image Credit: Getty
A fresh-looking Iggy with braids graced the Grammy Awards this year. Aside from the unique hairstyle, she also showed up with a fantastic nose job. Gone is the bump on her new nose; her doctor did great work on this as well.
But people talked about her plumped lips too. It does look like she might have gotten lip injections and possibly cheek implants as well. What do you think?
Year 2017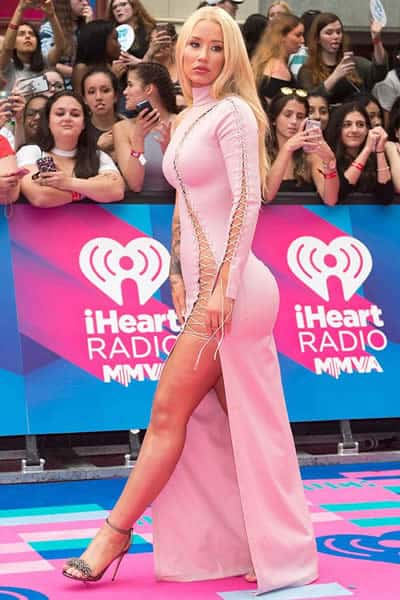 Photo Credit: Getty Images
The rapper wowed the crowd in this form-fitting dress that bared her legs for the iHeartRadio event in Toronto. She looked like she gained weight because of her fuller body shape and bum. It's not difficult to understand why the butt implants rumors sparked even louder after this.
Year 2018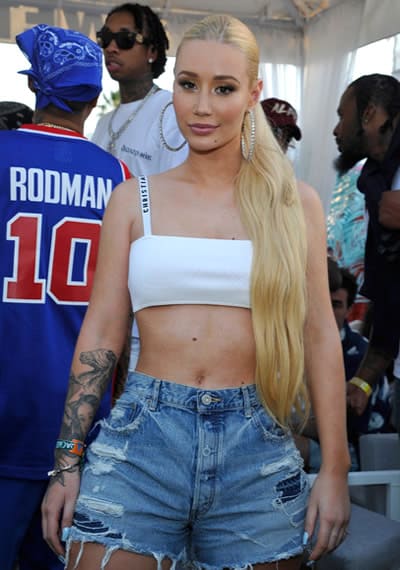 Photo Credit: Getty
For her Coachella appearance in California, Iggy went with a jeans shorts that emphasized her slim waist. She paired this with a tiny sleeveless white top that bared her arm tattoos and polished her look with large hooped earrings.
The hair extension is a nice touch, too, but her fans also noticed something about her face. Did she get a chin implant? It looked more defined compared to her old photos.
What Exactly Did Iggy Say About Her Procedures?
During an interview on The Ellen Show, the Australian born rapper was asked about her plastic surgery. Here was her response…
Yea…I did. I'm Very Happy With It.
Ellen then complimented on how fantastic she looked but was confused at the same time because there was nothing wrong with her. Here's what Iggy said…
I didn't, there's nothing wrong with me. I think it's a personal choice and anybody, man or woman, they should be able to make an informed decision, and if you want to change something, then that's up to you.
When Ellen asked what bothered her and what was changed.
I changed my nose and I changed… I got boobs. I didn't have boobs before. I just had nipples, and now I have breasts.
You can watch the full interview here:
More Information About Iggy Azalea:
Real Name: Amethyst Amelia Kelly
Birthday: 7th June 1990
Star Sign: Gemini
Birth Place: Ryde Hospital, Sydney, NSW Australia
Nationality: Australian
Race / Ethnicity: Irish, Anglo Australian
Occupation: Singer, Rapper, Songwriter, Composer
Net Worth: $10 Million
Relationship: Unknown
Children: None
Height: 1.78 m (5 ft 10 in)
Average Weight: 68 kg (150 lb)
Body Measurement: 33-26-38 Inches
Bra Size: 32B
Dress Size: 6 (US)
Shoe Size: 10 (US)
Natural Hair Color: Light Blonde
Natural Eye Color: Hazel
Conclusion
Iggy admitted to a breast augmentation and a nose job. She has also been vocal about her physical insecurities despite people's admiration for her hot look and style.
While she doesn't deny she had plastic surgery, Iggy Azalea had a special message for young fans in an interview with Seventeen. She advised them that their self-image might change over time. However, they need to think long and hard before changing anything on their face and body because the most important thing is an acceptance of their imperfections.
She's proud of her fake boobs, though. She said the new look has given her more confidence. However, she clarifies that her butt is real and natural. She has also never talked about her alleged lip fillers nor face surgery despite the buzz.
Whatever the case might be, we still think Iggy is gorgeous.
(Featured Image Credit: AP)