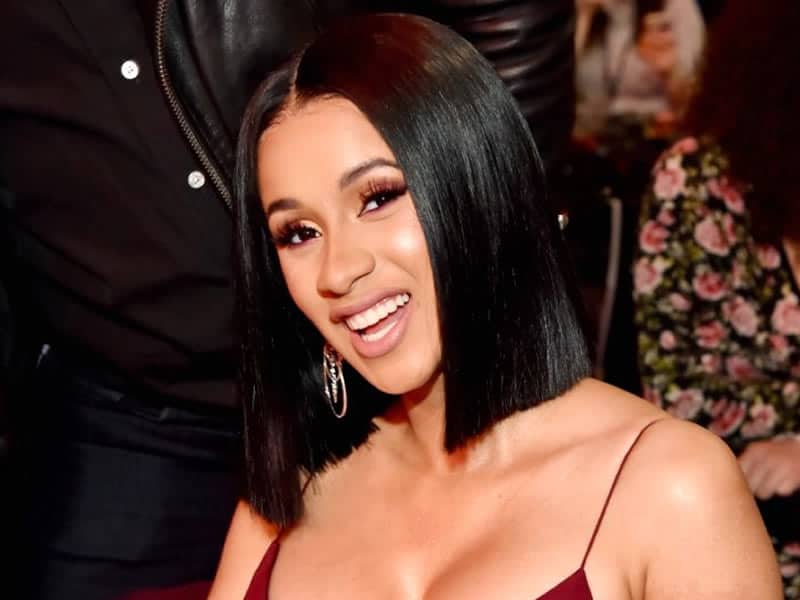 Rapper and reality TV star Cardi B, whose real name is Belcalis Almanzar, doesn't deny that she had plastic surgery. In fact, she references her cosmetic augmentations in her songs and openly talks about it during interviews.
One of the lyrics to her hit single goes something like this: "When I was a dancer, I spent a lot of money to look good," which alludes to her breast implants and butt injections. Cardi B also tells everyone that she paid good money to an orthodontist who got her teeth fixed.
The outspoken rapper known for her sexy style isn't shy about saying she made cosmetic changes to her face and body for the most honest reasons. She said she needed to feel more confident about herself. She also said she wanted to be a successful celebrity, so she improved her looks. The obvious transformation of her boobs and butt are actually documented on her social media account and her followers can pinpoint when her boob size has changed.
Cardi B, however, went through a scary butt injection procedure that became the talk of the town for weeks. A plastic surgeon botched it up but it only made the rapper more open and not regretful about going under the knife.
She's proud that she invested in herself and even if others might make snide remarks about her unnatural appearance, she actually doesn't care all that much…
Before & After Photos
So, how much has Cardi B's looks changed since she got cosmetic surgery? Let's go over some photos of the celebrity before and after she became famous.
Were the enhancements a good decision for Cardi B? Let's find out below!
How Did Cardi B Fix Her Teeth?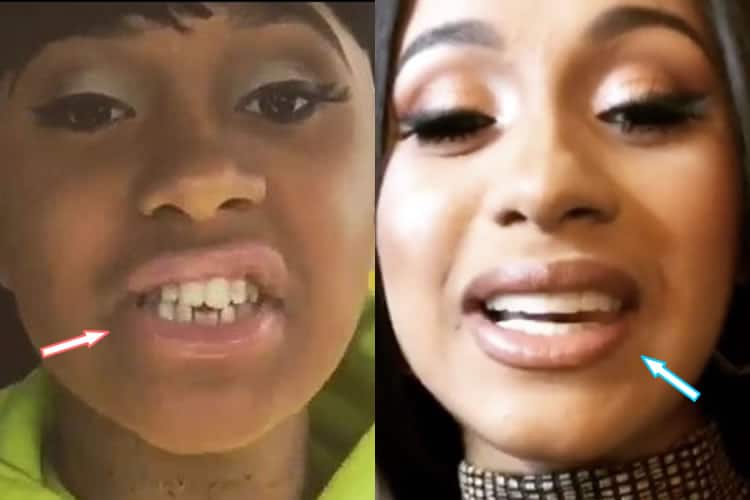 The rapper's dentist Dr. Catrise Austin in New York City actually did great work on Cardi B's teeth. The procedure, which involved porcelain veneers and braces, cost around $40,000.
What happened was Cardi B received so much criticism for her crooked teeth on her Instagram, so she sought the dentist to fix it. She went to the same expert that does DJ Khaled's teeth and it actually worked out well for Dr. Austin, too, since her client base grew after Cardi B showed off her new teeth on social media that went viral.
Did She Get A Boob Job?
Are Cardi B's boobs real or fake? The difference is quite obvious in these before and after photos. It's time to put those speculations to rest as she herself said her breasts aren't natural.
Cardi B's breasts confessions happened on Ellen DeGeneres's daytime show. She said that she made a lot of money as a stripper, so she got a boob job at 20 years old.
She doesn't regret the surgery too because her busty frame landed her more jobs. Suffice to say, she did not make a bad investment on those implants.
Has Cardi B Had Butt Implants?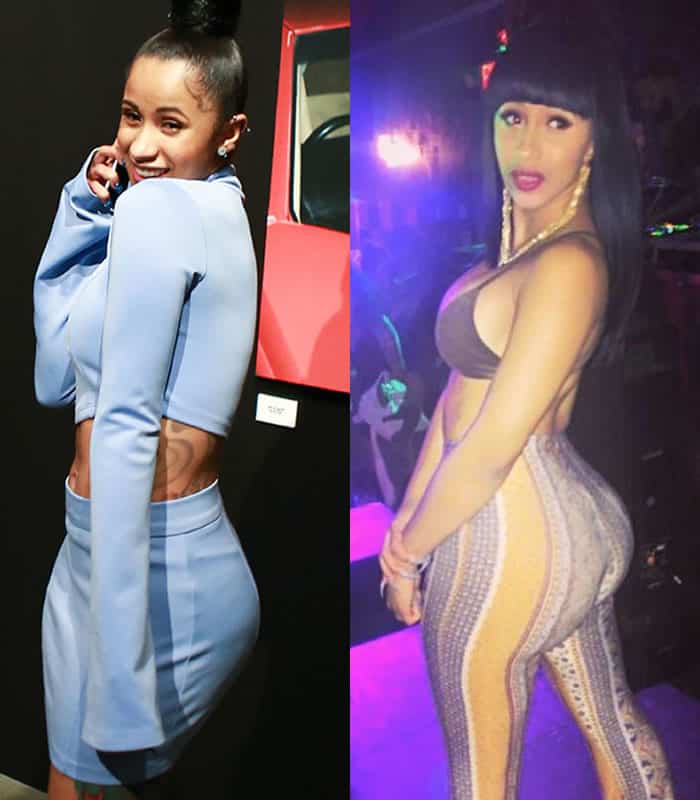 The rapper spilled about her bum implants in another interview. She told GQ she spent $800 for injections, which was actually quite cheap, but she added that the butt lift had been the most painful experience ever.
She said she originally wanted liposuction to facilitate a fat transfer but she didn't have enough fat on her body. The surgeon suggested injectable fillers, so she went for it.
However, Cardi B's butt procedure leaked for five days and when she returned to the clinic, it was already closed because another patient died on the table. Her story, however, is a big lesson to everyone considering getting plastic surgery — choose the clinic or surgeon really well, so there are fewer risks.
Meanwhile, having learned from the experience, Cardi B's bottom is now in good shape and size after going to a certified doctor and these photos will prove it.
Does Cardi B Have A Nose Job?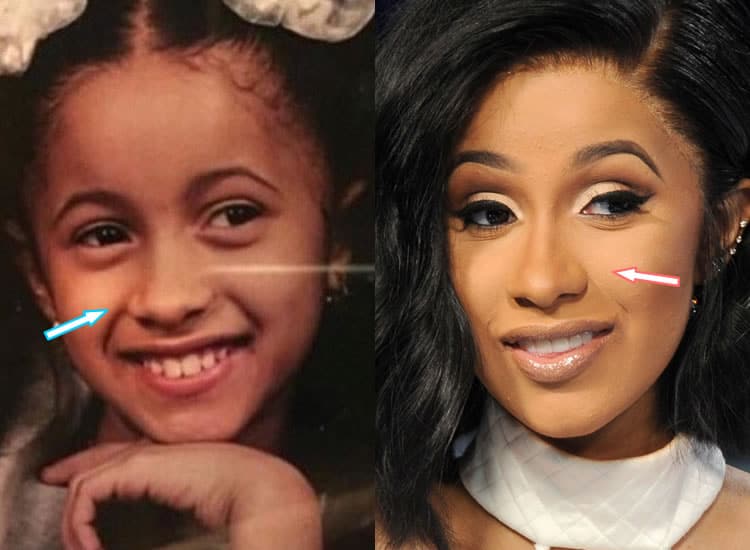 In late 2017, Cardi B candidly confessed to NY Magazine that she hasn't had a nose job and most of her face remains natural and untouched. But she has been considering rhinoplasty because it's an imperfection that she struggles with.
While Cardi B's nose has been the same, the size and shape is enhanced with makeup in most cases. The rapper said she closely monitors how a makeup artist uses foundation to make her nasal bridge and tip smaller.
Cardi B Transformation
Want to see the evolution of Cardi and how her looks and styles have changed throughout the years? Let's take a peek and we might spot other beauty works too!
Childhood Days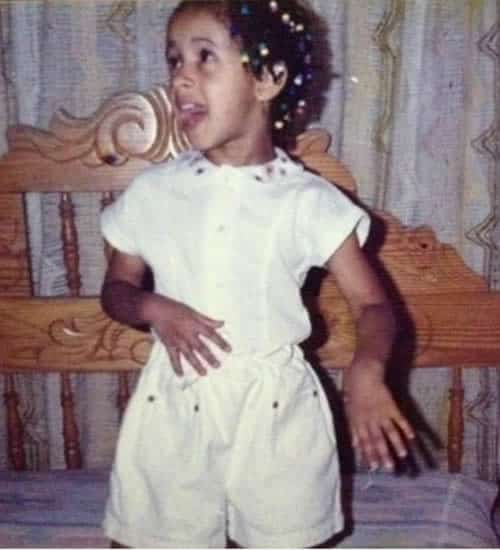 Source: Facebook / IamCardiB
When she was young, Cardi B was already a cute and precarious little child. We get a peek of her fun and naughty personality in this photo with her tongue out. Looks familiar, huh?
Source: Twitter @ iamcardib
The gorgeous rapper already had beautiful eyes with prominent eyelids and a charming smile as a child. She also has the same face shape and nose as before, so perhaps she wasn't lying about her face.
Teenager Years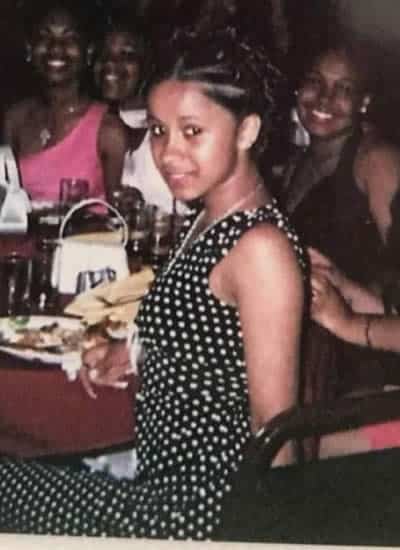 Source: Pinterest
Thirteen-year-old Cardi B attends her 8th-grade prom and she was quite a good looking girl, wasn't she? Her light brown skin definitely stands out and this may just be the photo evidence we need to put her skin bleaching rumors to rest.
Year 2010
Source: Reddit
Cardi B gets a kick out of her high school class photo because of her innocent looking face and demure hairstyle. She has the same thick lips today as before. No need for lip injections!
Year 2012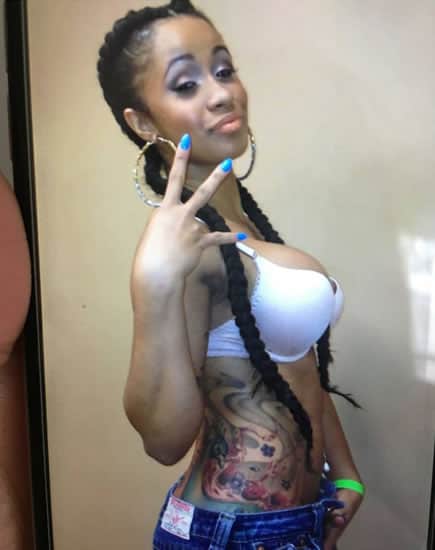 Source: Facebook / IamCardiB
The hip-hop singer worked as a stripper to escape the harsh reality of her life as a victim of domestic violence and poverty. She debuted a photo of her boob job on her Instagram, which has started gaining a strong following.
Owing to her bigger bra size and firm breasts, Cardi B received better offers at her job. We dig the tattoos that showcased her personal style and taste.
Year 2015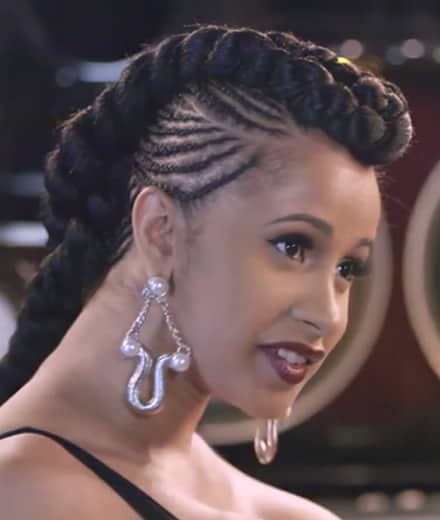 Source: Pinterest
Known for the popular nightclub drink, Bacardi, B made her debut in showbiz by appearing on "Love & Hip Hop: New York" in season 6. She made her identity known by wearing brash earrings and a hairstyle that turned heads for its unusual braids. Her makeup and perfect eyebrows also emphasized her gorgeous eyes.
Year 2016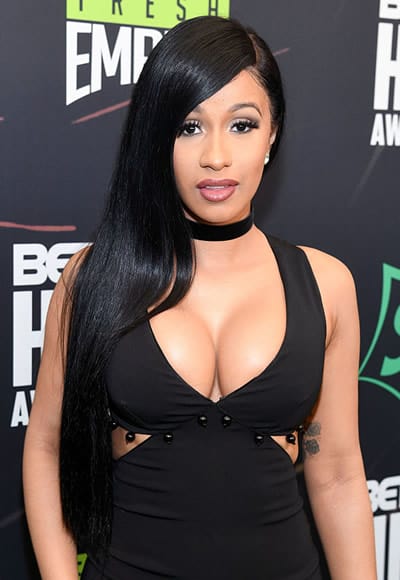 Photo Credit: Getty Images / Tidal
Cardi B turned heads as she attended the Hip Hop Awards in Miami Beach, Florida. Wearing a body-clinging dress that showed off her cleavage and shapely bust, it's fair to say she's still cashing in on her successful breast augmentation.
Want To See Cardi B Without Makeup?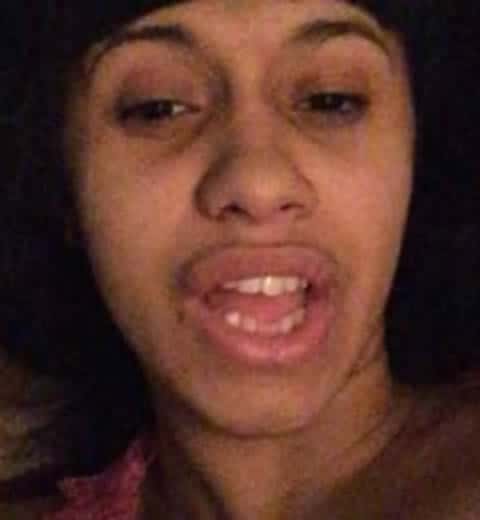 Source: Instagram @ iamcardib
This hip hop artist isn't insecure about showing her no makeup look. She actually shares many of these photos on her Instagram, sans any contouring on her chin and cheeks.
She posted a bad photo of herself when she talked about that time before she fixed her teeth. It's no secret Cardi B had some pretty bad teeth right before fame hit her big time.
Year 2017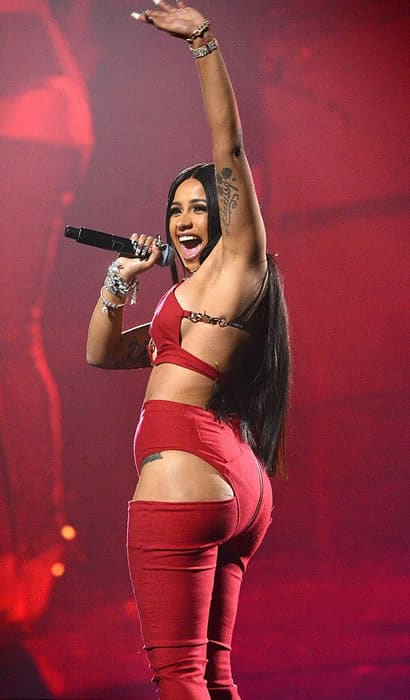 Credit: Getty Images
Performing at the concert in Brooklyn, B proudly wore an outfit that highlighted her butt size and hot sexy body. This was also right around the time she shared the nightmare of her previous, apparently illegal, butt augmentation.
Year 2018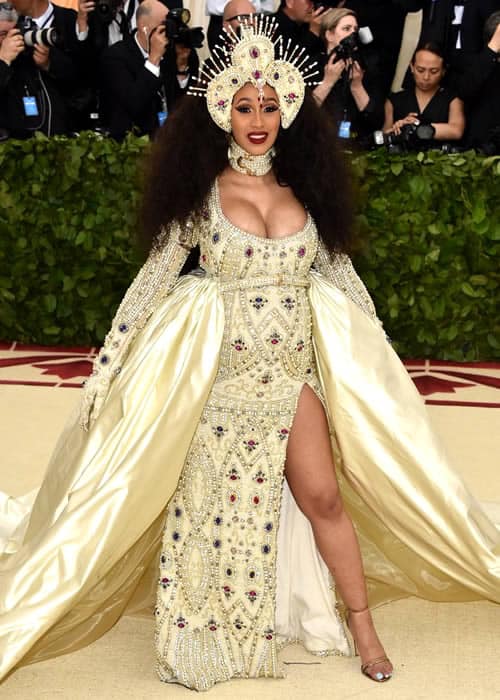 Photo Credit: Getty
Currently pregnant with her first baby, the "Bodak Yellow" rapper smashed the Met Gala fashion event with her Catholic-inspired outfit. The striking gown had a slit that showed off her legs and feet.
Will Cardi B eventually decide to get a tummy tuck after her pregnancy? Given her past comments, we won't be surprised if she does get a liposuction if it makes her feel more confident and good about herself.
More Information About Cardi B:
Real Name: Belcalis Almanzar
Birthday: 11th October 1992
Star Sign: Libra
Birth Place: The Bronx, New York City, New York, United States
Nationality: American
Race / Ethnicity: Dominican, Trinidadian
Occupation: Rapper, Singer, Songwriter, Media Personality
Net Worth: $4 Million
Relationship: Dating with Offset
Children: Unknown
Height: 1.65 m (5 ft 5 in)
Weight: 60 kg (132 lb)
Body Measurement: 36-27-36 Inches
Bra Size: 34C
Dress Size: 6 (US)
Shoe Size: 9 (US)
Natural Hair Color: Black
Natural Eye Color: Dark Brown
Conclusion
Cardi B's declaration about plastic surgery is bold, honest and actually quite refreshing compared to other celebrities who say that they haven't gotten any work done, even when it's too obvious.
From her own statements, we confirm that Cardi B did work on her boobs and bum, but she experienced a horrible butt injection procedure that became a big lesson for her. We also know that she's proud of the dental work, as she now has a perfect set of teeth.
We're aware that she could get a nose job someday because, according to herself, it's an imperfection on her face that she'd like to correct. We're not quite sure, however, if she had lip fillers because her natural lips are already full and plump.
Whatever Cardi decides to do with her face and body, she does it to look and feel better about herself. We just love her honesty about her vanity. You just can't get any more real than this.
(Featured Image Credit: Getty)