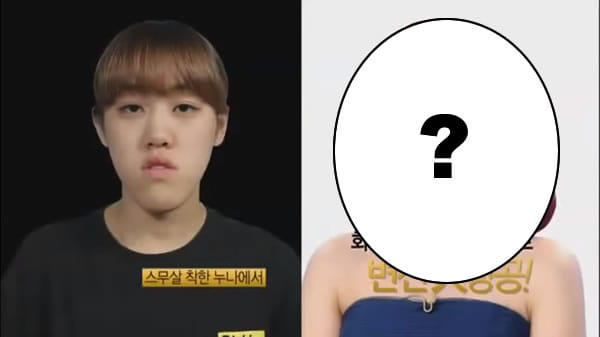 Ever wonder what you can achieve in 63 days?
Ask this Korean woman and she'll tell you…A LOT!!!
We couldn't believe our eyes too when we saw this one. She literally changed from being a very ugly woman to become a beautiful, elegant, an outright hottie in just a little over 2 months. All thanks to her amazing plastic surgeon!
Let's take a look again at how she looked before.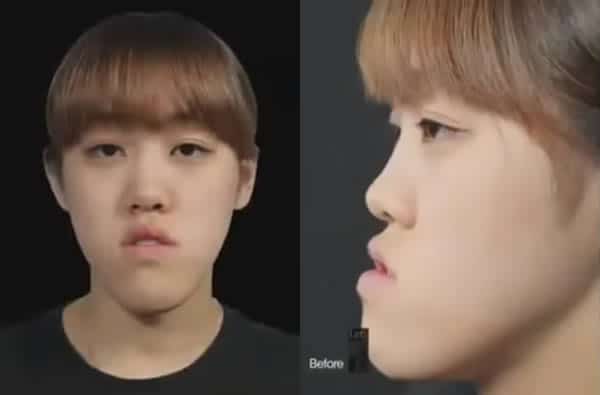 Source: Youtube
As you can see from above, her jaw and chin were massive. It was sticking outwards from the bottom which affected her lower teeth and lips as well. Her eyes were dulled and her nose looked kind of flat.
But that's ok…because in South Korea, ANYTHING is possible because it is the plastic surgery capital of the world!
And that's exactly what this woman did…she went and seek help from one of the best surgeons in the country.
She then went through 63 days of pain and gain
The Surgery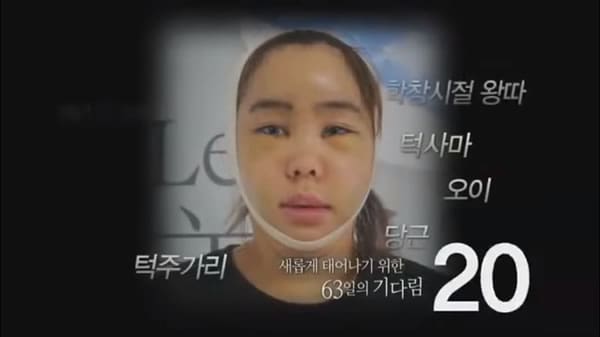 Day 20 – Jawline reshaped and face swollen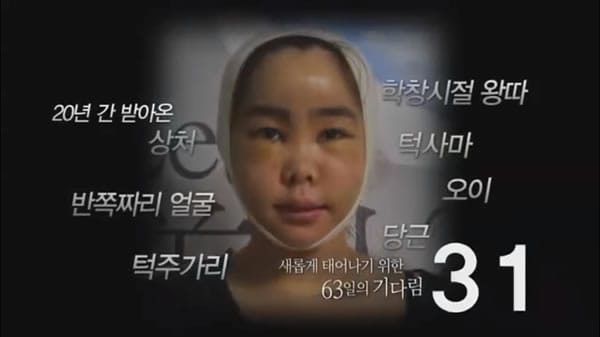 Day 31 – Eyes, eyebrows and lips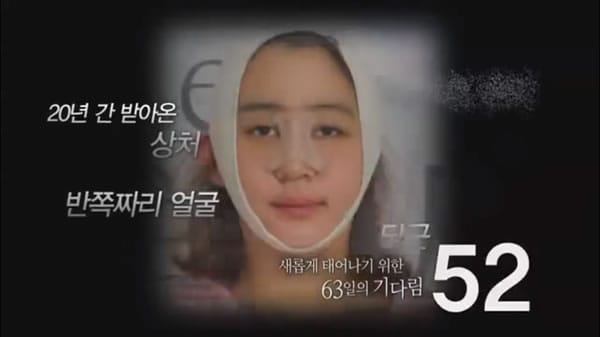 Day 52 – Rhinoplasty completed and recovering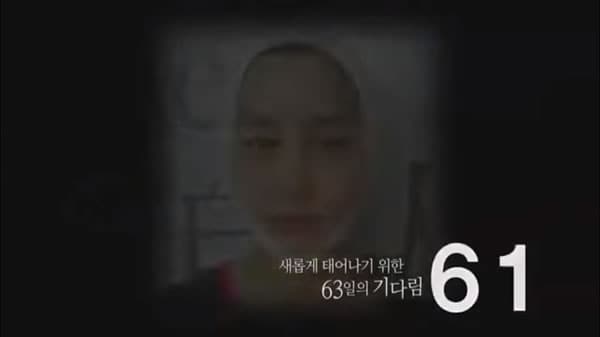 Day 61 – So what would she look like?
This obviously wasn't an easy process to endure. In fact, it was a rather painful, exhausting and deeply concerning decision that she made, but thankfully….the result was very rewarding!
At least, all the guests from this Korean show thought so the moment she appeared in front of their eyes.
Just look at their reaction…PRICELESS!
The Reaction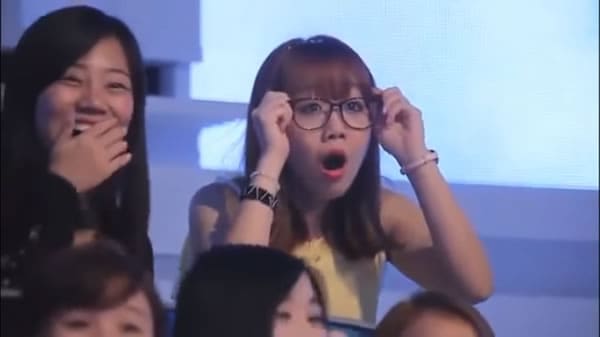 This guest couldn't believe what she was seeing.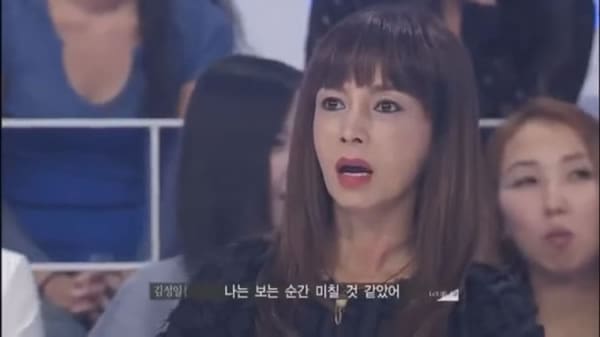 This Korean host was shocked and speechless.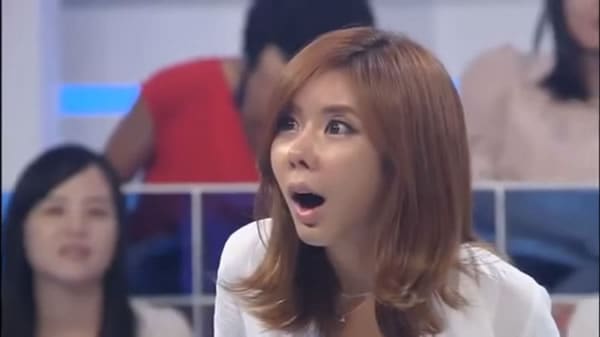 This host wanted to take a closer look at the woman
The Final Reveal
So are you ready to see the result from this ultimate transformation?
When we said ultimate, what we really mean is she completely changed into another person…a super Hottie!
See it and believe it.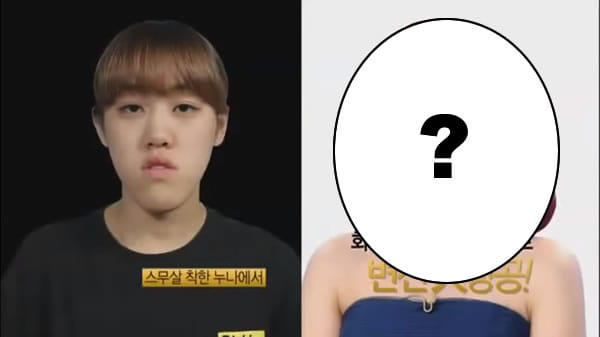 Prepare to be shocked!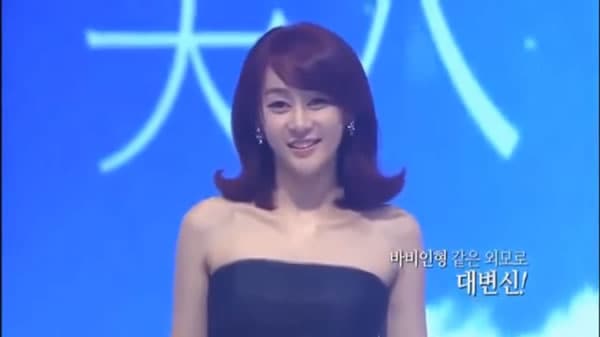 She reveals herself on stage after 63 days of procedures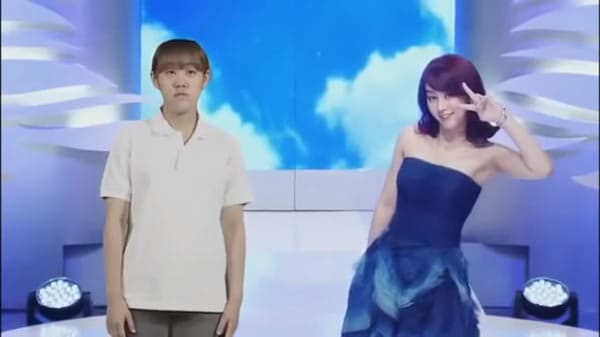 A full body shot of her before and after surgery.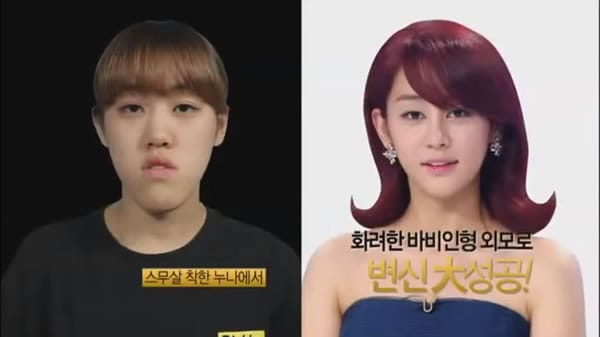 Front view comparison with her ugly self after success
Yes…that really is her!
We needed to have several looks before believing it was true too. Apparently, this type of real life stories are becoming very common these days due to the incredible technology, techniques and enormous success rates in Korea.
No wonder so many people are heading there to get "things" done.
Let's recap on the type of procedures that his woman has done.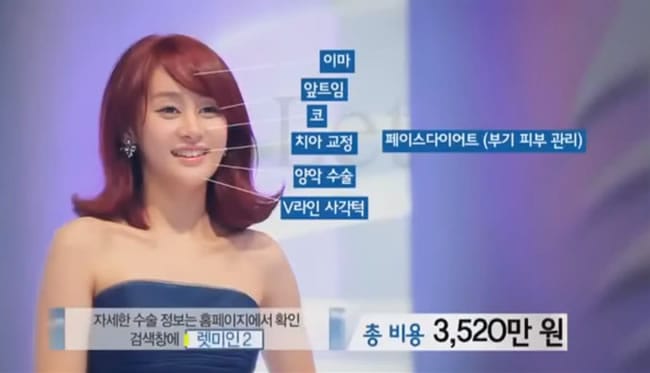 Source: Youtube
Forehead
Eyes
Nose
Teeth
Lips
Cheek Bones
Chin
This is definitely a successful story and one that tells us nothing is impossible in the world of plastic surgery, especially in a place where beauty is the number 1 priority.
Here's the full video below:
Although we don't understand what they're saying, but their face expression is enough to tell us exactly what they're think and feeling. This is particularly inspiring, especially at the end when all of her friends couldn't help but to touch her face.
We're just so happy for this girl…