Top 10 Plastic Surgery Procedures For Women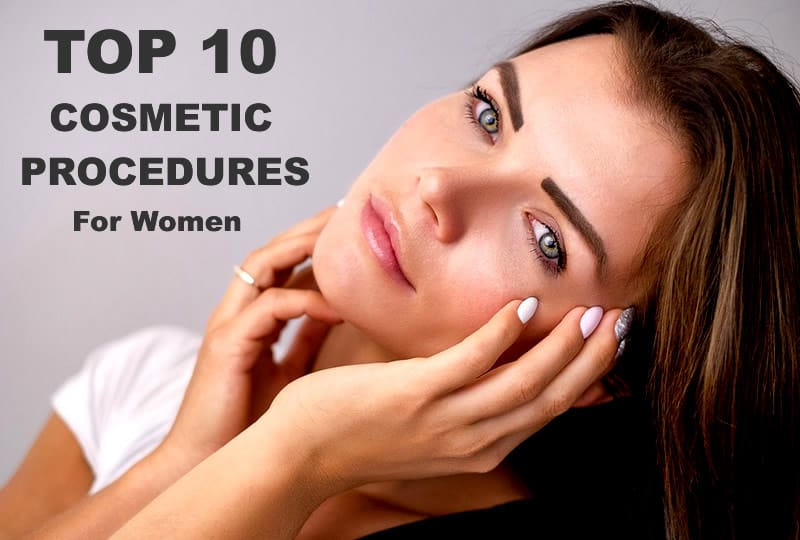 Society used to frown on plastic surgery procedures that didn't have a medical purpose. There was a time when women who were speculated to have gotten their face and body fixed dealt with so much stigma, especially among celebrities.
But the tides seem to be changing based on the latest trends in cosmetic surgery. It's clear now that while nobody can be perfect, more females are open to changing and improving their looks with the help of plastic surgeons.
Evidently, in a matter of five years, cosmetic surgery demands continued to rise. In fact, there have been a 57.5 percent increase among women who underwent breast lift and a whopping 98.1 percent increase in women who have gotten a buttock lift from 2012 to 2017, according to the statistics from the American Society of Aesthetic Plastic Surgery.
So, what else are women going for when it comes to improving their appearance? Listed below are the most popular surgical and non-surgical procedures that women have been asking from their cosmetic surgeons in 2017 to improve their self-image and confidence.
Top 10 Surgical Procedures
1) Breast Augmentation –
333,392
Breast augmentation involves either an increase in cup size or an enhancement of the breast shape with breast implants. As there are no perfect breasts, a good cosmetic surgeon should know to make the augmentation appear naturally full and symmetric.
Also known as a boob job, this procedure should fit a woman's body type, although celebs such as Nicki Minaj have been rumored to use implants to achieve her unique body shape.
Between 2016 to 2017,  there was 6.6 percent increase in women who asked for this procedure.
2) Liposuction –
273,829
Liposuction helps women get rid of the stubborn fat, especially around the lower body. While there's always diet and exercise to burn those fats, sometimes losing weight can result in a disproportionate figure.
You might have successfully lost 100 pounds but what will you do with those flabby arms and abdomen? Liposuction fixes those problems by contouring and reshaping your body.
3) Breast lift (Mastopexy) –
142,710
Breast lift, also called mastopexy, works to reshape and restore the firmness of sagging breasts. It helps women who are otherwise happy and comfortable with their breast size, but might still have issues with it following a pregnancy or breastfeeding.
Unlike breast augmentation, this procedure might not necessarily need implants or fat transfer, since women basically just want to restore their breasts' former youthful perk.
4) Tummy tuck (Abdominoplasty) –
132,258
A tummy tuck works for healthy women whose main problem area is a muffin top that won't go away no matter how much they diet and exercise. So, for women who have an ideal body weight but deal with a loose and sagging stomach, the answer to your body image issue could be abdominoplasty.
It is also one of the most effective ways to get rid of loose skin around the tummy area.
5) Eyelid surgery (Blepharoplasty) –
123,079
Eyes are perhaps one of the most important features on a woman's face, which is why it's not surprising that there's a substantial increase in demand for an eyelid surgery procedure among women, as its up from 33.5 percent in five years.
Blepharoplasty gets rid of those heavy bags on the lower eyelids, as well as trim the excess skin on the upper eyelids that could droop and make a woman look older.
You've heard the phase, "The eyes are the windows to the soul," right? Of course, you'd want your eyes to reflect your best self with this simple procedure. Stars like Renee Zellweger has been speculated to have undergone eye surgery to maintain her eye attractiveness.
6) Facelift (Rhytidectomy) –
74,236
A facelift, also called rhytidectomy, corrects the imperfections on the face and neck as a result of aging. It removes the visible lines and folds, and takes out the jowls, loose skin and excess fat.
While it's not meant to stop growing old or completely change the appearance, a facelift does give women confidence when they see their rejuvenated image on the mirror.
7) Breast Reduction –
71,422
Breast reduction surgery helps women who are agonizing over their large breasts. Yes, those can be problems too, as heavy breasts sometimes prevent women from doing regular physical tasks and can cause discomfort. Just ask Amber Rose and she'll tell you how happy she is to have reduced her breast size.
Women who aren't happy with a big cup size for aesthetics reasons can also opt for breast reduction. Whatever makes a woman feeling uncomfortable about themselves, plastic surgery almost certainly has a way to fix it!
8) Fat Transfer (Face) –
50,384
Fat transfer uses a woman's body fat to plump up or even out an area on her face to get the desired look. There's a liposuction involve to take a small amount of fat — usually from the abdomen, buttocks or thighs — to inject on the face, usually on the lips, chin or cheeks.
This procedure also helps diminish wrinkles, frown lines and depressions on the face, where a dermatologist's expertise won't be enough.
9) Breast Implant Removal –
45,024
Thousands of women are turning to breast implant removal for the very reason that they got an augmentation in the first place. It's to restore the "natural" fullness of their breasts.
Some women might have gotten bigger boobs before but want to change to a smaller size for their comfort and confidence. So, they have their previous boob job reversed. Ultimately, it's really about having the body you are contented with.
10) Nose Surgery (Rhinoplasty) –
32,294
Also termed as rhinoplasty or a nose job, nose surgery used to be undertaken to correct breathing problems or other birth defects. Today, however, women undergo this procedure to correct the size and shape of their nose for balance and symmetry on the face, and to make them look more attractive.
This is one of the most popular procedures in Hollywood and apparently, Jennifer Aniston's nose have been widely speculated to have undergone this very same procedure.
Top 10 Non-Surgical Procedures
1) Botulinum Toxin (Botox, Dysport, Xeomin) –
1,387,838
Botox remains the most popular non-surgical procedure in women because it's effective, pain-free, slightly permanent and is a quick fix for younger looking skin. A woman can come into her surgeon's clinic during her lunch hour and come out looking like she reversed her age by 5-10 years.
The procedure also doesn't require downtimes and women can put on makeup right away if they want to. In the last few years, botulinim toxin injections such as Botox, Dysport and Xeomin have also become more affordable, hence women are making a beeline for it.
2) Hyaluronic Acid –
675,829
Women like getting Juvaderm and other similar cosmetic fillers to address wrinkle problems as well. It also treats a myriad of dermatological problems like scars from acne, burns or wounds, smoker's lines, crow's feet and frown lines on the forehead and lips.
3) Hair Removal (laser or pulsed light) –
159,862
Laser hair removal is actually an FDA approved cosmetic procedure. This perhaps answers why it's still a top pick for women who wants hairless skins because it's deemed safe to undergo. The procedure is also quite affordable and takes a short period to perform.
Intense pulsed light (IPL) hair removal, on the other hand, makes use of a spectrum of lights to penetrate to the skin and hair follicles. It's a much more affordable procedure than laser.
Achieving smooth skin and beauty satisfaction has never been so easy with these two options!
4) Nonsurgical Fat Reduction –
157,383
Removing stubborn fats without surgery is the perfect procedure for women who have doubts about liposuction but still want to reshape and contour their body. It's performed without the need for anesthesia and there are no visible scars as well.
Women also don't have to undergo downtimes or a recovery period in a nonsurgical fat reduction procedure. Popular names for this treatment include CoolSculpting, Vaser Shape, Liposonix.
5) Chemical Peel –
112,024
Chemical peel is perhaps one of the oldest cosmetic procedures but doctors saw a rebirth in the demand for this treatment in the last few years because it's really effective. This procedure treats acne problems, skin discoloration, age spots, freckles, sun damage and other skin problems. It's a relatively light treatment that brings great results and helps women look refreshed.
6) Photorejuvenation (IPL) –
104,118
Photorejuvenation uses intense pulsed light (IPL) to treat dark spots, stretch marks, sun damage, spider veins, wrinkles and uneven skin texture. It offers women a more radiant and younger-looking skin without worrying about the side effects. Who can say no to this?
7) Microdermabrasion –
103,381
Microdermabrasion helps women with mild acne scars, skin discoloration and dull-looking skin. Women can choose to get treatments every week or every other month, depending on their tolerance.
Think of microdermabrasion like as similar to removing plaque on the teeth but in this case, it's clearing out the skin debris to give women clearer, healthier and radiant-looking skin. We suspect Kim Kardashian is a long term client for this type of beauty treatment.
8) Nonsurgical Skin Tightening –
61,238
Nonsurgical skin tightening procedures are more popularly known by their names — Ulthera, Thermage or Pelleve. This treatment targets the skin's deep layers to improve collagen production that helps with sagging skin.
Women normally go through several sessions and notice their skin's texture and tone gradually improving with each treatment. The end result? A firmer, smoother and younger-looking skin!
9) Micro-Ablative Resurfacing (fractional resurfacing) –
55,409
If pore size and deep wrinkles are your problems then this is the fix. Skin resurfacing dissolves the damaged skin cells one layer after another to rejuvenate a smoother and clearer skin. It's great for women looking for anti-aging skin solutions.
10) Calcium Hydroxylapatite (Radiesse) –
38,123
Calcium hydroxylapatite is more popularly known by its brand name, Radiesse. It works to add volume to the cheeks, jaws or hands, where there's fat loss. It also smoothens out the wrinkles and the folds around the nose and mouth.
Compared to other fillers, Radiesse works best for deeper folds and lines. Calcium hydroxylapatite is made from natural substance, hence there's little risks of allergic reactions.
Cosmetic Surgery Is Still On The Rise!
The numbers speak for itself. Women plastic surgery saw an 11 percent rise in demand between 2016 and 2017 and a 27.6 percent rise since 2012. Non-surgical cosmetic procedures, on the other hand, saw 4.2 percent rise between 2016 and 2017, and a 37.6 percent rise since 2012.
In these years, however, women have become more aware and educated about cosmetic surgeries and there's a shift around the stigma. Women from their early 20s or late 50s are now more open to discussing about going under the knife or getting treatments done to make themselves self-assured, confident and prettier.
Abdominal Etching: Get 6 Pack Abs Without Workout!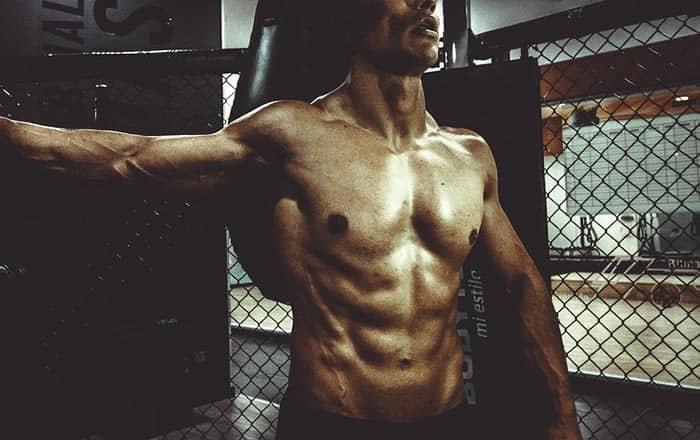 Forget hitting the gym or doing painful situps, there is an easier way to get those perfect looking 6 pack abs without any effort. The plastic surgery procedure, known as abdominal etching, was developed by the University of Miami's Leonard M. Miller School of Medicine and promises to reshape the most stubborn belly fat.
A recent study published in the PRSJournal (Journal of the American Society of Plastic Surgeons) provided a more comprehensive study of this relatively new surgical technique.
The research consisted of 24 females and 26 males, and it involves using targeted liposuction to remove fat from the patient's abdomen, ultimately revealing their most natural abdominal muscle lines. Generally, men will have 6 ab lines (vertical and horizontal) and women will have 3 vertical ab lines.
The best part about this procedure is that the patient can opt for different sculpting preferences resulting from a soft looking stomach and hip line to a more defined six pack muscular look.
The results from these before and after photos have been very natural looking.
Are there any risks involved?
Like any surgeries, there is always a level of risk. If things do go wrong, the abdominal etching procedure can leave a patient with muscle and nerve damage. There are also cases where some patients have been left with infections.
To minimize these risks and to achieve the best outcomes, the patients are required to wear the sculpted foam dressings for a couple of weeks during the healing. They are also required to visit a doctor regularly to check for complications.
What is the cost?
According to the DocShop, an abdominal etching surgery can cost between US$3,000 to US$10,000 depending on a number of factors such as:
The country and area taking place
The amount of fat to be removed
The liposuction technique – e.g tumescent, ultrasonic, etc
The surgeon's expertise
The cost of anesthesiologist and surgery facility
Is this the right procedure for me?
There is no right or wrong answer and will largely depend on your own needs. If you ask me, natural is always the best way to go, but sometimes life just doesn't permit it.
For example, a fitness fanatic may have been training 4 hours a day to get the abs he deserves, but for some reasons, the stubborn fat just won't go away. Then, ab etching may be an option he can look at.
Or you simply don't have the time or will power to do the exercises required, and would rather pay someone to help you achieve a similar result.
The important thing to remember is while this surgery may offer a shortcut to help you achieve the beach body you've always wanted, you will eventually need to work out if you want to maintain the physique.
Ozzy Osbourne Revealed When Sharon First Got Her Breast Implants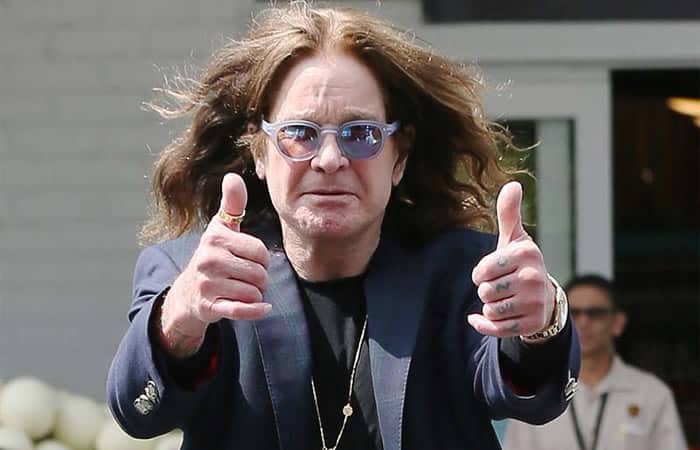 The Prince of Darkness has seen it all.
So it wouldn't surprise him if his wife Sharon wanted to get a new pair of bosom.
This was back in 2005 and the hard rocker was pretty cool about it.
"She's great. She just had some new t*ts. They've only just been done. I've gotta wait to see what happens. I hope they've only put two there because there's not enough room (in the house) with the dogs already."
I think this husband has been pretty supportive given the number of procedures Sharon has undergone. Or maybe it's just a no-go zone.
Remember, Sharon is a tough cookie too.
Sure, you may be thinking; who wouldn't want a prettier wife?
The truth is, a lot of men don't like fake boobs (At least my man don't).
But then, when I read about the stress, pain and suffering Ozzy and his family has been under during the era of his reality TV show, something began to click.
"At first when I started doing 'The Osbournes', it was a lot of fun. And then things started to happen, like my kids couldn't handle it, I couldn't handle it, my wife got sick with cancer."
Of course, this is old news.
But perhaps some men can learn a thing or two from Ozzy about appreciating, being supportive, and just being there for your wife no matter what.
Now, this is the kind of love to be envy about.
Bebe Rexha FAT Shamed By Designers, But NOT All Fans Are Convinced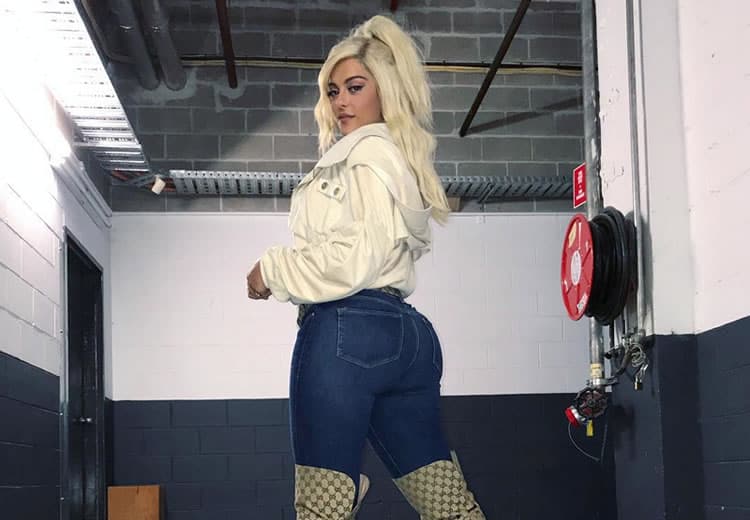 The Grammy is just a few weeks away and with 2 nominations up her sleeve, Bebe Rexha was dying to find the best outfit for the event.
So, she got her team to reach out to some of the top designers hoping for a custom made gown that'll allow her to shine in the evening. Unfortunately, most didn't want to dress her because she was too big.
Bebe took it up to Instagram and her response had many clapping.
If size 6/8 is too big, then I don't know what to tell you. Then I don't want to wear your f**king dresses coz that's crazy.
Without naming any names, she then said…
All you're saying is that all the women in the world who are size 8 and up are not beautiful and they cannot wear your dresses.
We can obviously see where this was going and she did not disappoint.
So to all the people who said I'm thick and I can't wear your dresses. F**k You! I don't want to wear your F**king dresses!
In the caption, she wrote:
Im sorry, I had to get this off my chest. If you don't like my fashion style or my music that's one thing. But don't say you can't dress someone that isn't a runway size. Empower women to love their bodies instead of making girls and women feel less then by their size. We are beautiful any size! Small or large! Anddddd My size 8 ass is still going to the Grammys. #LOVEYOURBODY
As expected, the singer's account was flooded with support messages from fans.
But a couple really caught our attention.
Let's just say they weren't totally convinced suggesting this could be a publicity stunt or something to do with Bebe's status as an artist.
iamstephylaguerra
"Love her for this but what I don't get is how other artists thicker do get those fashions. Artists like Nicki, Adele, Etc… not sure if it's fully just about the weight. Either way, still wrong."
klassic._kenn
"I find this weird since artist like nicki, cardi, Beyoncé, and Rihanna that are actually bigger (in size) than her, and designers won't dress her🤔. Pick more inclusive designers I guess, stop supporting brands that are not diverse!"
blessed0611
"That f**kin bullshittt smfh when will it end!! You are beautiful just the way you are! My question is….they cant design a dress for your ass but they can dress Kim's big o' fat ass?? Come on man!! I smell bull 💩💩💩"
youdontknowmegrin
"Size 8 ass? Are you kidding? 😂 Listen: If you feel good about yourself, just relax. I can tell you one thing though: There will be a time when you are going to have health issues and you are going to regret that you didn't take better care of your body. If you are happy with yourself, what does it matter what designers think? The truth is: Your feelings were hurt for a reason and deep down there, you know why you're upset."
abc5gh789
"Any proofs? Sorry I don't believe you. They dress even bigger women than you(Kim Kardashian, Beyonce, Rihanna). It looks like you just look for attention 😉 @beberexha"
One particular user even suggested that her butt was fake.
rock_national
"love your body? You didn't love your original butt. Besides, it's your track record that isn't big enough for the big designers, not your shape. Just find a designer who is as semi-known as you are"
Of course, our team has covered that already since Bebe is someone who we considered to be totally gorgeous.
We just couldn't let her go.
Not like these stupid designers.