Non-Surgical Nose Injections Is FIVE Minute Job!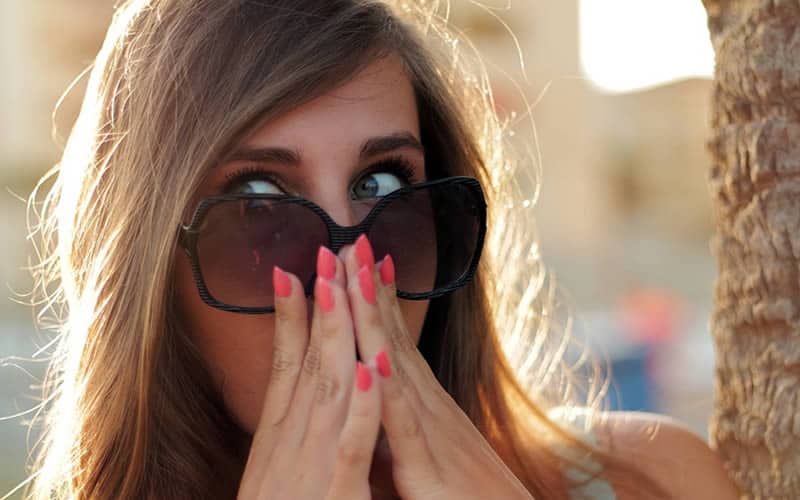 Want a nose job, but don't want to go under the knife?
It's always good to know that there are options available.
In fact, nose injections does just that and is slowly becoming the next big thing to help patients straighten their crooked noses without cutting them open.
When Summer Borowski's face got elbowed while playing water polo back in college, she was left with a slightly "bent" sneezer. The incident obviously bothered her, but not to the point where a rhinoplasty is a must.
Not until a woman starts dating…
After discussing with her boyfriend, Summer finally decided to do something about the nose. Hours of research online eventually pointed her to MD, Stephen T. Greenberg's New York Clinic.
When he injected Restylane (HA or Hyaluronic Acid filler) into Summer's nose, she was surprised that the whole procedure only took 5 mins. Queuing up at Starbucks for her coffee would have took her longer.
After the injection, Borowski's nose suddenly became visually straight. Not because of cartilage alteration, but due to the plumped out area. The process didn't even hurt…."It just stings a little bit", she said.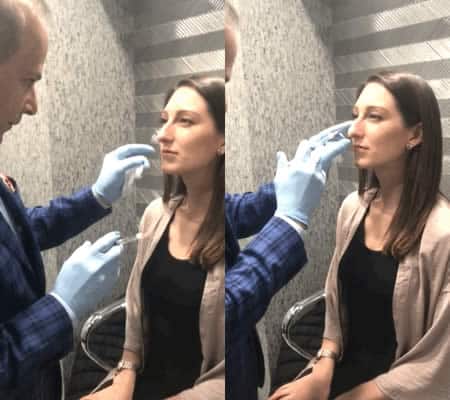 Photo Credit: Noël Duan for Quartz
The treatment costed $725 and can last for approx. 1 year, according to Dr Greenberg.
"Express" Procedures On The Rise!
Besides a nose injection, there are many other cosmetic enhancements that one can easily do during a lunch break, without anyone suspecting. These procedures includes:
Lip Fillers
Cheek Fillers
Chin Fillers
Laser Spot Removal
Coolsculpting
None of these treatments will take longer than 30 mins. You can head back to work afterwards, grabbing a sandwich along the way. A lot of people do, in fact.
"Patients are becoming less secretive about what they've done, talking about it with their friends, going out to eat that same night, and celebrities are no longer being so hidden about it either," Greenberg said.
Too bad we couldn't say the same about Ivanka's nose, right?
As for Summer, she doesn't think anyone in her office will notice her non-invasive nose job.
But hopefully her boyfriend will.
You can find the original story HERE.
Abdominal Etching: Get 6 Pack Abs Without Workout!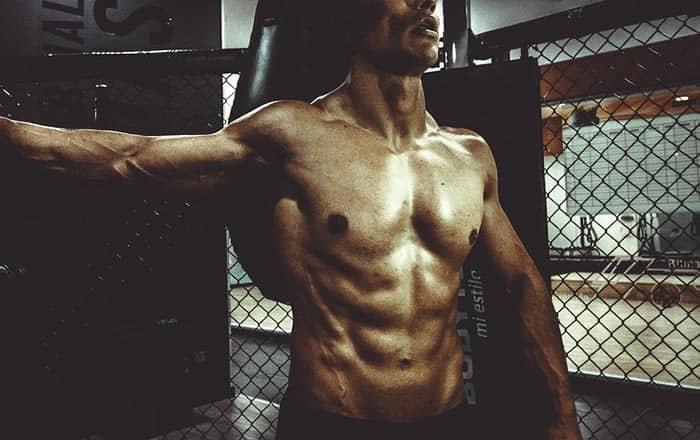 Forget hitting the gym or doing painful situps, there is an easier way to get those perfect looking 6 pack abs without any effort. The plastic surgery procedure, known as abdominal etching, was developed by the University of Miami's Leonard M. Miller School of Medicine and promises to reshape the most stubborn belly fat.
A recent study published in the PRSJournal (Journal of the American Society of Plastic Surgeons) provided a more comprehensive study of this relatively new surgical technique.
The research consisted of 24 females and 26 males, and it involves using targeted liposuction to remove fat from the patient's abdomen, ultimately revealing their most natural abdominal muscle lines. Generally, men will have 6 ab lines (vertical and horizontal) and women will have 3 vertical ab lines.
The best part about this procedure is that the patient can opt for different sculpting preferences resulting from a soft looking stomach and hip line to a more defined six pack muscular look.
The results from these before and after photos have been very natural looking.
Are there any risks involved?
Like any surgeries, there is always a level of risk. If things do go wrong, the abdominal etching procedure can leave a patient with muscle and nerve damage. There are also cases where some patients have been left with infections.
To minimize these risks and to achieve the best outcomes, the patients are required to wear the sculpted foam dressings for a couple of weeks during the healing. They are also required to visit a doctor regularly to check for complications.
What is the cost?
According to the DocShop, an abdominal etching surgery can cost between US$3,000 to US$10,000 depending on a number of factors such as:
The country and area taking place
The amount of fat to be removed
The liposuction technique – e.g tumescent, ultrasonic, etc
The surgeon's expertise
The cost of anesthesiologist and surgery facility
Is this the right procedure for me?
There is no right or wrong answer and will largely depend on your own needs. If you ask me, natural is always the best way to go, but sometimes life just doesn't permit it.
For example, a fitness fanatic may have been training 4 hours a day to get the abs he deserves, but for some reasons, the stubborn fat just won't go away. Then, ab etching may be an option he can look at.
Or you simply don't have the time or will power to do the exercises required, and would rather pay someone to help you achieve a similar result.
The important thing to remember is while this surgery may offer a shortcut to help you achieve the beach body you've always wanted, you will eventually need to work out if you want to maintain the physique.
Ozzy Osbourne Revealed When Sharon First Got Her Breast Implants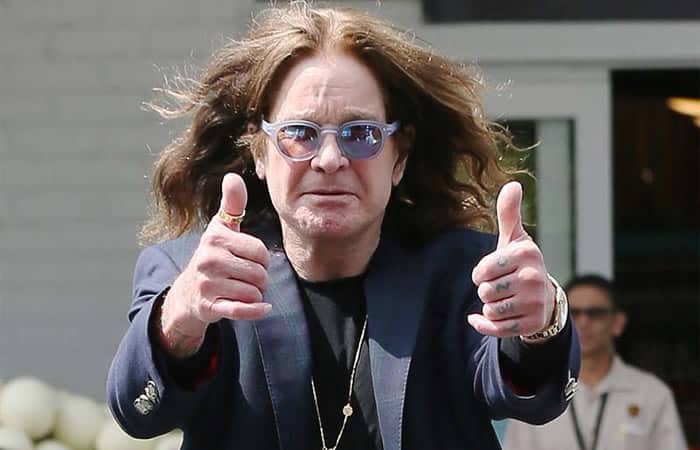 The Prince of Darkness has seen it all.
So it wouldn't surprise him if his wife Sharon wanted to get a new pair of bosom.
This was back in 2005 and the hard rocker was pretty cool about it.
"She's great. She just had some new t*ts. They've only just been done. I've gotta wait to see what happens. I hope they've only put two there because there's not enough room (in the house) with the dogs already."
I think this husband has been pretty supportive given the number of procedures Sharon has undergone. Or maybe it's just a no-go zone.
Remember, Sharon is a tough cookie too.
Sure, you may be thinking; who wouldn't want a prettier wife?
The truth is, a lot of men don't like fake boobs (At least my man don't).
But then, when I read about the stress, pain and suffering Ozzy and his family has been under during the era of his reality TV show, something began to click.
"At first when I started doing 'The Osbournes', it was a lot of fun. And then things started to happen, like my kids couldn't handle it, I couldn't handle it, my wife got sick with cancer."
Of course, this is old news.
But perhaps some men can learn a thing or two from Ozzy about appreciating, being supportive, and just being there for your wife no matter what.
Now, this is the kind of love to be envy about.
Bebe Rexha FAT Shamed By Designers, But NOT All Fans Are Convinced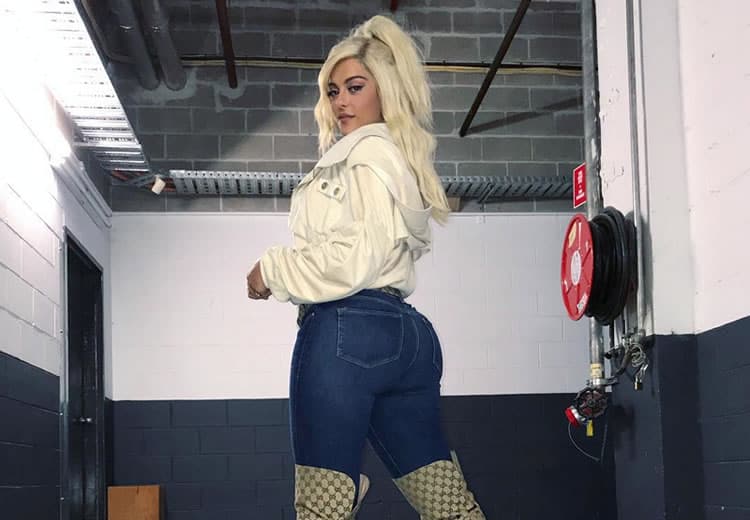 The Grammy is just a few weeks away and with 2 nominations up her sleeve, Bebe Rexha was dying to find the best outfit for the event.
So, she got her team to reach out to some of the top designers hoping for a custom made gown that'll allow her to shine in the evening. Unfortunately, most didn't want to dress her because she was too big.
Bebe took it up to Instagram and her response had many clapping.
If size 6/8 is too big, then I don't know what to tell you. Then I don't want to wear your f**king dresses coz that's crazy.
Without naming any names, she then said…
All you're saying is that all the women in the world who are size 8 and up are not beautiful and they cannot wear your dresses.
We can obviously see where this was going and she did not disappoint.
So to all the people who said I'm thick and I can't wear your dresses. F**k You! I don't want to wear your F**king dresses!
In the caption, she wrote:
Im sorry, I had to get this off my chest. If you don't like my fashion style or my music that's one thing. But don't say you can't dress someone that isn't a runway size. Empower women to love their bodies instead of making girls and women feel less then by their size. We are beautiful any size! Small or large! Anddddd My size 8 ass is still going to the Grammys. #LOVEYOURBODY
As expected, the singer's account was flooded with support messages from fans.
But a couple really caught our attention.
Let's just say they weren't totally convinced suggesting this could be a publicity stunt or something to do with Bebe's status as an artist.
iamstephylaguerra
"Love her for this but what I don't get is how other artists thicker do get those fashions. Artists like Nicki, Adele, Etc… not sure if it's fully just about the weight. Either way, still wrong."
klassic._kenn
"I find this weird since artist like nicki, cardi, Beyoncé, and Rihanna that are actually bigger (in size) than her, and designers won't dress her🤔. Pick more inclusive designers I guess, stop supporting brands that are not diverse!"
blessed0611
"That f**kin bullshittt smfh when will it end!! You are beautiful just the way you are! My question is….they cant design a dress for your ass but they can dress Kim's big o' fat ass?? Come on man!! I smell bull 💩💩💩"
youdontknowmegrin
"Size 8 ass? Are you kidding? 😂 Listen: If you feel good about yourself, just relax. I can tell you one thing though: There will be a time when you are going to have health issues and you are going to regret that you didn't take better care of your body. If you are happy with yourself, what does it matter what designers think? The truth is: Your feelings were hurt for a reason and deep down there, you know why you're upset."
abc5gh789
"Any proofs? Sorry I don't believe you. They dress even bigger women than you(Kim Kardashian, Beyonce, Rihanna). It looks like you just look for attention 😉 @beberexha"
One particular user even suggested that her butt was fake.
rock_national
"love your body? You didn't love your original butt. Besides, it's your track record that isn't big enough for the big designers, not your shape. Just find a designer who is as semi-known as you are"
Of course, our team has covered that already since Bebe is someone who we considered to be totally gorgeous.
We just couldn't let her go.
Not like these stupid designers.