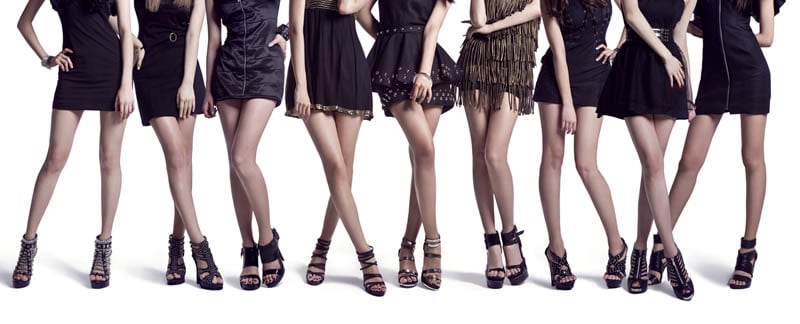 Who wants to spend countless hours doing squats and leg raises when you can simply pay for a thigh lift?
Apparently, this is becoming a NEW hot trend in the cosmetic surgery industry and women just can't seem to get enough showing off their beautiful legs.
High end celebrities like Bella Hadid, Taylor Swift and the ever stunning Kendall Jenner are dominating headlines thanks to not only their pretty faces and hot bodies, but more so because of their amazing pair of legs.
According to several experts who spoke with Hollywood Reporters, leg contouring has become the next big thing as they noticed a huge surge of A-list celebs, real housewives and girlfriends of sport stars coming into their clinics and requesting to replicate the legs of so and so.
As Beverly Hills plastic surgeon, Dr Gabriel Chiu puts it…
Thighs are always an area of concern for women.
Also, thighs are an area that makes a dramatic difference in the overall body. When contoured right to elongate the legs, they can help create a better proportion, thus the entire physique looks leaner and longer.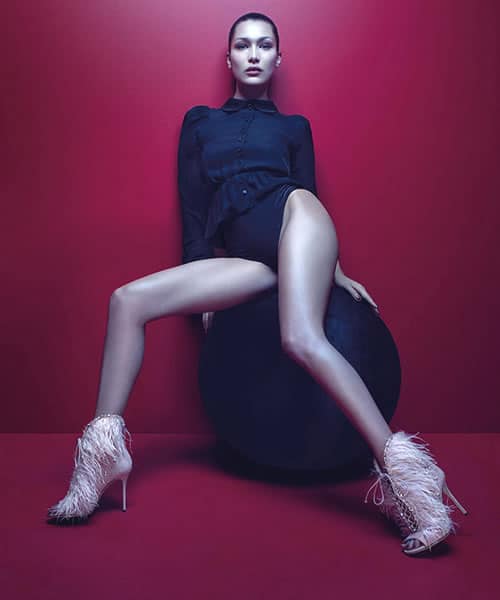 Photo Credit: Giuseppe Zanotti
Forget boobs and butts for the time being, doctors across the United States are offering the full "Leg Packages" with plans on how to do a complete leg makeover using different procedures including:
Thigh Lift
Calf Implants
Calf Reduction
Inner and Outer Thigh Contouring
Leg Liposuction
Cellulite Removal
Skin Tightening
Infrared Light, Laser and Radio
and more…
The type of procedures that's needed depends on the patient's current state and this will usually determine whether an incision or non-invasive approach is used to shape the appearance.
The truth is, leg plastic surgery isn't just all about getting those sexy legs either.
According to Dr David Amron who is the leading lipedema specialist in America, he has seen many cases where women literally weighs just 110 pounds, but have fat and muscle irregularities on their buttocks and legs. This can sometimes even cause pain in his patient's lower bodies.
Despite this fact, he still sees the joy of spending 12 hours a day doing these "thighlighting" procedures, or what he likes to call 'body blending'.
It's the art of fine-tuning so there is nothing in disproportion and we maximize the best look from every single angle.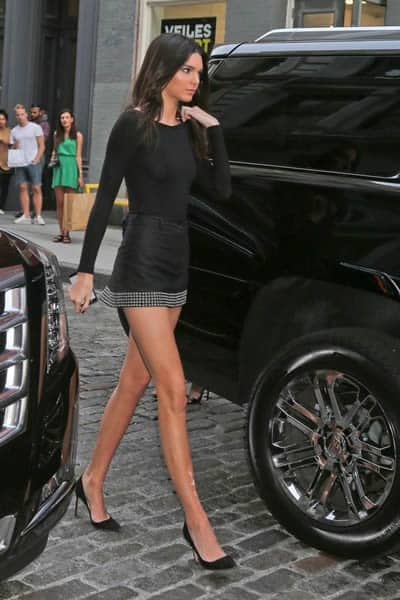 Source: Tumblr / Andreakown
So ladies, if you've always wanted those thin hot legs but gave up because no matter how hard you've worked those fitness videos and eating those right diet, you just can't seem to get the desired results. Then perhaps a leg lift with your cosmetic surgeon is your next best bet!
At least it's quick, long lasting and looks very promising of getting the right shape that you've always dreamed of.
Just make sure you do the proper research and read all the credible reviews.
Otherwise, we'll leave you with this leg workout video and sincerely hope you'll get there soon.