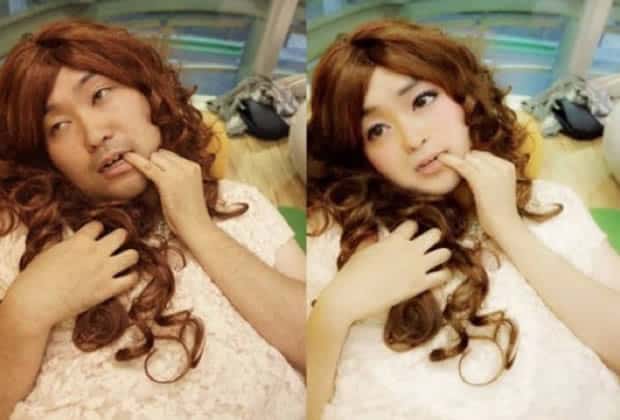 In the world of digital, NO ONE is ugly!
This happens all the time with the push of a few buttons. We see it on Instagram, on Facebook, on Twitter. Millions of people are manipulating their photos (AKA: Photoshop) hoping that the entire world will see them as beautiful.
But sadly, this norm has manifested into the plastic surgery industry.
According to Japan Times, there has been numerous complains about unethical cosmetic surgeons who are using manipulated "before and after" photos on their advertisement to attract new customers. This has lead to major concerns from the Japanese health ministry and they see this practice as nothing more than misleading advertising.
The ministry is now pushing for the ban to come into effect as early as June 2018.
The proposed plan for the ad ban came after the health ministry's panel of experts discussed the before-and-after photo issues at the request of the Cabinet Office's Consumer Commission, which called for reviews of ad regulations.
The majority of the panel members supported the ban and believed than using such photos in ads should be heavily regulated. One panel member however objected new ban, voicing concerns that it would only withhold information from patients, and that the result may not benefit the consumer.
At the end of the day, the prohibition is to clean out and regulate Japanese medical institutions from using false images to lure customers, hoping that this will minimize the patient's risks. With today's technology, it's simply too difficult to determine whether an image is real or fake.
This happens not only in the cosmetic surgery market, but also other industries such as weight loss, fitness, diet etc. There will always be businesses who will use whatever means necessary to increase their business income.
Now just imagine if similar technology was used to promote procedures such as liposuction?
That's why when it comes to aesthetic surgeries, it is always important to do thorough research and it doesn't matter if you're in Japan, America or Korea. Always obtain true reviews and word of mouth opinions from referrals to ensure you're dealing with a qualified clinic.
Never believe everything you see online, in magazines or even on TV!
Always use your own judgement and get lots of advice from good friends, family and other licensed professionals who knows the industry more than you do.
It's your body, so please take care of it.
(Featured Image Credit: Kotaku)