How Face & Body Enhancements Are Triggered By The "Area You Live"?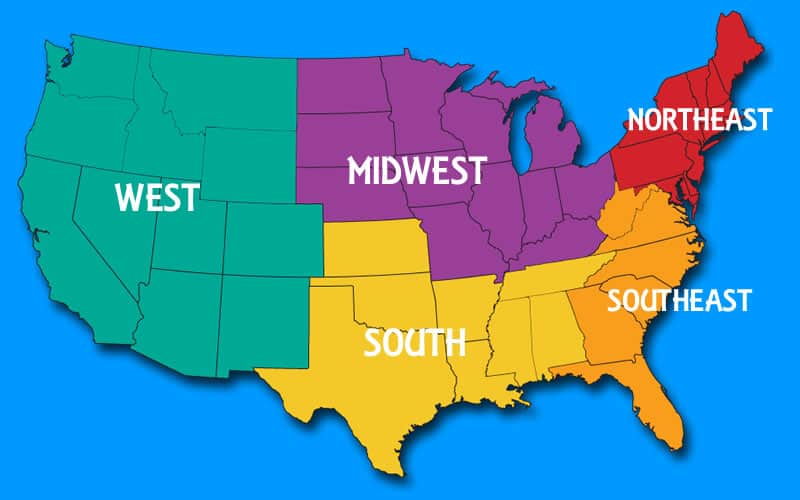 While the standards of beauty are subjective, where you live apparently triggers people's choices when it comes to getting plastic surgery. If you think botox is as common as grabbing a cup of coffee in one American city, then this recent data from the American Society of Aesthetic Plastic Surgery (ASAPS) might spring a few surprises.
The report revealed that the popular choices for cosmetic augmentations vary greatly between locations. For instance, in the West, also known as the home of Hollywood movie stars who take pride in how they look, it's breast augmentation that's predictably the most coveted procedure. In contrast, people from the South prefer breast implant removals best since they're more conservative about body exposure.
The difference in the choices is apparently influenced by factors like the location's culture, climate, and available technology. Here is a breakdown of some of the most popular face and body enhancements that people in the area you live undergo.
Northeast Region

New England (CT, ME, MA, NH, RI, VT)
Middle Atlantic (NJ, NY, PA)

Calf Augmentation: 29%
Nose Reshaping: 29%
Upper Arm Lift: 29%
Lower Body Lift: 30%
Male Breast Reduction: 33%
Male breast reduction procedure is the most popular choice in the Northeast region and it's likely because of the pressure from New York's corporate culture among the men. Gynecomastia or man boobs, which develop due to hormones, genetics and lack of exercise, can lead to self-esteem issues, emotional distress and intimacy problems hence many turn to surgery to correct this.
Lower body lift, which involves liposuction, helps trim and tighten the abdomen, waist, thighs and buttocks, where there's usually excess fat. Along with upper arm lift, also known as brachioplasty, shaves off sagging and excess skin. It reduces the fat on the upper arms and defines its shape. Again, people who live in these cities seem to be very conscious about their body image.
Nose reshaping works to proportion and balance the face, thus improving a person's appearance. It's especially beneficial for the thousands of models who live in this region, who have to look perfect for the cameras.
Calf augmentation enhances the lower legs following an injury or a birth defect but many do it for aesthetic reasons to correct the legs' shape and appearance.
Midwest Region

East North Central (IL, IN, MI, OH, WI)
West North Central (IA, KS, MN, MO, NE, ND, SD)

Buttock Augmentation: 28%
Female Breast Reduction: 29%
Dermabrasion: 30%
Buttock Lift: 32%
Lip Reduction: 36%
People from Kansas, Michigan and Minnesota, or the Midwesterners, are more likely to get lip reductions than other plastic surgery procedures. They aren't as conscious about their body because they're usually bundled up due to their cold climate, compared to those in the West or Southeast, who can visit the beach as often as they want. In fact, the leading procedures in the Midwest region are more about downsizing so perhaps most of them want a more "natural" look?
Buttock lift contours the butt area, as well as the thighs, groin and abdomen following a significant weight loss or due to age that results in poor skin elasticity. This is a rather popular procedure here.
Maybe cold weather has something to do with it, but many people get dermabrasion here as it brings back skin smoothness and removes the lines and even scars caused by acne. It's an effective treatment for uneven skin tone, age spots, as well as skin that has undergone a tattoo.
Do females in this area have bigger breasts? More women are getting breast reduction surgery here compared to others. Perhaps they are looking to relieve back pain and improve the physical limitations that comes with big breasts? It could also be for aesthetic reasons.
Seems like a lot of women in this region want a bigger bottom though. Buttock augmentation can improve the roundness and fullness of the butt. At the same time, it serves to balance the figure and gives women a better image of themselves.
Southeast Region

South Atlantic (DE, DC, FL, GA, MD, NC, SC, VA, WV)

Facelift: 23%
Liposuction: 23%
Pectoral Implants: 28%
Calf Augmentation: 28%
Buttock Implants: 28%
Locals from Southeast states, where they're nearer the beach, have buttock implants as its top plastic surgery procedure of choice. Driven by a desire to look bootylicious, women in these regions want more pronounced bottoms, especially when wearing bikinis.
Calf augmentation is also popular in this region as with the Northeast locals because they expose their bodies most of the time. Correcting the shape of the legs can bring symmetry to the body, especially when it takes several years to develop the calf muscles through exercise.
Pectoral implants gives the chest a muscular and more defined appearance in men. Sometimes, even with regular exercise the pectoral muscles don't turn out as some would hope, so many men turn to plastic surgery for the solution and get a better beach body.
Liposuction rids the excess fat on the abdomen, thighs and flanks, as well as contours the shape of lower body area for a more pleasing appearance. This cosmetic procedure is usually perform-end alongside a tummy tuck surgery or breast augmentation.
Facelift remains a popular choice for Southerners despite the arrival of fillers and other face augmentation procedures. Actually, it's those who have been doing fillers who turn to facelift for a long-term and more permanent solution.
South Region

East South Central (AL, KY, MS, TN)
West South Central (AR, LA, OK, TX)

Breast Implants Removal: 21%
Breast Lift: 21%
Buttock Implants: 23%
Cheek Implant: 43%
Hair Transplantation: 46%
People in the South region — in Texas, Oklahoma and Tennessee for example — undergo less plastic surgery compared to their West, Southeastern and Northeast counterparts. Their top procedure of choice — the hair transplantation — doesn't even come up on the Top 10 list for the other areas.
Hair transplant, the answer to male pattern baldness, thinning hair or bald spots, has been around for decades. The procedure is a permanent hair restoration solution that boosts the confidence of men and some women, too. It's probably vital to the men in the South region because looking great gives them integrity, a characteristic that people in this region value.
A cheek implant gives a narrow and flat face more definition. Sometimes due to aging, the cheek's contour diminishes but this helps improve the facial structure. People who live in this area really seem to care about their look from the neck up.
Buttock implants make use of silicone that's inserted under the muscles of the bottom. It's advisable, however, to undergo another round of surgery for this procedure to replace the implants after 12 years, as this isn't a permanent solution.
Breast lift offers a variety of techniques to improve sagging breasts. Also called mastopexy, this surgery restores the breasts' original shape and protrusion, or adds some fullness to the boobs.
Following a breast augmentation surgery, some women get a breast implant removal to correct what was done before. It appears more women in this area regret the decision. Usually, a breast lift is paired with this procedure as the boobs are likely to droop and sag with the implants gone.
West Region

Mountain (AZ, CO, ID, MT, NV, NM, UT, WY)
Pacific (AK, CA, HI, OR, WA)

Full Facelift: 32%
Eyelid Surgery: 34%
Forehead Lift: 34%
Chin Augmentation: 36%
Breast Augmentation: 36%
Breast augmentation remains the top favorite in the West, the site of Hollywood and casinos in Nevada. But more women want a natural and athletic looking full-size B cups than D cups. Large breasts can really be problematic for women with voluptuous figures because it limits them from running at the beach, or going on long mountain walks, or performing on stage.
Chin augmentation involves enhancing or reshaping the chin so that the face shape becomes more defined. This procedure usually complements other cosmetic augmentations done on the face such as rhinoplasty (nose job) or facial liposuction on the neck. It might also be done after a surgery to correct the teeth's bite.
People who seek a forehead lift want to achieve a younger look or give their face a fresh and perkier appearance, as opposed to looking tired and sleepy all the time. It works alongside a browlift or eyelid surgery. Incidentally, the latter is one of the top 5 most popularly-requested procedures in the West.
Eyelid surgery or blerpharosoplasty improves sagging and dropping eyes by creating a wider fold of the upper eyelids. It's also done to remove eyebags and excess skin on the lower lids. Perhaps people who reside in this area really wants sparkling eyes?
Full facelift, also called rhytidectomy, traditionally covers the middle and lower part of the face, the corners of the mouth, as well as the neck and jaw. A full facelift can be combined with eyelid surgery and forehead lift procedures, and because many people in this region work in visual entertainment and performing arts, you can understand why these are top choices.
Abdominal Etching: Get 6 Pack Abs Without Workout!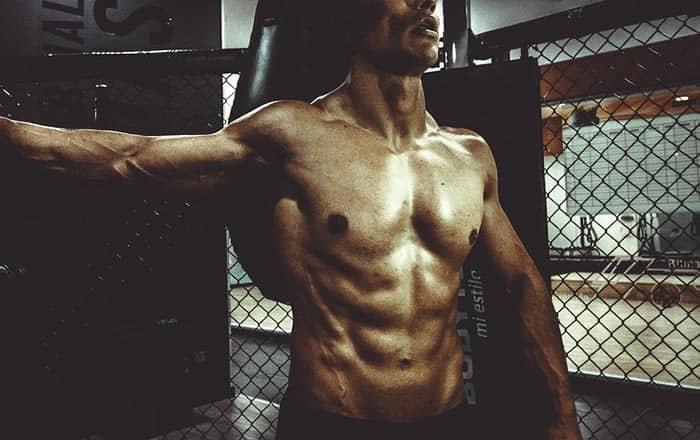 Forget hitting the gym or doing painful situps, there is an easier way to get those perfect looking 6 pack abs without any effort. The plastic surgery procedure, known as abdominal etching, was developed by the University of Miami's Leonard M. Miller School of Medicine and promises to reshape the most stubborn belly fat.
A recent study published in the PRSJournal (Journal of the American Society of Plastic Surgeons) provided a more comprehensive study of this relatively new surgical technique.
The research consisted of 24 females and 26 males, and it involves using targeted liposuction to remove fat from the patient's abdomen, ultimately revealing their most natural abdominal muscle lines. Generally, men will have 6 ab lines (vertical and horizontal) and women will have 3 vertical ab lines.
The best part about this procedure is that the patient can opt for different sculpting preferences resulting from a soft looking stomach and hip line to a more defined six pack muscular look.
The results from these before and after photos have been very natural looking.
Are there any risks involved?
Like any surgeries, there is always a level of risk. If things do go wrong, the abdominal etching procedure can leave a patient with muscle and nerve damage. There are also cases where some patients have been left with infections.
To minimize these risks and to achieve the best outcomes, the patients are required to wear the sculpted foam dressings for a couple of weeks during the healing. They are also required to visit a doctor regularly to check for complications.
What is the cost?
According to the DocShop, an abdominal etching surgery can cost between US$3,000 to US$10,000 depending on a number of factors such as:
The country and area taking place
The amount of fat to be removed
The liposuction technique – e.g tumescent, ultrasonic, etc
The surgeon's expertise
The cost of anesthesiologist and surgery facility
Is this the right procedure for me?
There is no right or wrong answer and will largely depend on your own needs. If you ask me, natural is always the best way to go, but sometimes life just doesn't permit it.
For example, a fitness fanatic may have been training 4 hours a day to get the abs he deserves, but for some reasons, the stubborn fat just won't go away. Then, ab etching may be an option he can look at.
Or you simply don't have the time or will power to do the exercises required, and would rather pay someone to help you achieve a similar result.
The important thing to remember is while this surgery may offer a shortcut to help you achieve the beach body you've always wanted, you will eventually need to work out if you want to maintain the physique.
Ozzy Osbourne Revealed When Sharon First Got Her Breast Implants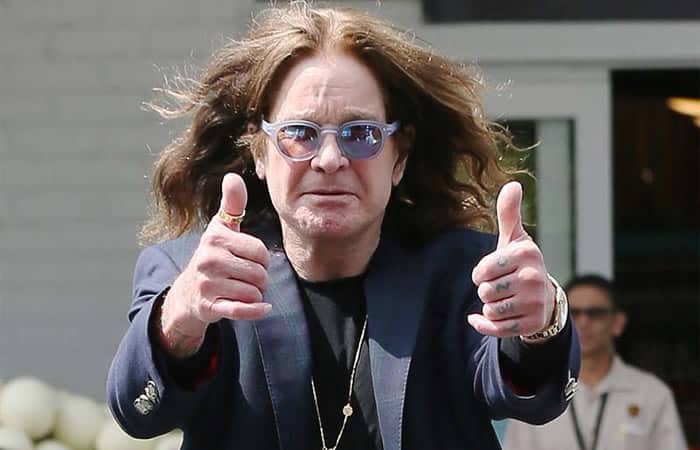 The Prince of Darkness has seen it all.
So it wouldn't surprise him if his wife Sharon wanted to get a new pair of bosom.
This was back in 2005 and the hard rocker was pretty cool about it.
"She's great. She just had some new t*ts. They've only just been done. I've gotta wait to see what happens. I hope they've only put two there because there's not enough room (in the house) with the dogs already."
I think this husband has been pretty supportive given the number of procedures Sharon has undergone. Or maybe it's just a no-go zone.
Remember, Sharon is a tough cookie too.
Sure, you may be thinking; who wouldn't want a prettier wife?
The truth is, a lot of men don't like fake boobs (At least my man don't).
But then, when I read about the stress, pain and suffering Ozzy and his family has been under during the era of his reality TV show, something began to click.
"At first when I started doing 'The Osbournes', it was a lot of fun. And then things started to happen, like my kids couldn't handle it, I couldn't handle it, my wife got sick with cancer."
Of course, this is old news.
But perhaps some men can learn a thing or two from Ozzy about appreciating, being supportive, and just being there for your wife no matter what.
Now, this is the kind of love to be envy about.
Bebe Rexha FAT Shamed By Designers, But NOT All Fans Are Convinced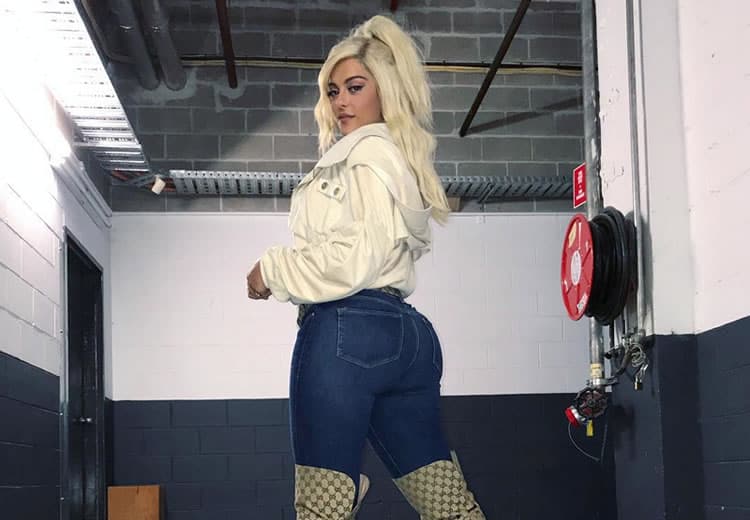 The Grammy is just a few weeks away and with 2 nominations up her sleeve, Bebe Rexha was dying to find the best outfit for the event.
So, she got her team to reach out to some of the top designers hoping for a custom made gown that'll allow her to shine in the evening. Unfortunately, most didn't want to dress her because she was too big.
Bebe took it up to Instagram and her response had many clapping.
If size 6/8 is too big, then I don't know what to tell you. Then I don't want to wear your f**king dresses coz that's crazy.
Without naming any names, she then said…
All you're saying is that all the women in the world who are size 8 and up are not beautiful and they cannot wear your dresses.
We can obviously see where this was going and she did not disappoint.
So to all the people who said I'm thick and I can't wear your dresses. F**k You! I don't want to wear your F**king dresses!
In the caption, she wrote:
Im sorry, I had to get this off my chest. If you don't like my fashion style or my music that's one thing. But don't say you can't dress someone that isn't a runway size. Empower women to love their bodies instead of making girls and women feel less then by their size. We are beautiful any size! Small or large! Anddddd My size 8 ass is still going to the Grammys. #LOVEYOURBODY
As expected, the singer's account was flooded with support messages from fans.
But a couple really caught our attention.
Let's just say they weren't totally convinced suggesting this could be a publicity stunt or something to do with Bebe's status as an artist.
iamstephylaguerra
"Love her for this but what I don't get is how other artists thicker do get those fashions. Artists like Nicki, Adele, Etc… not sure if it's fully just about the weight. Either way, still wrong."
klassic._kenn
"I find this weird since artist like nicki, cardi, Beyoncé, and Rihanna that are actually bigger (in size) than her, and designers won't dress her🤔. Pick more inclusive designers I guess, stop supporting brands that are not diverse!"
blessed0611
"That f**kin bullshittt smfh when will it end!! You are beautiful just the way you are! My question is….they cant design a dress for your ass but they can dress Kim's big o' fat ass?? Come on man!! I smell bull 💩💩💩"
youdontknowmegrin
"Size 8 ass? Are you kidding? 😂 Listen: If you feel good about yourself, just relax. I can tell you one thing though: There will be a time when you are going to have health issues and you are going to regret that you didn't take better care of your body. If you are happy with yourself, what does it matter what designers think? The truth is: Your feelings were hurt for a reason and deep down there, you know why you're upset."
abc5gh789
"Any proofs? Sorry I don't believe you. They dress even bigger women than you(Kim Kardashian, Beyonce, Rihanna). It looks like you just look for attention 😉 @beberexha"
One particular user even suggested that her butt was fake.
rock_national
"love your body? You didn't love your original butt. Besides, it's your track record that isn't big enough for the big designers, not your shape. Just find a designer who is as semi-known as you are"
Of course, our team has covered that already since Bebe is someone who we considered to be totally gorgeous.
We just couldn't let her go.
Not like these stupid designers.