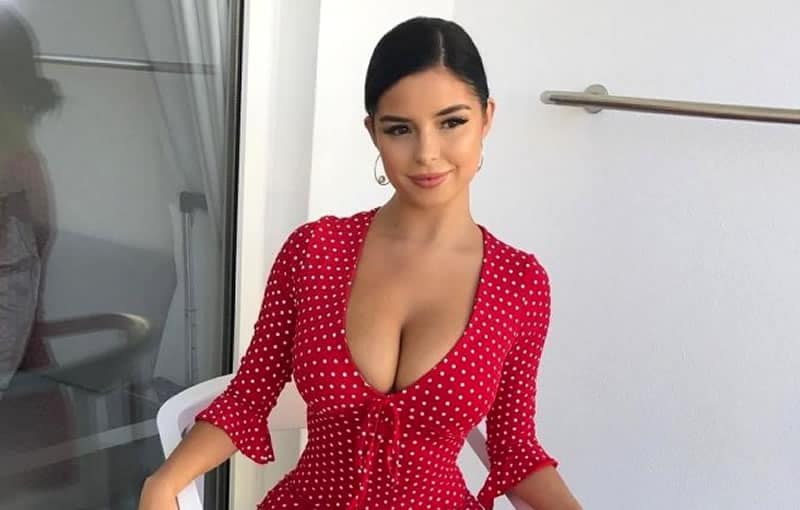 Known for her busty chest and bootylicious body, Demi Rose is an internet sensation with millions of followers on Instagram.
While her fans are always eager to see her new posts, we are wondering if plastic surgery is the reason behind her appeal.
Demi has formally denied these rumors before. However, the photos that she shares on social media have made it hard for people to believe that her beauty is natural.
So, I guess it is up to us to investigate further.
Before & After Photos
Yes, we have done some comparisons on her to see if we can find any evidence. Let's take a quick look below.
Did Demi Rose have a boob job?
It is obvious that the model's boobs grew several cup sizes here but according to an angry Demi, she said in an interview that these before and after photos are really unfair.
Apparently, Demi had an eating disorder in the past and the loss of weight has made her breasts smaller. She said she did not get breast implants and claimed that her boobs are real.
Do you believe her?
Do you think her bust size is fake?
Has Demi had butt implants?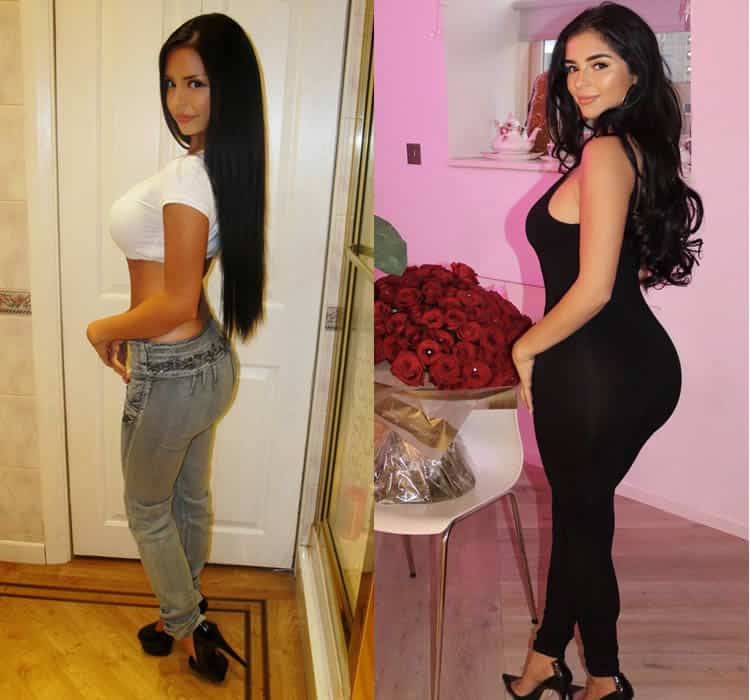 Fans have been noticing that Demi's butt size has increased, particularly after she started dating Tyga. However, the social media star has denied any augmentation work on her buttocks.
Instead, she has contributed her shapely derriere to her genes and workout regime.
From these photos, it does seem like her backside has grown slightly larger. However, it is also possible for women to achieve this result through exercise alone. So from my point of view, even if the star had gotten a butt lift, she did not overdo it.
Did Demi have lip fillers?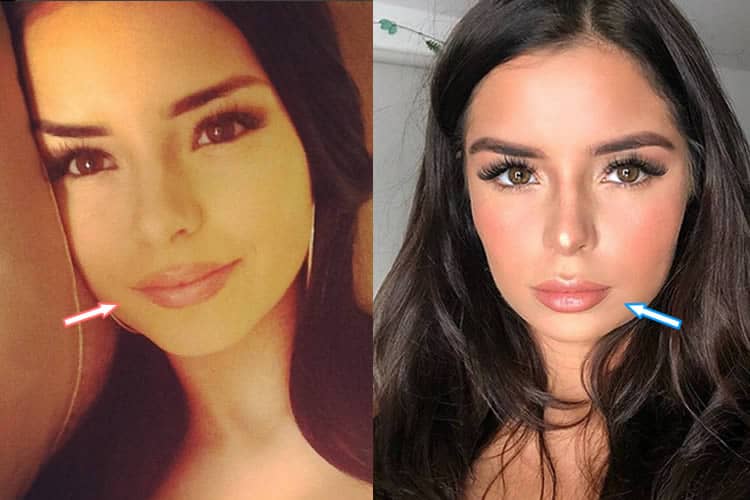 People have compared Demi's lips and face to Kylie Jenner's. They speculated that like Kylie, Demi also had lip fillers to improve its lip shape, but the model has never addressed these rumors.
Despite all the people who believe that lip injection is her secret thing, I just couldn't see any evidence here.
As a matter of fact, Demi has such sweet-looking lips that I doubt she would want to make any changes to them.
Has Demi had a nose job?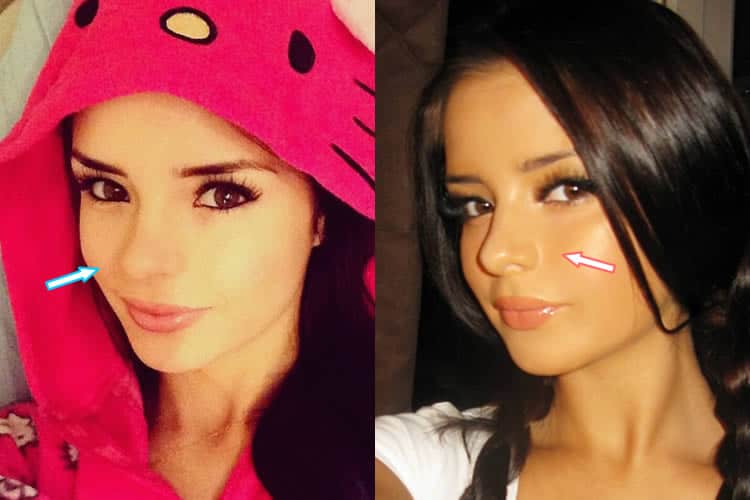 At first glance, Demi's nose presumably underwent a subtle change. The alleged rhinoplasty appeared to have fixed her slightly flatter nose tip and also defined the bridge. However, after a thorough analysis, I believe that is not the case.
In other words, I don't think she had a nose job. Makeup is probably the reason why her nose appears different at times.
Demi Rose: Then and Now
Want to see the transformation of Demi? Take a look at the below pictures and see how her appearance has changed over the years.
Demi in her early days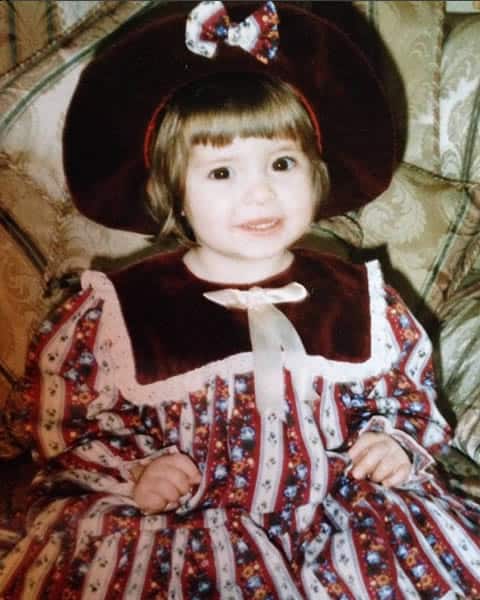 Here is a picture of little Demi Rose looking as cute as a button in a charming outfit! She obviously knew how to pose for photos at a young age.
Demi in 2012
This was the first photo Demi shared on her Instagram account.
Her sweet face and busty body shape helped her gained many followers in a relatively short time. Needless to say, people were questioning her large chest size and slim waist as they looked too good to be true.
Demi in 2013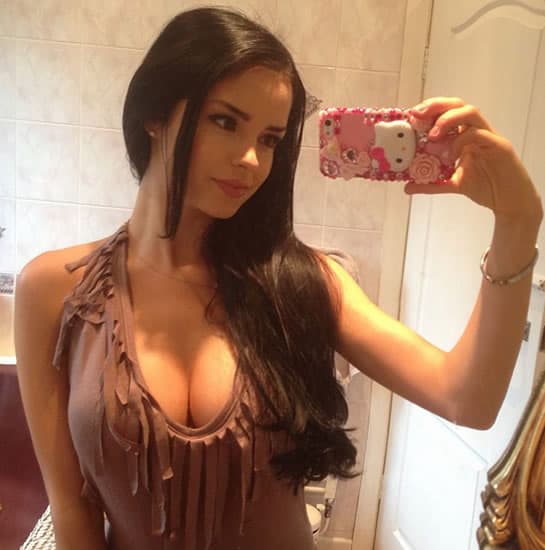 After claiming to have beaten an eating disorder, Demi started posting healthier looking photos like this one.
Demi in 2014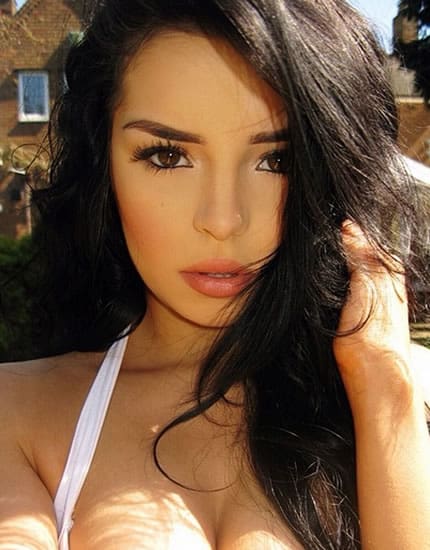 A sultry Demi shared a photo here which highlighted her beautiful eyes and gorgeous eyebrows. Was she trying to mimic the Kardashian-Jenner sisters?
Regardless, this makeup is divine!
Demi in 2015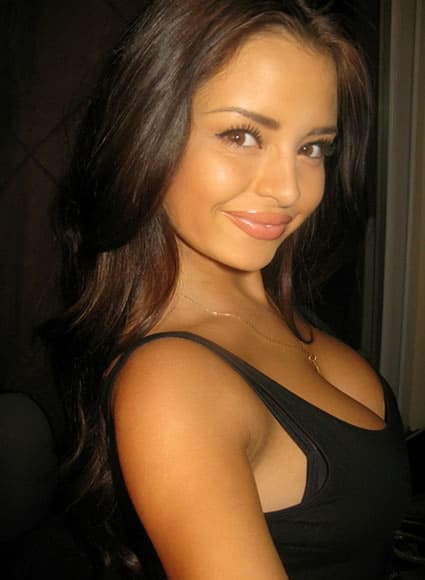 Since landing more modeling jobs, Demi face started looking different. This lead to her social media followers wondering if she had botox to define her jawline. She looks so pretty!
Demi in 2016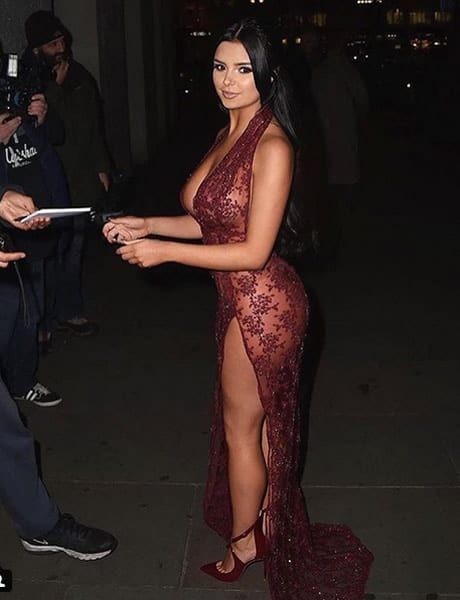 This was the year people started comparing Demi Rose with Kylie Jenner.
Besides the rumors with Kylie's ex, Tyga, I believe her curvy frame had a lot to do with it.
Demi in 2018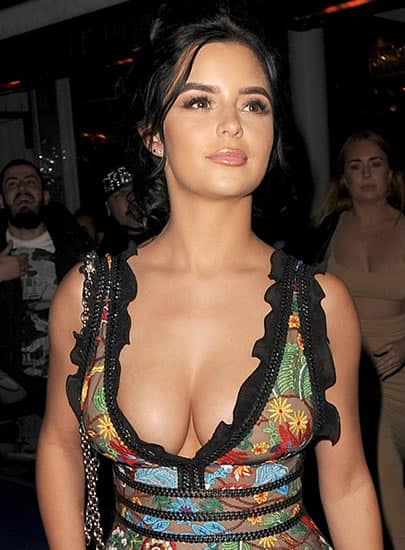 At 23 years of age, Demi Rose was spotted celebrating her birthday with friends in Knightsbridge, London. She wore a cleavage bearing dress that really highlighted her sexy profile.
Demi in 2021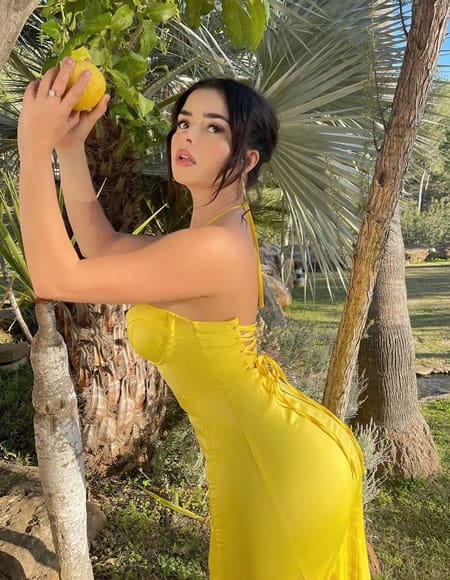 Looks like the British model has been keeping herself busy during the pandemic. You can tell that she has been putting in efforts in the exercise and diet departments. She is in great shape!
What did Demi Rose say about cosmetic surgery?
The glamorous model took it up to Twitter last year and slammed her critics:
Stop with the surgery s**t, it's boring.
There was also another time where she explained why she used to be skinnier, suggesting the reason behind her smaller chest size. Here's what she wrote:
I'd like to say any "before & after" pics that circle online of me & I look skinner, yes of course I look different I had an eating disorder

— Demi Rose (@DemiRoseMawby) March 9, 2017
You've got to give her credit for admitting that there was a problem and that she actually sought help for it.
There was a time I weighed 37 kg…. I'm happy and healthy now, with curves.

— Demi Rose (@DemiRoseMawby) March 9, 2017
Well done girl!
More Information about Demi Rose:
Real Name: Demi Rose Mawby
Birthday: 27th March 1995
Star Sign: Aries
Birth Place: Birmingham, England, UK
Nationality: British
Race / Ethnicity: English, Columbian
Occupation: Model, Social Media Influencer
Net Worth: $4 million
Relationship: Unknown
Children: None
Height: 1.57 m (5 ft 2 in)
Weight: 58 kg (128 lb)
Body Measurement: 37-24-36 Inches
Bra Size: 32DD
Dress Size: 8 (US)
Shoe Size: 7 (US)
Natural Hair Color: Brown
Natural Eye Color: Dark Brown
(Featured Image Source: Facebook)