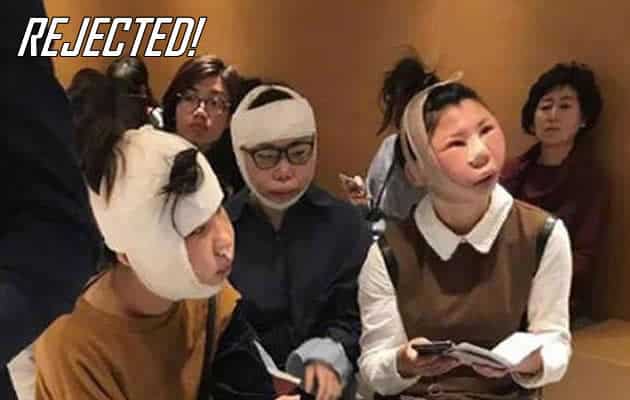 Thinking about heading to South Korea for some "subtle" aesthetic changes?
Well…you better keep your words because these 3 Chinese women were banned from leaving the country after airport staff couldn't recognize their faces due to excessive plastic surgeries.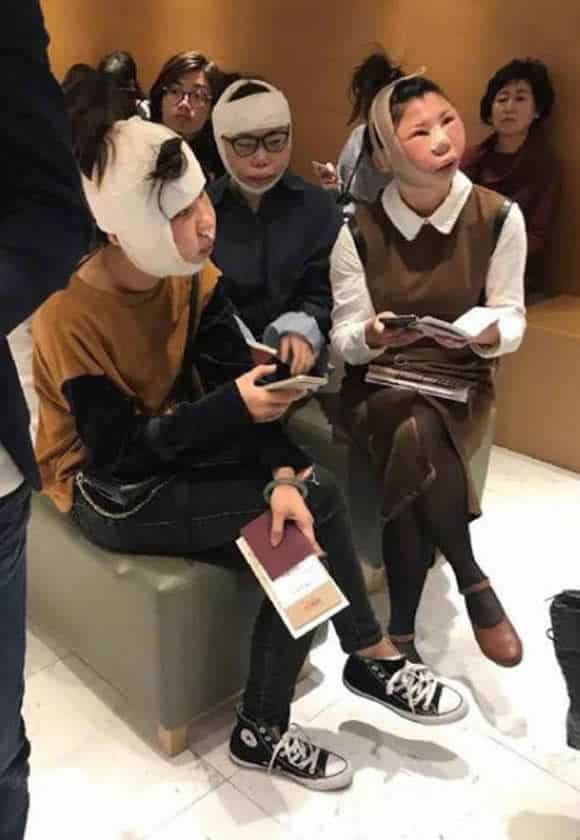 Source: ASIAWIRE
Scary stuff…huh??
According the an article published in The SUN, these girls were left stranded at the airport because neither of them looked like anything in their passport photos.
The ladies can be seen with heavily swollen faces and lots of bandages taped around their head. In fact, if you were the girls mother or father, you probably wouldn't be able to recognize them yourself.
It is believed that they were rejected from boarding the flight after several South Korean immigration officials were unable to match their identity at the passport control.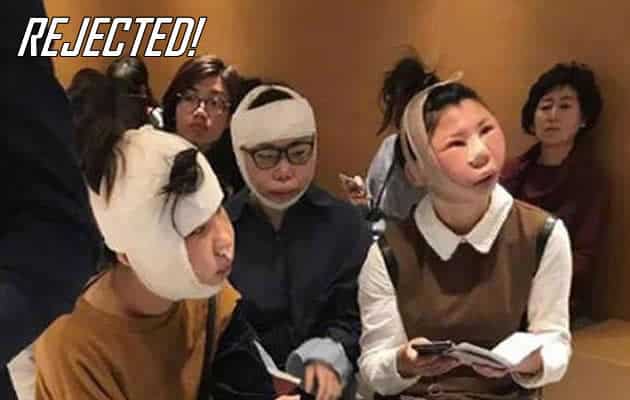 The procedures received by the 3 young women are believed to include jaw line contouring, with the possibility of jaw shaving or reduction surgery. Two of them can be seen to have done rhinoplasty or some type of nose job. It is however unclear whether implants were involved due to their clothing.
They were detained by the officers despite having all their plane tickets and travel documents ready. Further checking and questionings are expected before these girls will be allowed to fly back to China. It is unclear at this point whether this process is still ongoing or if they have been given the all clear to return home.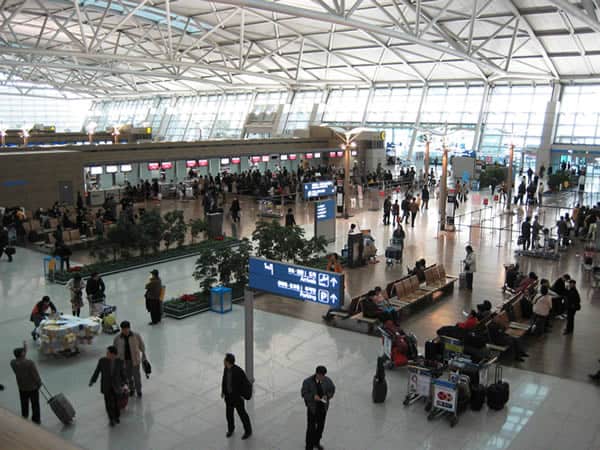 South Korea Incheon Airport
Thousands of people travel to South Korea every year for cosmetic surgery. It is basically the number 1 destination in the world for any man and woman who wants to change their looks through either surgical or non-surgical procedures.
With so many plastic surgery people arriving and departing their airports, you would have to think that there will be some type of process to make it easier for these patients to identify themselves in front of authorities. For example, a declaration from the clinic certifying the patient with before and after photos?
So this made us question the realness of the story and upon further investigation, we found out that story actually originated from a Weibo post by a Chinese TV new anchor named Hua Hua and has since gone viral. That's basically all we know at this stage and we'll continue to look further into the story and bring you updates.